Manotick Plumber Near You
Now offering plumbing services to Manotick, John The Plumber brings the best plumbers together, to ensure a great plumbing experience. Manotick was founded in 1859. Manotick is a town that is rich in History, and is home to some of the most beautiful homes in the Ottawa area. Our Plumbers in Manotick are familiar with the uniqueness of such an historical town. With a mix of newer and older homes, our Manotick plumbers are well versed in old and new plumbing. We consider ourselves to be the plumbing experts in the area, and the only company in town with the proper drain equipment to deal with any of your Manotick blocked drain issues.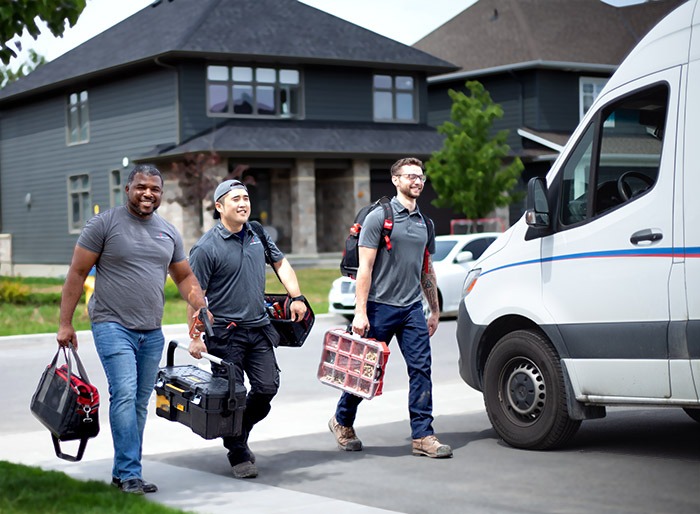 The Plumbers Manotick Trusts
Expert Plumbers Providing Plumbing Services Since 2006
Don't let just anyone touch your plumbing, trust John The Plumber Manotick, to take care of all of your plumbing needs. Our Manotick plumbers will give you a price before they begin the job, and once a price is quoted, we stick by it. Our Manotick plumbers know how valuable your time is. That is why all of our plumbing vans are completely stocked with all of the most common plumbing parts required to service your Manotick plumbing. Check us out at https://johntheplumber.ca/barrhaven

Bill was awesome! Very professional, very knowledgeable, and very easy to communicate with. Everything was done efficiently (but not rushed, no corners cut) and the work was immaculate. He not only fixed the issue, but spent time afterwards to help educate us and answered questions we had. With John the Plumber, we have used them three times and will continue to do so in the future. Great company, great staff.

This is the 3rd time that I have needed the services of John the Plumber in mid-south Ottawa. In every case the entire experience has been 100%. Arrival has always been on time. Explanations are articulate. Project has been carried out professionally, with the minimum necessary disruption and followed by thorough cleanup. Invoice has always been exactly as estimated. Telephone response is friendly and efficient.