Leak Detection and Repair
Leak Detection and Repair
Leak Detection and Repair without Destroying your home
When you need a leak repaired, and you don't want to destroy your walls, ceilings, and floors in the process, you call John The Plumber.
Since 2006, John The Plumber has been the trusted plumber near you to detect leaks and fix them. Many of our testimonials and reviews are from appreciative customers who used other plumbing services that failed to find the leak's real source. After that, they called John The Plumber, and they never called anyone else again.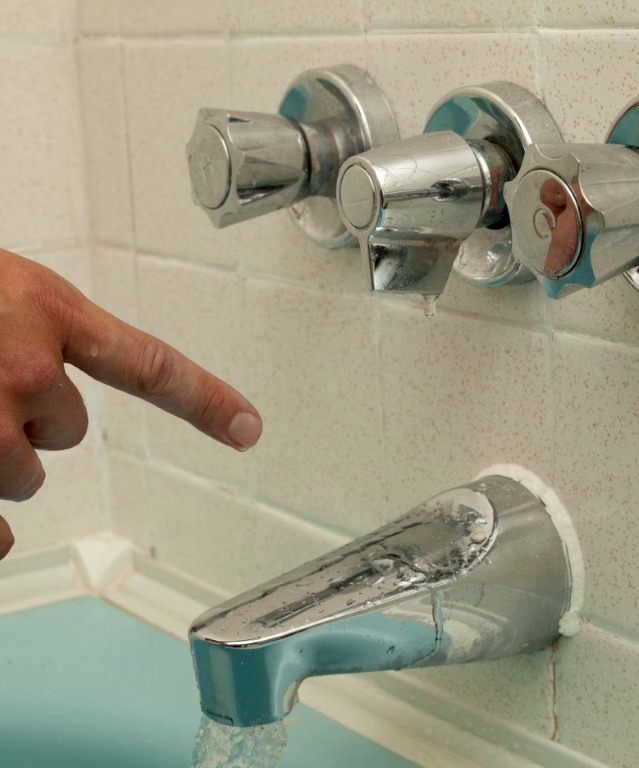 We're fast, friendly, and we get the job done the first time. Your time is as important to us as our time is, and we don't want to waste any of it.
Why Choose John The Plumber for Leaks?
When it comes to your home and plumbing system, you want a professional that you can count on and someone who can fix your problems fast and correctly.
Choosing John The Plumber means choosing:

Leak Detection and Repair Testimonials
I called John the Plumber for urgent service due to a water leak. Michelle was kind enough to arrange for the plumber to come the same day.
This service was amazing. I had them come to help me out with a leak. They even showed up early which was amazing!! They were a great help to me
I had a leak around my kitchen faucet and called john the plumber for help. I was able to get someone to come assess the same day. He did an excellent job replacing the faucet. He was efficient and on time.
His confidence, as a home owner, is exactly what you need when you have a basement leak! I'll definitely refer him to my friends.
Called John the plumber to find mystery water leak from my basement ceiling. John the plumber came quickly and detected where water leak is coming from. he explained the problem and repaired the pipe. Thank you for the reasonable price and great service.
Got a leak coming from the bathub. He showed up quickly in the timeframe and did an amazing job. Really effective and great price.
We had a nasty leak in our main floor ceiling and called John The Plumber. They arrived, assessed the situation, cut a tiny hole in the ceiling in the EXACT spot the leak was coming from. He repaired the pipe that had come apart in LESS THAN A MINUTE.
Thank you for coming out and fixing my leak so quickly. Was lovely to get a phone call to tell me you were close by, and I appreciate the face mask during the pandemic.
Had a rusted and leaking pipe in the kitchen causing water to leak into the basement below. He was on time and punctual, friendly and very informative from the start.
I also had them come in for a leak that had developed on a discharge line in my home. Their employee had it fixed very quickly and cleanly and talked me through everything he was doing.
Wonderful service – incredibly responsive. He also used PPE all the time he was here fixing our leak and left the workspace immaculate.
We had a leak under our kitchen sink and called John the Plumber. He arrived the next day with a smile and ready to answer our questions. He was very professional, knowledgable, and kind. Our leak was fixed within the hour and we couldn't be more pleased with the job done.
Honest Plumbers Providing Honest Advice
John The Plumber started the company in 2006 because he didn't want to be involved in a shady company that provided false information to upsell.
If we can repair a small piece of pipe in ten minutes and lower your bill, we will.
If we can avoid a significant replacement and lower your bill, we will.
If we can find an alternative solution to save you money, we will.
We want you to choose John The Plumber again in the future, so you can always count on our advice to be accurate and honest.
Other companies may try to scare you into a complete home re-piping. Admittedly, sometimes a re-piping is needed, but if we tell you that's what's needed, you can believe us.
Slab Leak Detection and Repair
A leak underneath your basement floor or concrete slab is challenging for most plumbers because the slab leaks are challenging to locate.
You may have a slab leak if you notice:
Wet flooring or Concrete
Mould on the floor or walls in the basement
Mildew Smell
Increases in Water Bills
Visible Damage
Running Water Noise
If you notice any of these signs, call John The Plumber and book an appointment today. Our licensed and local plumbers are the best at locating hidden leaks and repairing them without causing unnecessary destruction. We're the plumbers near you that you want on the job, backed by 100% Customer Satisfaction and a No-Leak Guarantee.
Common Leaks to Look For
Some leaks are more common than others and can go unnoticed for longer than you would expect. To minimize the risk of ongoing leaks causing ongoing damage, we advise you to periodically inspect for:

Drain Leaks
Bathtub, shower, and sink drain leaks keep plumbers employed.
While water damage in the ceiling will usually be fairly obvious, we advise you to check underneath your sinks from time to time. Make sure to run water while observing, so you can catch a leak in the act!

Water Heater Leaks
Traditional Hot Water Tanks store large amounts of water with varying temperatures. The heat and pressure that builds up can decay seals and prompt leaks.
Periodically inspect the hot water tank and the surrounding area, checking the tank's pressure relief valve, as this is the most common water heater leak source.

Dishwasher Leaks
Dishwashers are more complex than most plumbing appliances, and several things can cause a leak. Always keep an eye out for puddling around the dishwasher, but also periodically check in the basement under the dishwasher while it's running. Catching a dishwasher leak early is the key to preventing mould.

Toilet Leaks
Toilets can leak from multiple places, such as the valve, the bowl, and the drain. A pool of water around the toilet is a sure sign that you have a leak, but keep an eye out for water damage and leaking from lower floors as well!

Leaky Faucets
While a leaking faucet is usually safer than most other leaks because of the sink drain underneath, it's advisable to take care of it sooner than later as any leak is wasteful and expensive over time. Furthermore, faucets can leak at the hose connections, so remember to check under the sink from time to time!
Leaking Drain Pipes
Drain pipes can leak for various reasons, such as loose or worn compression nuts, incorrectly fitted pipes, damaged pipes, water pressure, lousy leak patches, and several other possibilities. While less consistent and pressurized than waterline leaks, drain leaks are used and dirty water, which can be hazardous.
Water Supply Leaks
Water supply lines have to deal with constant water pressure and varying water temperatures. Combine this with age, corrosion, or poor plumbing fittings, and you'll eventually have a water supply leak. These leaks often appear behind drywall, in the ceiling, in floors, and basements.

Burst Pipes or Frozen Pipes
Unlike most substances, water expands when it freezes. As a result, your pipes are susceptible to bending, damage, and bursting during the cold winter months. We Canadians are no strangers to cold winters!
Properly winterizing your home and plumbing system can save you tons of trouble and money! But we're here when you need us!
What to do when you notice a leak?
When you notice signs of a leak, it's important to act fast!
Remember to:
Turn off water in your home.
Take pictures and document the damage.
Identify the source of the leak.
Repair the leak yourself or call John The Plumber!
Signs that you may have a hidden leak?
While some leaks are obvious, others can go unnoticed for months.
Always keep an eye or ear out for:
Unusual noises when using water.
Sagging or water-stained ceilings.
Damaged flooring.
Mold and Mildew.
A noticeable reduction in water pressure.
Increased water usage.
Will a leak repair cause damage to my walls and flooring?
At John The Plumber, we use advanced plumbing technology and techniques to repair leaks in difficult-to-reach places. We can identify leaks behind walls or in ceilings, which allows us to repair leaks with minimal damage to your home. Unfortunately, sometimes a bit of drywall needs to be removed to reach a pipe, but you might be surprised at how small a hole is required!
Re-Piping
More often than not, a leaking drain pipe or water pipe can be repaired, or a small section of pipe can be replaced. But if your plumbing system is old and worn, we may advise that it's time to consider re-piping your plumbing system.
At John The Plumber, we know that this is daunting, and we don't say it lightly. We will always try and find the best solution that fits your budget, but we'll always be honest with our recommendations. If we suspect that your plumbing system is likely to fault, again and again, we may offer to replace your plumbing system with new pipes.
The good news is that the pipes used today last longer or indefinitely and will usually outlive us!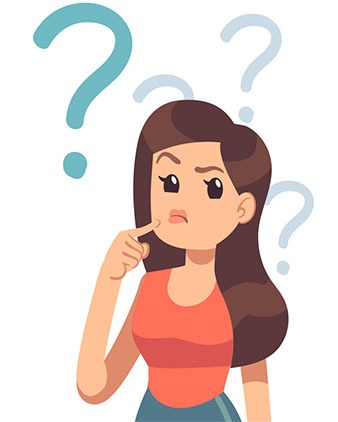 5 Tips on Plumbing Leak Detection
Know the location of your home's main water shut-off valve! We advise that you share this information with your family so that they can act in your absence!
Locate shut-off valves for individual fixtures and appliances and consider adding shut-off valves where they should be.
Consider installing a flow sensor or a leak detector. These devices can help prevent a leak from turning into a catastrophic basement flood!
Don't overstuff cabinets with pipes. Crammed sink cabinets and vanities will block your visibility of potential leaks and risk loosening connections when the lines inevitably get bumped.
Have a plumbing inspection done once in a while by a licensed plumber. Plumbers are trained to identify leaks and potential problems before they happen.