Ottawa's Best Bathroom Plumbing
Ottawa residents are moving away from Toilet Paper and towards the Bidet. The beginning of the Covid-19 quarantine opened a lot of eyes to the bidet. Consumers had bought all the available toilet paper, and retailers could no longer keep it stocked. Ottawa residents began looking at alternatives, and Bidet Installations have taken off. If you're reading this, you're probably wondering if a Bidet is for you?
What is a Bidet
A Bidet is a plumbing fixture installed in bathrooms to clean up your private parts after using the toilet. It's a shower for your bum. Bidets offer a superior cleaning compared to dry Toilet Paper, and they won't clog up your drainpipes as "Flushable" wipes can. They are very popular in Europe, Latin America, and many other areas, but Canada has been slow in adopting this hygienic and green technology until recently.
A bidet can come as an attachment to be installed onto your current toilet, or an independent plumbing fixture separate from the toilet. It connects to a water supply line, supplying water to a sprayer. This sprayer will shower your bits after using the toilet, keeping the insides of your pants fresh all day long.
How a Bidet Cleans You
Regardless of the style of the bidet, a bidet works by spraying water on your junk after you've finished using the toilet. It showers your private parts, keeping your pants region as fresh and clean as when you got out of the shower.
After you have cleaned yourself sufficiently, you can dry yourself off with either a small amount of toilet paper (a fraction of what you would use otherwise) or a towel you keep for bidet use. Some bidets also come with a Drying function, which uses airflow to dry off your bits.
John The Plumber Can Help
There are numerous options for purchasing bidets. You can buy independent bidet fixtures, bidet attachments, and even handheld bidets. Some are easy enough for most people to connect themselves, others require plumbing skills to install. Regardless of the Bidet you choose, John The Plumber can help you with your new bidet installation. Our experts have been installing Bidets for years, before the new rise in their popularity. Once you've selected and purchased your desired bidet, John The Plumber is happy to install the new hygiene device at your convenience.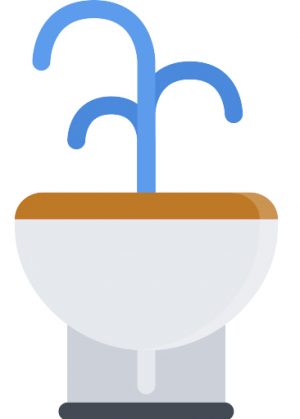 Why Choose John The Plumber?


Jonathan came to replace a toilet and install a bidet faucet attachment. Very professional and courteous. Explained everything we needed to know and pointed out things we didn't know about. Clean and tidy work; price was equal to original estimate. Highly recommended.

We had a toilet tank leak and David came by showed us the problem, fixed it in a timely manner, he was friendly, and he also installed a bidet for us. He is professional and diagnosed the problem right away and fixed it right away. I would definitely recommend David for anyone.

Great experience. David was professional, knowledgeable and friendly. Fixed multiple errors another plumber had created. Installed drain and perfectly levelled my shower base. Called again for toilet and shower system installation. Work done on short notice. A+
Interesting Facts About Bidets and Toilet Paper
The average household goes through more than one toilet paper roll a day, 8 rolls a week, and 32 rolls a month.
Canada has over one billion acres of the boreal forest. More than one million acres of this forest are affected annually by industrial logging. "It's disappearing before our eyes at a rate of seven NHL hockey rinks a minute."
Canadian forests are being harvested to supply Americans with toilet paper.
The average retail price for Toilet Paper in Canada was $2.61 per 4 rolls.
Toilet paper smears feces and rubs it in. While it may remove large amounts of it, it always leaves something – whether or not you can see it on the toilet paper.
Toilet paper consumption far surpasses the consumption of newsprint.
Canadians use over 3,700,000 rolls of toilet paper a day. That's over 24,000 trees used per day to meet our toilet paper needs. This statistic doesn't consider the greenhouse gases released to harvest and process the trees (which also help to clean greenhouse gases), or the electricity and resources used.
Toilet paper's pulp fibers can cause sewer lines to clog, requiring extra resources and labor to maintain our cities sewer systems.
Bidets are cheaper to use than toilet paper, they use far less water than toilet paper production, and they are far greener than toilet paper. Everyone should get a bidet!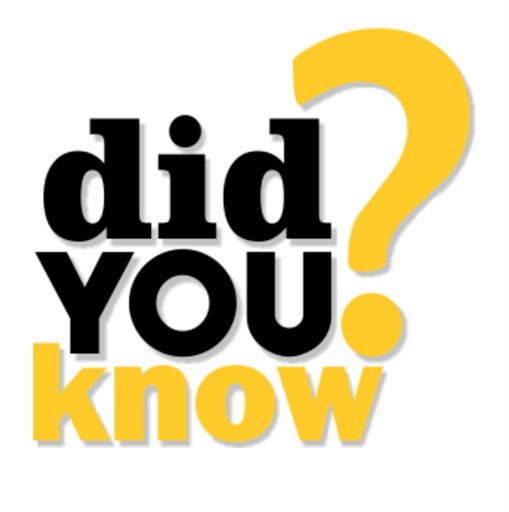 John The Plumber has an ambitious goal. He wants to be the best plumbing service provider in Canada. We take pride in our excellent customer service, our skilled plumbers, and our ability to get the job done fast… But what about making the best plumbing services more affordable?
We're now offering the Peace of Mind Plumbing Program. This program rewards our loyal customers with huge discounts on plumbing services, waived service fees, front-of-the-line booking, credits towards home appliance replacements, and so much more. Click Here to learn more about our new program, and find out how we can save homeowners and landlords money.