Bathroom Plumbing Services
Ottawa's Best Bathroom Plumbing Services
The average home in Ottawa has two or more two or more bathrooms. With so much plumbing equipment in bathrooms, we can nearly guarantee that you will eventually need bathroom plumbing services. Toilet clogs, bathroom sink clogs, shower clogs are just the tip of the iceberg when it comes to bathroom plumbing.
Full bathrooms usually consist of a bathroom sink, toilet, bathtub, and shower. These days, bidets are becoming a popular addition to the bathroom plumbing fixtures as well. Beyond this, your bathroom contains mixing valves, shutoff valves, waterlines, bathroom drains, and more.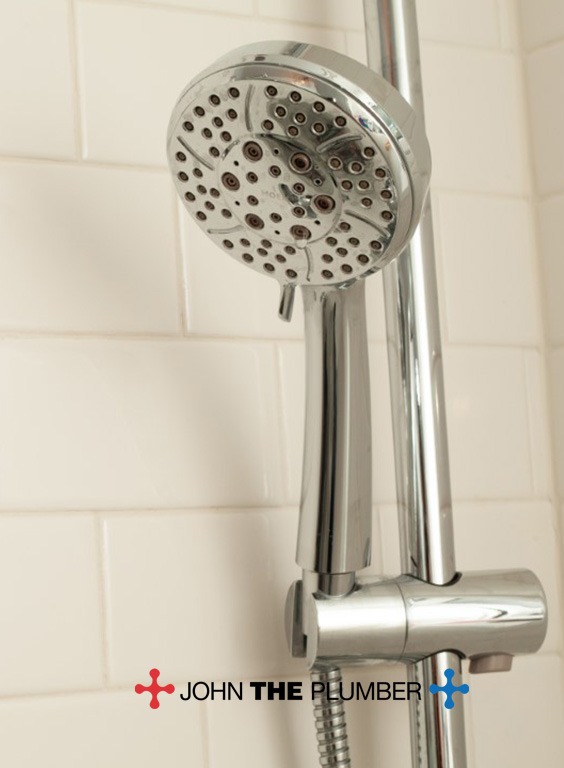 That's a lot of plumbing equipment for one small room! Our trained technicians are licensed and local plumbers who come equipped with the supplies, tools, and expertise necessary to repair your bathroom fixtures or replace them.
For fast Ottawa Bathroom plumbing services by affordable professionals, call John The Plumber today!
Common Bathroom Plumbing Services
We offer a wide variety of plumbing services for every room in your home. If your plumbing needs aren't listed, don't be shy! Give us a call, and one of our plumbing pros will solve your plumbing issues, big or small.
Why Choose John The Plumber?
Peace of Mind – Customer Loyalty
John The Plumber is proud to have the best warranty on plumbing services in town. We want our customers to know that they can always count on us, no matter what. But for those of you who want peace of mind relating to future plumbing issues, John The Plumber has you covered. John The Plumber now offers customers an opportunity for long-term peace of mind.
John The Plumber wants to make plumbing services affordable. We believe that excellent plumbing services should be affordable to everyone, so we developed the Peace Of Mind plumbing program. Don't be shy to ask our plumbers about it! We offer a service that guarantees front-of-line bookings at ridiculously affordable rates – even for emergencies! On top of that, you'll receive annual plumbing inspections to find problems before they happen. Combine that with peace-of-mind pricing, and you can rest assured that your home plumbing system is well-maintained, protected, and far more sellable – all at an incredibly affordable price.
John The Plumber wants to help. Help us help you! Find out more about our Peace Of Mind Plumbing Program and sign up here.

HUNDREDS OF 5-STAR REVIEWS

I used these guys to change the shower controls and diverter in my bathroom and they did a great job. The price was fair and everything was above board. The receptionist was easy to talk to and informative, the consultant helped me to figure out what I needed given that I had no idea what I was doing, and the guys that did the actual work were quick, clean, and polite. I definitely recommend them and will be using them again for any future plumbing work I need done.

I highly recommend John the Plumber. We had both a rough in for a washroom in the basement and a remodel of our old, worn-out upstairs washroom. Jonathan and Eric were very knowledgeable, professional, friendly and efficient throughout the extensive work. I asked a ton of questions and both were patient and courteous. As promised, Jonathan returned to finish the job when we had installed the shower pan, and once again, the work was exceptional. Thank you for your hard work Jonathan and Eric!

Excellent work again from Jon who has helped us in the past. Made our bathroom reno a breeze, and gave us the peace of mind of knowing the plumbing has been done properly.

Great experience. David was professional, knowledgeable and friendly. Fixed multiple errors another plumber had created. Installed drain and perfectly levelled my shower base. Called again for toilet and shower system installation. Work done on short notice. A+

Jonathan came to replace a toilet and install a bidet faucet attachment. Very professional and courteous. Explained everything we needed to know and pointed out things we didn't know about. Clean and tidy work; price was equal to original estimate. Highly recommended.
Tips to keep your Bathroom Plumbing Running
Remember what your toilet is meant for! Many people flush trash, food, and debris down the toilet. If you do this, keep our number on speed dial!
Flushable wipes aren't so flushable. "Flushable" is a very misleading word when it comes to these wipes. They don't break down the way toilet paper does, and they can cause stubborn clogs.
Don't flush Paper Towels.
Use Drain Covers! Drain covers are inexpensive, and they'll keep your drains flowing!
Chemical drain cleaners aren't good for your pipes! Try dish soap or enzyme drain cleaners instead.
Flush out your drains from time to time. Pour ½ Cup of Baking soda + ½ Vinegar into the drain, chased with some hot water. Do this a couple of times a year, and your drains shouldn't struggle.
Dish Soap and Hot Water is super useful when your toilet is clogged. Don't use boiling hot water, though, as you may crack the porcelain.
Have an expert inspect your plumbing. We offer Annual Plumbing Inspections to find issues before they become problems. You can also sign up for our Peace-of-Mind Plumbing Program, which includes free annual inspections.
Good maintenance today keeps the plumbers away!