Oakville Plumbing & Drain Cleaning
Licensed Oakville Plumbers
Oakville Plumbers Here For All Your Plumbing Needs
John THE Plumber Oakville plumbers aim to provide you with the best quality service imaginable. Providing services for any and all your plumbing needs. Professional, reliable plumbers are hard to find these days, which is why our Oakville plumbers are here to provide you with the best plumbing services possible.
John The Plumber has been in business for over 15 years, which means we know our stuff. We'll provide you with the best quality, professional plumbing services in the Oakville area.
Don't just trust any old plumbers, trust our John The Plumber Oakville plumbers to get the job done right the first time. All the necessary tools are ready for us in our vans so we can save you time and money!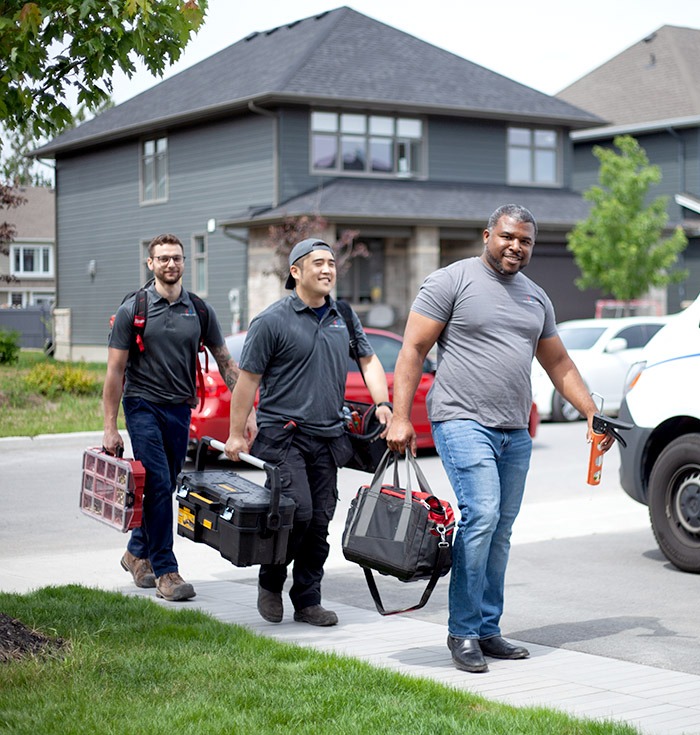 Our Oakville plumbers at John The Plumber pride themselves on their quality work and reliable service. Striving to provide you with the best customer service there is.
Our vans are equipped with all the leading products and equipment so we're ready when you need us. Taking on any and all your plumbing needs from clogged drains, faucet repairs, outdoor plumbing and more. Our team of Oakville plumbers are the best in the area.
Contact us today to help you with plumbing issues in your home or commercial property. You'll never have to search again for a reliable, friendly, professional plumber. John The Plumber Oakville, we're here for all your plumbing needs.
Oakville Plumbing Services

Your Toilet: Probably one of the most used items in your home. This is something that you don't want out of commission for any period of time. But sometimes you can't avoid it. Toilets get clogged. If it doesn't go down the first time, don't try again. Instead try baking soda and vinegar. Pour 1 cup of Baking Sode and 2 cups of Vinegar into the bowl. It will fizz a lot but this chemical process can help dissolve a clog.
Is your toilet still clogged? Contact John The Plumber Oakville, we'll be happy to help!


I had a plumbing issue i needed resolved immediately. Mike Came out right away, diagnosed the problem and fixed it. He was very professional and explained the problem to me. He charged me a very fair price and i was very happy with everything….He will be my go-to plumber moving forward. Thanks Mike