Kingston • Bayridge • Queen's • Alwington • Auden Park • Balmoral Park • Bayridge East • Bayridge West • Cataraqui North • Grenville Park • Henderson Place • High Gate Park • Kingscourt • Lakeland Acres • Lakeland Point • Lasalle Park • Point Pleasant • Reddendale • Rideau Heights • Sunnyside • Williamsville • Woodhaven West • Woodlands
Kingston Drain Cleaning and Repair
A slow drain or a clogged drain can be easily fixed with a good drain cleaning. Neighborhoods like Portsmouth and Alwington have homes that have stood the test of time. The older plumbing systems in these homes, however, can be more prone to clogs and blockages. This could be for many reasons, but whatever the reason, John The Plumber can help.
Whether you need a drain repair, drain replacement or a simple drain cleaning, John The Plumber is available.
We know that drain clogs can be more than an inconvenience, in some situations, they're plumbing emergencies. Whether you can wait for an appointment scheduled at your convenience or you need to book an emergency service call, John The Plumber's the friendly neighborhood plumber that you can count on!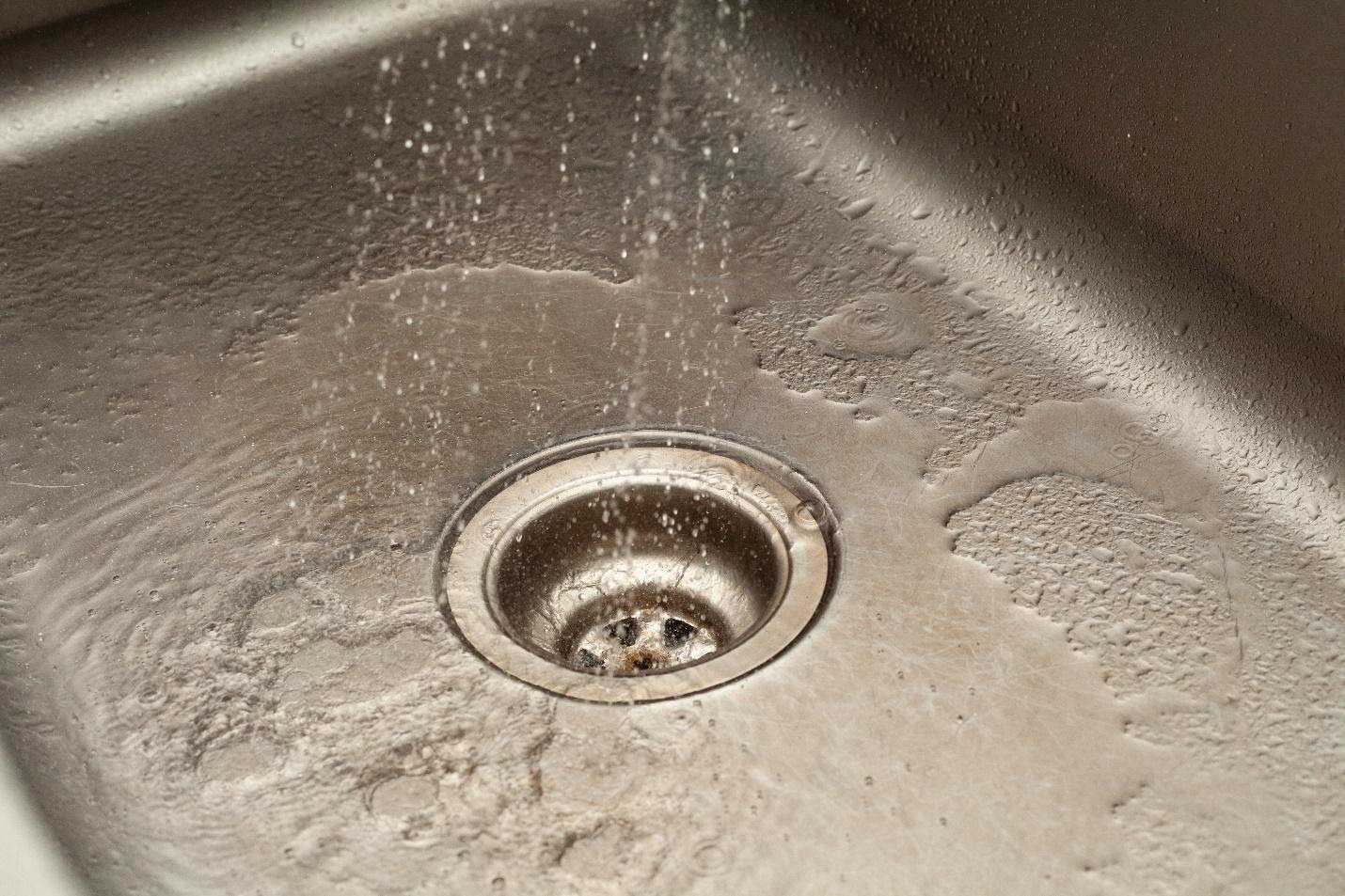 Sewer Backup Service in Kingston
Sewer backups are stinky situations that can be hazardous to your home and your health! When your house reeks of sewage or your basement has filled with nastiness, call John The Plumber fast! We all know that sewer backups are gross, but reacting slowly allows the situation to get worse.
Your sewer backup might require a sewer repair or a sewer replacement. One thing is for sure. You're going to need John The Plumber's Sewer Backup services. Our team of Kingston plumbers is efficient, experienced, and good at what they do.
When your home is flooding with sewer slop, call someone reliable and available. Call John The Plumber.
Kitchen Plumbing Repairs and Faucet Installation
Kitchen fixtures can be as beautiful as they are functional. Upgrading the faucet is one of the most affordable facelifts you can give a kitchen. And with advances in technology, faucets have become far more user-friendly you'd expect. Imagine a world where you don't have to rub your dirty hands all over the faucet handle to wash up afterward! Touchless and tap-activated faucets are now available! The future is now!
Whether you need a new faucet installation or some kitchen fixture maintenance, John The Plumber has the skills you need. Sit back and relax while one of our licensed technicians squeezes under the sink. When we do it, you don't have to worry about leaky valves, over-muscling and destroying water shutoffs, or other easily avoidable mistakes.
We receive service calls all the time to repair the damage done when someone else mishandled and botched the faucet installation. Save yourself the headache, keep the grease off your fingers, and save your knuckles from nicks and scratches.
John The Plumber and his plumbing team are faucet ninjas. Faucet installs are some of our favorite jobs, and we look forward to helping you. Call John The Plumber for a quick and easy faucet installation today!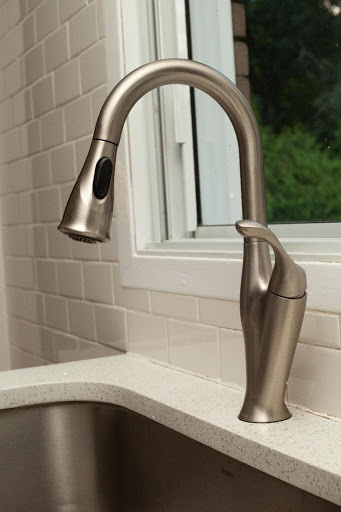 Kingston Leak Detection and Repair
Leaks can happen in the walls. They can happen in the ceilings. They can happen in the basement. They can happen in the drains.
Most of the time, the locations of leaks are pretty obvious. But sometimes, a pipe under a cabinet or behind the drywall can spring a leak, only to soak into a different location. If this sounds familiar, call John The Plumber today.
We're familiar with Kingston homes and plumbing systems. Whether your home is a standard model or something your grandfather built a hundred years ago, we'll be able to identify the source of the leak and repair it with minimal damage.
John The Plumber is an expert at minimizing damage during repairs. I'm not going to promise anything, as we can't control where your pipes are located. But I can promise you that if anyone can do it without brutalizing your home, it's us.
Call us today and fix that annoying leak before the problem gets worse.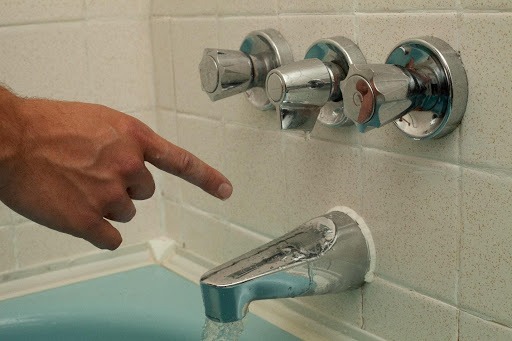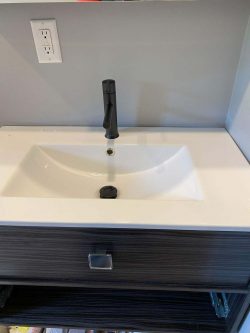 We'll Fix Your Bathroom Fixtures
Bathrooms have a lot of plumbing! This means that there's a lot of places where things can go wrong. Whether the mixing valve in your shower is wonky, the stopper on your sink has jammed, or your bathtub faucet is leaking, we've got you covered. Call John The Plumber for your bathroom and shower fixture repairs!
We're the bathroom fixture experts. When it comes to bathroom plumbing services, we're the pros who will get the job done fast. Don't waste your entire day waiting for some stranger you found on the internet. We'll arrive on time and do an honest job quickly. Guaranteed.
John The Plumber has made a name in Kingston for providing efficient service at affordable rates. An inexperienced handyman who charges half as much but takes twice as long is not saving you money. With John The Plumber's no-leak guarantee and 2-year standard warranty, you can feel confident that your toilet, shower, bathtub, and bathroom sink are in good hands and will be fixed right the first time.
Kingston Winters and Frozen Pipes
Every year, Kingston experiences brutally cold temperatures at least a few times. We all know that, we're in Canada. It's kind of our thing.
Unfortunately, while we Canadians are tough sons of guns who can deal with the cold, our plumbing systems can't. Allowing areas in your home with pipes to chill can have serious consequences. All it takes is one cold night where you forgot to close a window to freeze your waterlines and cause catastrophic damage.
Frozen pipes are serious! While some people get lucky, many fall victim to burst pipes and interior water damage.
John The Plumber can help. We can help winterize your plumbing system and prevent your waterlines and outdoor faucets from freezing and breaking.
Check out our Definitive List of Winter Plumbing Tips to learn more about home winter vulnerabilities.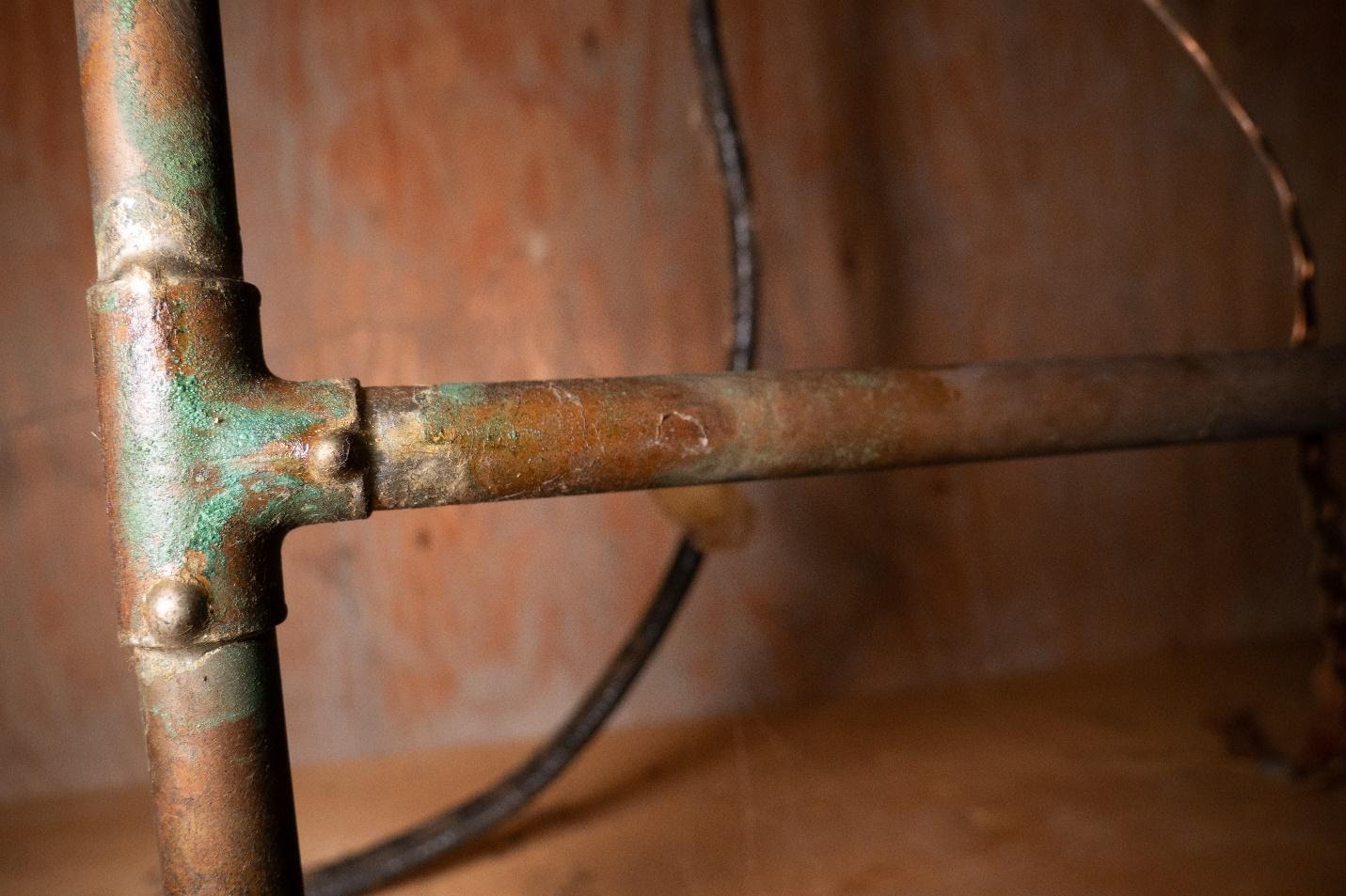 Sump Pump Installation and Replacement in Kingston
On average, it rains over 123 days a year in Kingston. Take away the frigid winter months, and that's a lot of rainy days squeezed into a few months.
All that rain combined with heavy snowmelt in spring means that many Kingston homes rely on their sump pump to keep their basement from flooding.
Luckily, sump pumps are pretty reliable devices. With proper maintenance, a sump pump should last around ten years. But what happens when your sump pump stops working?
Call John The Plumber! If it's not an emergency, we're happy to schedule you for an appointment at your convenience. If your basement is on the verge of becoming an indoor swimming pool, however, we'll be there in a flash. Sump Pumps are protective devices, and malfunctions during unfortunate times are emergencies. Unfortunately, most people don't often know that their sump pump isn't working until they need it.
For all your sump pump maintenance, inspections, repairs, and replacements, call John The Plumber. We're sump pump pros, and we'll be there when you need us.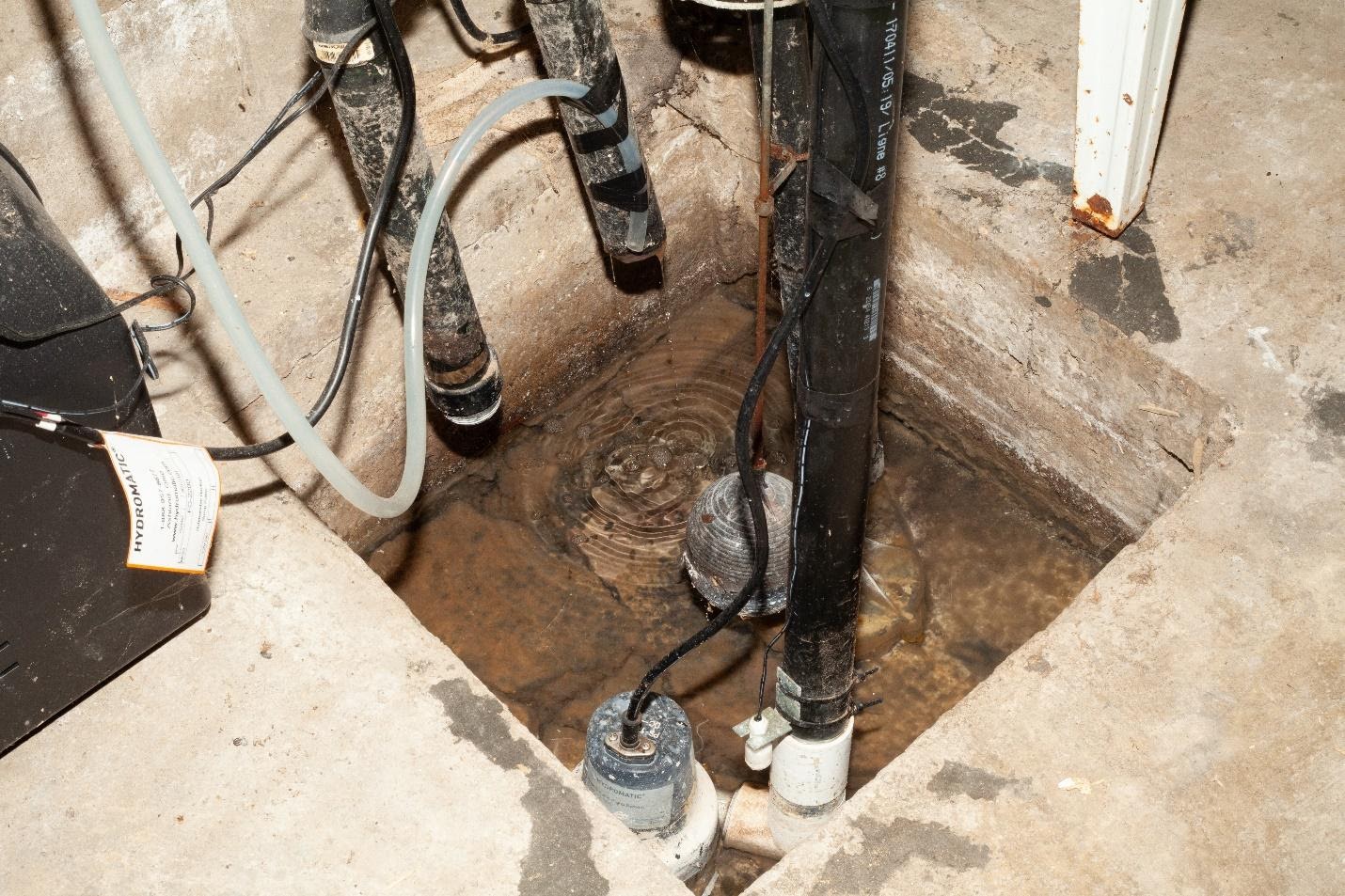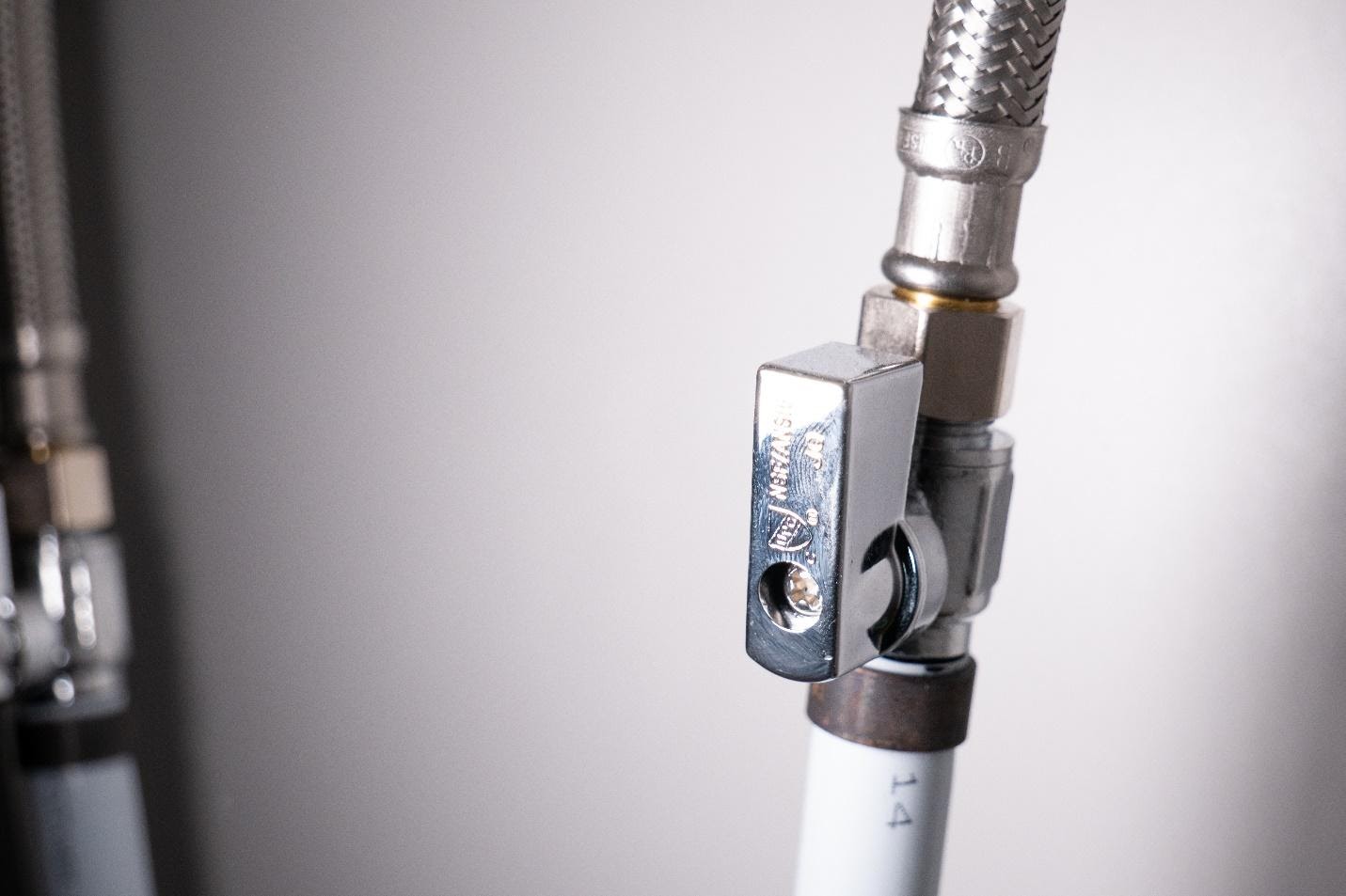 Waterline Hookup For Appliances
Installing water lines for a dishwasher, laundry machine, or anything else requires plumbing skill and experience. John The Plumber offers waterline hookup services for everything you could want in your home that uses water! Maybe you want a coffee machine with an unlimited water supply or an ice machine!
Whatever it is, John The Plumber can hook it up. We advise that you leave this job to the professionals. We're insured and offer the best plumbing warranty in Kingston. We have full confidence that our waterlines will be installed correctly. But if something happens to go wrong, we'll do what's right.
You don't build a reputation like we have by doing bad work and running when things go wrong! Since we've become Kingston plumbers, we've done all of our customers right. When you choose us for your plumbing services, you'll never call anyone else again!
That's the John The Plumber guarantee!
Hot Water Tanks and Tankless Heaters in Kingston Homes
Long showers and full baths. That's what we're about! Can you blame us? Who wouldn't want a good long wash after fixing toilets and sewers all day!
When you're having issues with your water heater, we can help! We've installed every brand and model of water heater available in Kingston. We can upgrade your water heater tank to a larger capacity. We can provide endless hot water with a Tankless Water Heater installation. We can even add a Water Heater Booster installation if you're not ready to replace the hot water heater but simply need more.
For Water Heater Installations, John The Plumber is your man. We can handle Electric water heaters, Gas water heaters, and Propane water heaters.
If you need Water Heater Repairs, we'll get your hot water lines running faster than anyone. We'll diagnose and fix the problem in no time, whether it's a sediment buildup, coil replacement, or anything else.
For a Water Heater Replacement, we'll remove your old unit from your home and connect the new one properly and efficiently.
And for Water heater boosters, we'll boost that hot water, baby! If you don't know, these nifty gadgets extend the usable hot water in your hot water tank to provide more hot water for longer sessions. These gadgets are affordable solutions to increased hot water needs, and we're the Kingston pros when it comes to them.
When it comes to hot water, call John The Plumber!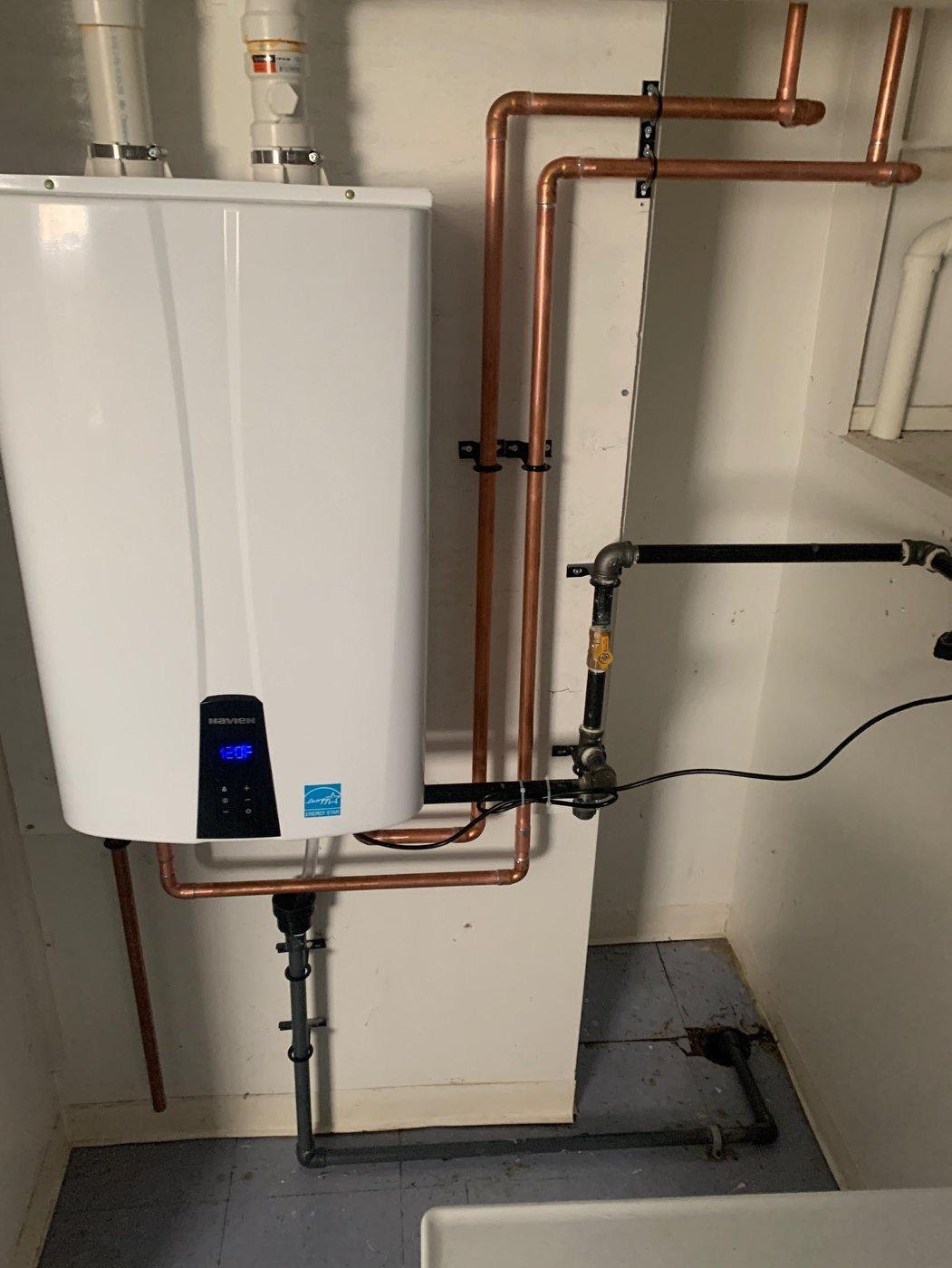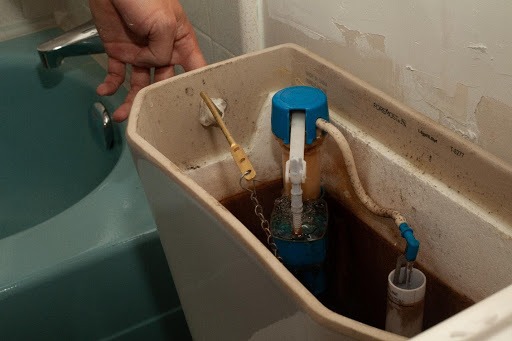 Clogs, Drains, and Toilet Replacement and Repair
The throne. The most important seat in the house! Whether you need to use the bathroom or simply needed an excuse to get a minute to yourself, you need a working toilet! When you get a bad toilet blockage or find that your toilet is frequently clogging, you may need some professional help.
We know that residents can be embarrassed about their toilet situations. Rest assured, we're professionals. There is almost zero chance that your toilet nightmare is worse than what we've seen. Trust me! One of our plumbers once got covered in toilet-filth because of a pressure buildup in the drain. Whatever you're dealing with, we can handle it. We've seen worse. We're professionals.
We're not only professionals, but we're Kingston's toilet masters. We can replace a toilet, repair a leak, fix a running toilet, replace a water supply valve, unclog a toilet, clear a toilet drain, install a bidet… Heck, we can even install Smart Toilets with Self-Cleaning! We've got it all, folks!
Don't be shy with John The Plumber. We wash our hands of it, then we forget! Call us when you need a plumber near you to save the day. We're all over Kingston, and we'll be there when your toilet is stubborn.
Water Treatment and Purification
John The Plumber wants to help provide Kingston residents with the water quality they deserve. If you're finding strange residue in your glassware or rust colors around your bathtub drain, you likely have hard water. Hard water is water with more minerals and calcium in it than we want! It can lead to faster wear and tear on your plumbing system, fixtures, and appliances.
Installing a water softener can fix that! Our customers have reported better feeling water and better skin and hair since we've installed water softeners on their system.
If your concern is related to pathogens in the water like chloride or bacteria, we can help with that too! Installing a reverse osmosis system, for example, will clean your water supply and remove the chemicals that many people worry about.
Whether you want to soften your water or enjoy cleaner drinking water, call John The Plumber. Our Kingston Plumbers are all about water treatment because they use them. Call John The Plumber for a water quality professional today!
Plumbing Rough-Ins in Kingston Basements
A plumbing rough-in is the setup needed to build a new bathroom. Adding a rough-in into your basement can increase your home's value and incentivize potential buyers with bigger families to consider purchasing it. Before finishing your basement, consider calling John The Plumber and installing a rough-in.
Installing a basement rough-in before finishing the walls and floor means installing a half or full-bathroom later will be far more manageable. One bathroom simply isn't enough for today's families, and 1.5 bathrooms are becoming less appealing over time.
Build the foundation for a bathroom now to ease a bathroom installation in the future!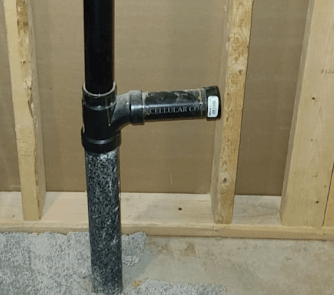 Kingston Emergency Plumbers
Some plumbing situations can't wait until the plumber can fit you into their schedule. You're experiencing an emergency and you need an emergency plumber now! If that's the situation you've found yourself in, choose John The Plumber.
John The Plumber isn't a one-man show. John The Plumber is a team of licensed professionals, which means that we have more opportunities to meet your needs on the fly.
Because of the size of our team, we often have plumbers scattered throughout the city. In a plumbing emergency, you need a plumber quickly. Having a plumber near you can mean the difference between a small leak and severe water damage.
Count on John The Plumber when you're experiencing a plumbing emergency.
What is the Kingston Backflow Prevention Program?
The Kingston Backflow Prevention Program assures that equipment is installed to prevent sullied water from flowing back into the city's water supply. Guaranteeing public safety and long-term safety of shared water resources. Numerous individuals are unaware that backflow conditions can endanger system water quality, posing a health risk to consumers drinking water from the system.
What does backflow mean?
In most cases, drinking water flows from the City's distribution system into a property's private water system. Backflow transpires when there's a reversal of water flow, conventionally due to changes in water pressure. This 'backflow' can cause pollutants to enter the drinking water system.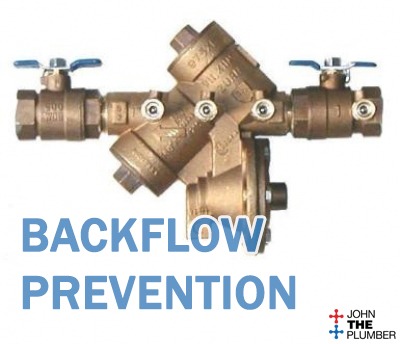 Plumbing Inspections for Kingston Homebuyers
Are you thinking about selling your home? You should consider having John The Plumber perform a plumbing inspection.
Fixing problems before they surprise potential homebuyers during home inspections will help avoid many issues during the sale of your home. It also allows you to prevent tight negotiation and haggle points. Not to mention, proving to your customer that you were a vigilant seller who confirmed the home's integrity before the sale may incentivize home buyers to choose you.
If you're on the other end of the transaction, we can help you too in the opposite way. Inspecting drains, water heaters, supply lines, fixtures, valves, and detecting leaks may offer you an opportunity to save money on the home. Many plumbing problems can be fixed easily, but many sellers just want to get the transaction over with. Learning of unexpected problems may loosen the seller and lead to a generous negotiation.
Why Choose John The Plumber?
We've been around the block. We've been going around the block for 15 years. When it comes to your home plumbing system, you want someone reliable and who knows what they're doing. Cutting corners has costed countless homeowners in the past. You may rely on your dad or cousin for many handy services, but leave it to the professionals to deal with a water system. Water can be tricky, and plumbing issues can sneak up on you.
John The Plumber is known for excellent and honest work. We put customer satisfaction and our reputation above our wants and needs. We want you to have a great experience, and we want you to call us the next time you need a plumber. I've said it before, and I'll say it again: we want your business for life. Our goal is to provide such a positive experience that you never think of calling anyone else again.
We do this through:
Give us a chance to earn your business! If you're not satisfied, you can always choose someone else next time. But I have full confidence that you won't ever choose anyone else again. Call John The Plumber for all your plumbing and drain service needs. We look forward to earning your business.

KINGSTON PLUMBER REVIEWS AND RECENT WORK
Travis called to give us a heads up that he was 15 minutes away. He showed up masked, diagnosed a calcium buildup in our toilet that was leading to weak flushing, cleaned it out good as new! Thank you Travis, great service! I'd recommend Kingston's John the Plumber to anyone!
An excellent service started right away after we called their service phone number. An appointment was booked as quickly as possible. Rick, a very friendly guy came over to my house on time and did a really good job to fix my shower handle. We were satisfied with his service. Thank you!
John the plumber was recommended to me, and I highly recommend them as well. Very professional, accommodating and fast. Thank you so much for your work!
They've done work for me in my home and at my office on multiple occasions. Each time they have provided excellent, professional and efficient service. My go-to for plumbing. A hearty and heartfelt recommendation.
Rick and April were friendly, courteous, and professional. They creatively solved our issue in order to avoid any destruction, ultimately saving us money and reperations. We Will be using their services again.
A recent plumbing crisis had us scrambling for assistance in the midst of the pandemic. Travis and his crew responded immediately and worked with our insurer to complete the necessary major repair as quickly as possible. Given our high level of satisfaction with their work, we've called on Travis twice again for new jobs! We would not hesitate to recommend him.
Our hot water tank broke. We called our rental company and they couldn't fix it for days. So we called John the Plumber in Kingston and they came right away and installed an new unit with in hours. Very happy with their quick service.
Had a minor emergency on a Saturday. They came, fixed some old plumbing to make itodern and correct. Would definitely recommend
Review from Craig, Reddendale
This is the second time I've used John the Plumber and have been very happy with the service both times. The plumbers (in this case Travis) were friendly and competent and helped me find the best solution to my problems at a reasonable price.
John the Plumber has Fantastic Customer Service and quality workmanship. We've had the pleasure of Brian, James, Chris and David all do work for us over the past year and we have had a great overall experience. Mechelle has been a pleasure to speak with for scheduling and invoicing services. They've all been professional and reliable. Thank you all, and keep up the great work!
Peace of Mind Plumbing Program
If you're a homeowner or a landlord, you may want to consider our new Peace of Mind Plumbing Program. The Peace of Mind Plumbing Program is a monthly customer loyalty plan which provides up to 50% discounts on services, complementary annual inspections, front-of-the-line booking, waived service fees, credits towards new appliances, and much more.
Customer loyalty saves us money. When you choose John The Plumber to be your ongoing plumber, we don't have to spend money and energy on gaining your business. We want to say thank you and share these savings with our valued customers.
For $12.99 a month, you can enjoy all of the perks of our Peace of Mind Plumbing Program. Peace of Mind has never been so affordable!