Kingston Plumbing & Drain Cleaning
The Plumbers You Can Count On
Kingston Plumbing Services
Call John The Plumber Kingston today and never have to look for a new Kingston plumbing contractor again. We offer the best warranty among Kingston plumbing companies, and our Kingston plumbers are licensed and fully insured to work in your home. Our two year plumbing warranty is twice that of any other plumbers in the Kingston area. Our plumbers are your best choice for an excellent plumbing contractor experience. Call John The Plumber today at 343-477-1970, and never need to find another Kingston plumbing contractor ever again.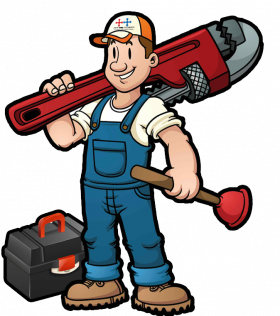 HOW TO REACH OUR KINGSTON PLUMBERS
KINGSTON BACKFLOW PREVENTION PROGRAM
What is the Kingston Backflow Prevention Program?
The Kingston Backflow Prevention Program assures that equipment is installed to prevent sullied water from flowing back into the city's water supply. Guaranteeing public safety and long-term safety of shared water resources. Numerous individuals are unaware that backflow conditions can endanger system water quality, posing a health risk to consumers drinking water from the system.
What does backflow mean?
In most cases, drinking water flows from the City's distribution system into a property's private water system. Backflow transpires when there's a reversal of water flow, conventionally due to changes in water pressure. This 'backflow' can cause pollutants to enter the drinking water system.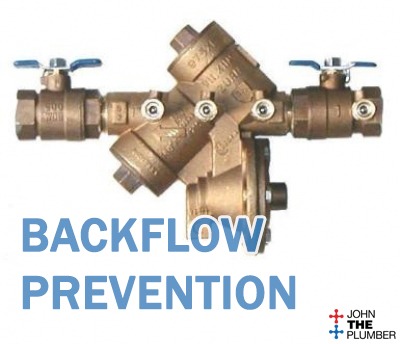 KINGSTON PLUMBING REVIEWS
They've done work for me in my home and at my office on multiple occasions. Each time they have provided excellent, professional and efficient service. My go-to for plumbing. A hearty and heartfelt recommendation. – Daniel B
I have had John the Plumber into our house on 2 separate occasions and the work they provided was exceptional. They were on time, professional and extremely knowledgeable. I would highly recommend this company to anyone needing emergency plumbing services done right. – Mark
An excellent service started right away after we called their service phone number. An appointment was booked as quickly as possible. Rick, a very friendly guy came over to my house on time and did a really good job to fix my shower handle. We were satisfied with his service. Thank you! – Yaya C
Great customer service and response time. These fine folks have rescued me a few times now. Thank-you! – Chris F
We tried others but "John" was far and away the most professional, cordial of all. The prices are reasonable, the clean up complete and the plumber was obviously excellent at his work and his job knowledge was vast. I'm sold. – Ron
Plugged up or blocked bathtub: If your bathroom tub tends to get blocked regularly this is usually because of the amount of hair and soap that goes down the drain. Often times this can easily be cleaned by just picking out the hair buildup inside the drain. But sometimes it can go deeper. Here's one tip you can try that may help get your bathtub drain flowing freely again. A plunger, it's not just for the toilet. Use it as you would a toilet by placing it over the drain hole and plunging a few times. Then stop and see if the water runs freely down the drain. You can repeat this a few times if needed.
If your tub is still blocked, don't hesitate to give John The Plumber Kingston a call.
John The Plumber is Making Plumbing Affordable Again
Kingston, considered Canada's first capital, is a city of great historical importance and great people. If you live in Kingston, you have a lot to be proud of. Kingston is recognized as a small city with excellent livability, sustainability, opportunity, and way of life. Queen's University is ranked among the best in Canada. As such, Kingston has enjoyed a tremendously academically gifted population with many opportunities in various advanced fields like technology and medicine.
Unfortunately, with so many Kingston citizens leaning away from trades, plumbing service costs are at an all-time high. Many families cannot afford a licensed plumber and have resorted to tinkering with their plumbing system themselves. While we encourage everyone to learn about their plumbing system and basic repairs, we advise that you call a local plumber when you need one. Easily avoidable mistakes happen all the time, which leads to expensive and unaffordable catastrophes. Basements flood every day because of plumbing inexperience and simple errors.
John The Plumber doesn't want this to happen to you. His goal was to make excellent plumbing services affordable to everyone so that everyone can enjoy some peace of mind with their plumbing system. That was when John had an "Aha!" moment and drew out The Peace Of Mind Plumbing Program.
The all-new Peace Of Mind Plumbing Program is a loyalty program like no other. For the low cost of $12.99 a month, you'll enjoy up to 50% discounts on plumbing services from licensed plumbers, free plumbing and HVAC inspections, front-of-the-line priority booking, waived service fees, credits towards home appliance replacements, and so much more.
The most expensive part of running a service business is acquiring new customers. When you sign up for our customer loyalty program, you're helping us save money on marketing. We want to use these savings to give back, thank you, and provide you with the best plumbers for the best prices. Click here to find out more about The Peace Of Mind Plumbing Program!