Pipe Repairs and Retrofits
Pipe Repairs and Retrofits
At some point, your plumbing system will likely need a little tender love and care. You may need pipe repairs or retrofitting.
There's where we come in!
John The Plumber can repair and retrofit your current plumbing system to meet your needs in any situation. From diagnosing your problems and providing service options all the way through to completion, we've got you covered.
If you need a Pipe Repair and Retrofitting Expert, call John The Plumber – the plumber Ottawa trusts!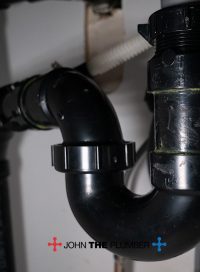 Plumbing Retrofitting
What is Retrofitting?
Our Stittsville plumber said it well, retrofitting plumbing means installing or changing components that were not initially installed.
Some examples of Plumbing Retrofitting include:
Plumbing retrofitting can mean a lot of different modifications or replacements in your plumbing system, and it can be done for a variety of reasons.
Whatever Retrofitting in your plumbing system that is needed, John The Plumber can help!
Pipe Repairs
Most residents will eventually need a pipe repair. You might notice a leaky pipe, burst and frozen pipe, bellied pipe, or something else altogether.
When you need a pipe repair, it's essential to take care of it fast. Even if the situation doesn't seem immediately dire, it will only get worse. And, at some point, it will become an emergency.
It's important to know what you're doing when taking on the task of pipe repairs. Your plumbing system deals with water, and an incorrect repair can lead to more leaking, flooding, and water damage.
When you need professional help, call John The Plumber. John The Plumber has been the Plumber in Ottawa you can trust since 2006, and now he serves beyond!
With our Customer Satisfaction and No-Leak Guarantee, you'll never have to worry about the quality of our work!