Residential Plumbing and Repairs
Drain and Sewer Cleaning and Backups
Hot Water Service and Maintenance
Emergency Plumber Services
Premier Plumbing Services
Guaranteed Customer Satisfaction
Competitive, Upfront, and Accurate Pricing
Licensed and Insured Professionals
Serving The Ottawa Area Since 2006
Done Once, Done Right. All On Time
The Stittsville Plumber That You Can Count On
When residents of Stittsville, ON need a reliable and efficient plumber, they choose John The Plumber.
John The Plumber has been servicing Stittsville homes for plumbing and drain cleaning since 2006, and now we're proud to also offer HVAC services.
If fast response, on-time arrival, world-class customer service, and effective plumbing solutions are important to you, then call John The Plumber.
With our dedication to Customer Satisfaction 100% of the time, our 2-year standard repair warranty, and our No-Leak guarantee, you'll never worry that you chose the wrong plumber in Stittsville.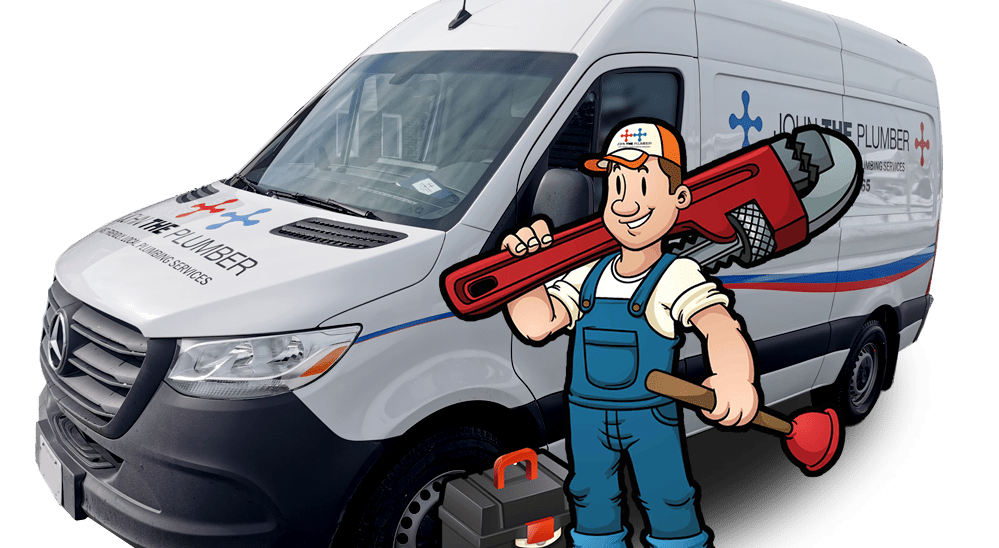 Why Stittsville Residents Choose John The Plumber
John The Plumber has become a recognized brand in the Ottawa region.
We've made a name for ourselves by being quick, efficient, and solving problems the first time.
Our plumbing technicians are some of the best talents available in Stittsville. The work that takes hours for some plumbers can often be done by our techs in a fraction of the time.
Our goal is to conveniently and quickly solve your plumbing and HVAC issues. We want to make the process as easy as possible, and save time for our valued customers.
Choosing John The Plumber means effectively solving your plumbing and drain issues fast.
Our Stittsville Plumbing and Home Services
Peace of Mind Plumbing Program
You get what you pay for with plumbing, and plumbing isn't cheap.
That being said, we believe that everyone should have access to proper plumbing services by licensed and skilled technicians.
But not everyone can afford it.
John The Plumber is proud to introduce our new Peace of Mind Plumbing Program.
Members of this program enjoy incredible discounts, waived fees, priority service, preventative inspections, appliance credits, and many other benefits – all for $12.99 a month.
Find out more about our Peace of Mind Plumbing Program, and find out if Peace of Mind is for you!