Fixing Low Water Pressure
Problems with Water Pressure
Low Water Pressure or Low Water Volume
Low water pressure can be a drag! Washing dishes takes longer, as do showers, running your washing machine, and everything else that requires a water supply. Low water pressure and low water volume can be caused by a variety of problems with a variety of symptoms. Low water pressure in one tap could mean something very different from low water pressure in all of your taps.
When you're experiencing Problems with Water Pressure, call John The Plumber! We've been serving Ottawa since 2006, and we understand water supply and how to fix all water pressure issues.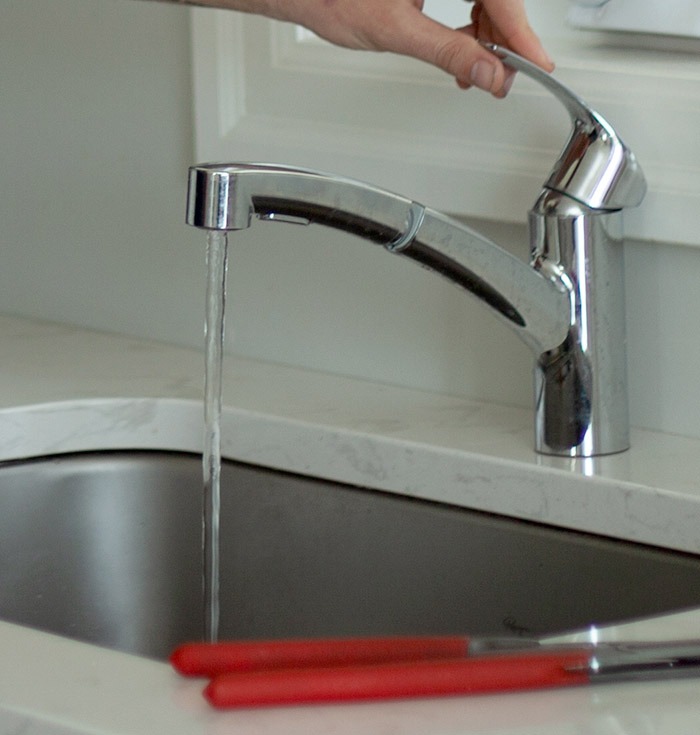 How Does the Water Supply System work?
Many believe that Ottawa residents enjoy some of the best drinking water in the world. We are really lucky to have access to such clean water, but how does it work?
The City of Ottawa uses the Ottawa River as its water source. After a sequence of water treatments, the water changes from dirty and brown to clean and drinkable. These processing plants produce approximately 275 million liters of drinking water each day. Following this, the water is distributed and stored in four elevated water storage tanks and five at-grade storage reservoirs spread across the city. The elevated water storage tanks (water towers) use gravity to provide pressure consistently, reliably, and simply. Due to friction and ground elevations, a decrease in water pressure will occur as you move away from elevated water storage. To fix this, Water Pressure Booster systems are required. These Water Pressure Booster Systems help with water pressure consistency across greater areas.
Well Water?
If your water comes from a well, the water is pressurized in a well pressure tank. These tanks use compressed air to push pressurized water out of the tank and into the home.
If your home uses the City of Ottawa's water supply.
The water reaches your building through its own water main. Your water main is likely near the edge of your property. The water is still pressurized when it reaches your water main, and this pressure pushes the water from your water main into your home's water supply lines. The supply line is buried deep under your property so that it won't freeze and continues to run in the winter.
Inside your home, the water is distributed through your home plumbing system. Some water supply lines will run directly to your valves, faucets, and appliances, while another water supply line supplies water to your Hot Water Tank or Tankless Water Heater. After your water heater warms the water, the water heater supplies the water to your hot water service lines. The hot water service lines run parallel to the cold water lines.
Most faucets in your home will have cold water supply lines and hot water supply lines connected to it. When you run a faucet, you open a valve at the end of one of the supply lines, which allows either cold or hot water to flow. When you're done and you turn off the faucet, these valves close and prevent any more water from flowing through.
It's a very interesting system, and its simplicity allows it to remain affordable and reliable.
What Causes Low Water Pressure?
There are many causes of low water pressure. Some are out of your control, but some problems can be fixed by a local plumber. Let's take a look!
Water Main Shutoff Valve Isn't Fully Open – Inside your home (usually in the basement where the supply pipe enters your home), there is a valve that supplies water throughout your home. If this valve isn't open all the way, less pressurized water is allowed into your water supply lines. Simply opening this valve all the way will often help increase water pressure.
Water Meter Valve Isn't Fully Open – Many homes have a water shutoff valve at the water meter. This valve is located next to the water meter. Homeowners usually don't own this valve, it's owned by the water supply companies (Ottawa uses two water purification plants, Britannia and Lemieux Island). But sometimes this valve won't be open all the way. If you are noticing a sudden decrease in water pressure and have reason to believe that someone may have adjusted this valve, check if the valve handle is parallel with the water pipe. If the handle is set at an angle, it isn't fully open.
Using Too Much Water Simultaneously – Some homes experience a noticeable decrease in water pressure when running multiple faucets or appliances. A licensed plumber may be able to fix this.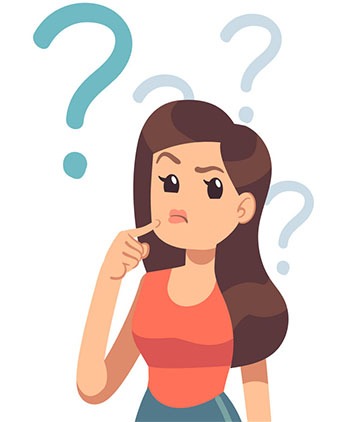 Failing Pressure Regulator – A faulty pressure regulator, or a pressure-reducing valve, is a control valve that reduces the pressure in your plumbing system to a safe level, preventing damage to your pipes. A faulty pressure regulator can sometimes increase or decrease your water pressure. If you notice a sudden change in your water pressure in every fixture, it could be caused by a failing pressure regulator.
Corroded and Rusted Pipes – Galvanized Steel Water Pipes are more common in older homes. As these pipes age, they can corrode and rust. If it gets bad enough, the corrosion can restrict the water flow and lessen the pressure. The pipes may look fine on the outside, but the corrosion is on the inside. A buildup of corrosion and scale can gradually close the pipe and block it completely.
This problem happens occurs gradually over many years. You may have experienced a decline in water pressure over the decades. Unfortunately, the only solution for corroded pipes is to re-pipe the system. Newer pipes like copper or plastic (like PEX tubing) will solve this issue and prevent it in the future, as they will not corrode.
Faulty Faucets and Fixtures – If you notice low water pressure in a single fixture, the fixture itself may be faulty or clogged. A little maintenance and cleaning are often enough to resolve the problem, but sometimes you may want to replace or upgrade your faucets and plumbing fixtures.
Partially Closed Waterlines – If a single faucet in your home is experiencing low water pressure, check under the sink for a valve. A partially shut water valve will restrict the flow of water, causing a reduction in water pressure.
Leaks in Water Supply Lines – You'll often find a pool of water before noticing a decline in water pressure, but sometimes a leak can go unnoticed. Leaking valves or damaged pipes can decrease water flow and water pressure.
How to Troubleshoot Low Water Pressure
Determine if the Low Water Pressure is isolated to one fixture, one room, or throughout your home. Run water in every faucet to figure out where you are experiencing Low Water Pressure.
Test the Cold Water Pressure AND the Hot Water Pressure. If the water pressure is low with only hot water, the issue is likely in your water heater or hot water supply lines.
If you are experiencing Low Water Pressure in one faucet, inspect the faucet! Remove the end of the faucet and examine the aerator. Remove debris, mineral buildup, and clean as needed.
Check the Water Supply Valves in your home. Check your Main Water Supply Valve and your Water Meter Valve. If Low Water Pressure is isolated to one faucet, check for a valve under the sink. If possible, fully open these valves to increase water pressure.
Check your home for leaks. A sudden and inexplicable decrease in water pressure could be caused by water flowing in the wrong places. Check your water supply lines, valves, and drywall and ceiling for water damage.
Call a plumber in Ottawa if you can't solve the issue. While most water pressure issues have to do with unopen valves, some issues require some technical expertise to resolve. John The Plumber wants to help!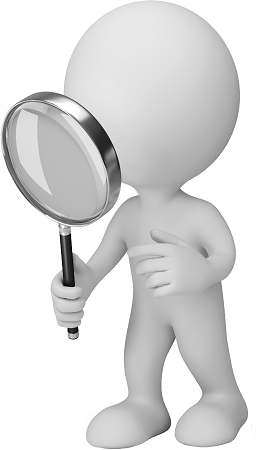 Why Choose John The Plumber?
John The Plumber has been serving Ottawa since 2006! We know all the ins and outs of your home's plumbing system. Our expert plumbers are quick to identify problems and solutions. We're in the business of building customer relationships. We'll repair your water pressure issues quickly and affordably.
With John The Plumber you can expect:
Jonathon and Eric came to replace an external tap. They were quick to respond, on time and fast. Jonathon explained each step of the repair – sautering, crimping, function of the external tap, etc, so that I could understand and make informed decisions the next time work needed to be done. Very professional. After the main job was finished I asked another question about hot water pressure and Jon again answered my questions about how to make repairs. I'm 100% satisfied with Jon and Eric – they were professional, helpful, fast and knowledgeable. They helped me understand, which shows respect. Fantastic I will be calling them again.
Had an issue with my water pressure, was not able to flush the toilet and run any kind of water. Even our shower had very minimal pressure. Turns out it was a problem with my water softener! Had James and Sean come out and they were awesome, and able to come the next day! Very knowledgable and down to earth. Would call them back for any plumbing needs. They were also very well priced.
David was our plumber. He did an amazing job, gave me more then a fair price, and came within an hour of me calling john the plumbers phone number. David described what needed to be done and how much it would cost in advance. Which was amazing! Best service that I could've asked for. Thank you so much David!! I will definitely call him again when needed, 10 out of 10 recommended. Victoria Nichols
Used them for a couple plumbing issues in my home. Very honest and reasonably priced. Would recommend John the plumber to anyone looking for honest quality work .
I selected John The Plumber based on their reviews and it was a good decision! I needed to replace an old washer, install new one and install a drain to the main pipe (didn't like it draining into the sink). David and Shane were very skilled, efficient and professional and also highlighted a few things to watch for in the future (based on the current house plumbing). Very happy with the service. Recommend 100%! Will use in the future again.
The service was very thorough and professional. We feel at ease knowing everything was well investigated and our concerns were addressed. If you are looking for a reliable and professional plumbing service, definitely reach out to John The Plumber!
I called in panic unable to fully remove my old kitchen faucet., (and stuck without water supply to the whole house). Brent was there within 30 minutes of my call, was able to cut apart my old decrepit faucet, and even install my new faucet all within an hour. Just in time for baby's bedtime bath. The installation is flawless and I am now enjoying my new faucet as well as having water to the whole house again. Happy day!
John The Plumber has an ambitious goal. He wants to be the best plumbing service provider in Canada. We take pride in our excellent customer service, our skilled plumbers, and our ability to get the job done fast… But what about making the best plumbing services more affordable?
We're now offering the Peace of Mind Plumbing Program. This program rewards our loyal customers with huge discounts on plumbing services, waived service fees, front-of-the-line booking, credits towards home appliance replacements, and so much more. Click Here to learn more about our new program, and find out how we can save homeowners and landlords money.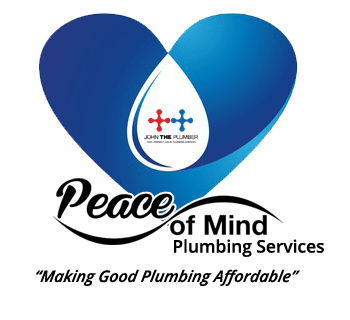 Interesting Facts about Ottawa's Water Supply
Ottawa's Water Processing Plants distribute water to approximately 900,000 residential, commercial, and industrial homes and buildings.
Ottawa has more than 3,000 kilometres of water mains.
The City of Ottawa provides water to more than 23,000 Water Hydrants
The City of Ottawa stores water in 14 reservoirs scattered around the city.
Ottawa provides some of the cleanest drinking water in the world through a 10-step processing system:
Intake – Ottawa River water enters the processing plant through a screened intake pipe that removes objects such as weeds and fish.
Coagulation and Flocculation – Small organic matter, algae, and bacteria are caught.
Sedimentation – Heavy particles sink, and clear water is collected from the top. Approximately 95% of the particles are removed during this stage.
Filtration – 99.99% of fine particles are filtered.
Primary Disinfection – Chlorine is added to destroy any remaining microorganisms
pH Correction – The water's acidity is adjusted to protect water pipes and home plumbing systems.
Secondary Disinfection – A mild disinfected, Chloramine, is added to keep the water safe during its travels.
Fluoridation – Fluoride is added to protect your teeth.
Testing – Over 100,000 tests are performed each year to ensure safe tap water. Water quality is tested during each treatment stage and at more than 50 locations in the city.
Distribution – Clean water is pumped through the water main system which is comprised of 3,000 km of pipes! Approximately 250,000,000 liters of water are stored a day in the reservoirs.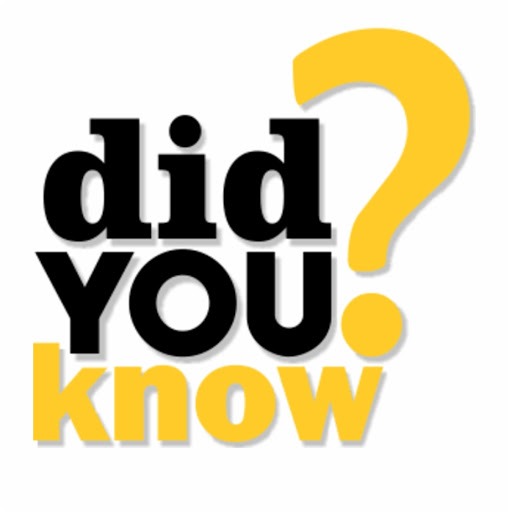 Ottawa's tap water is better and cleaner than some bottled and filtered waters.
Ottawa's drinking water is very soft at 30mg/L (very low PPM) compared to the Greely well system which is much harder at 350mg/L.
Cloudy water is due to the release of excess air bubbles in the tap water. Since warm water holds less air than cold water, you'll often see this water cloudier. But it's very safe to drink!
Ottawa's water supply is lead-free, but approximately 15% of homes in Ottawa were originally constructed with service pipes made of lead. These homes may find small amounts of dissolved lead in their drinking water. Find out about the City of Ottawa's Lead Pipe Replacement Program here!
The Ottawa Community Housing Corporation installed 144 water-efficient toilets at a facility in 2011 and found a return on investment after only one year. This saves the city $78,000 annually and conserves 20,000 cubic meters of water a year!