IF YOU HAVE A CLOGGED TOILET, A FAILING WATER HEATER, OR A SEWAGE BACKUP OR REQUIRE ANY OTHER PLUMBING SERVICE:
John The Plumber Has Licensed Plumbers at the Ready in Hamilton for Any of Your Plumbing or Drain Cleaning Needs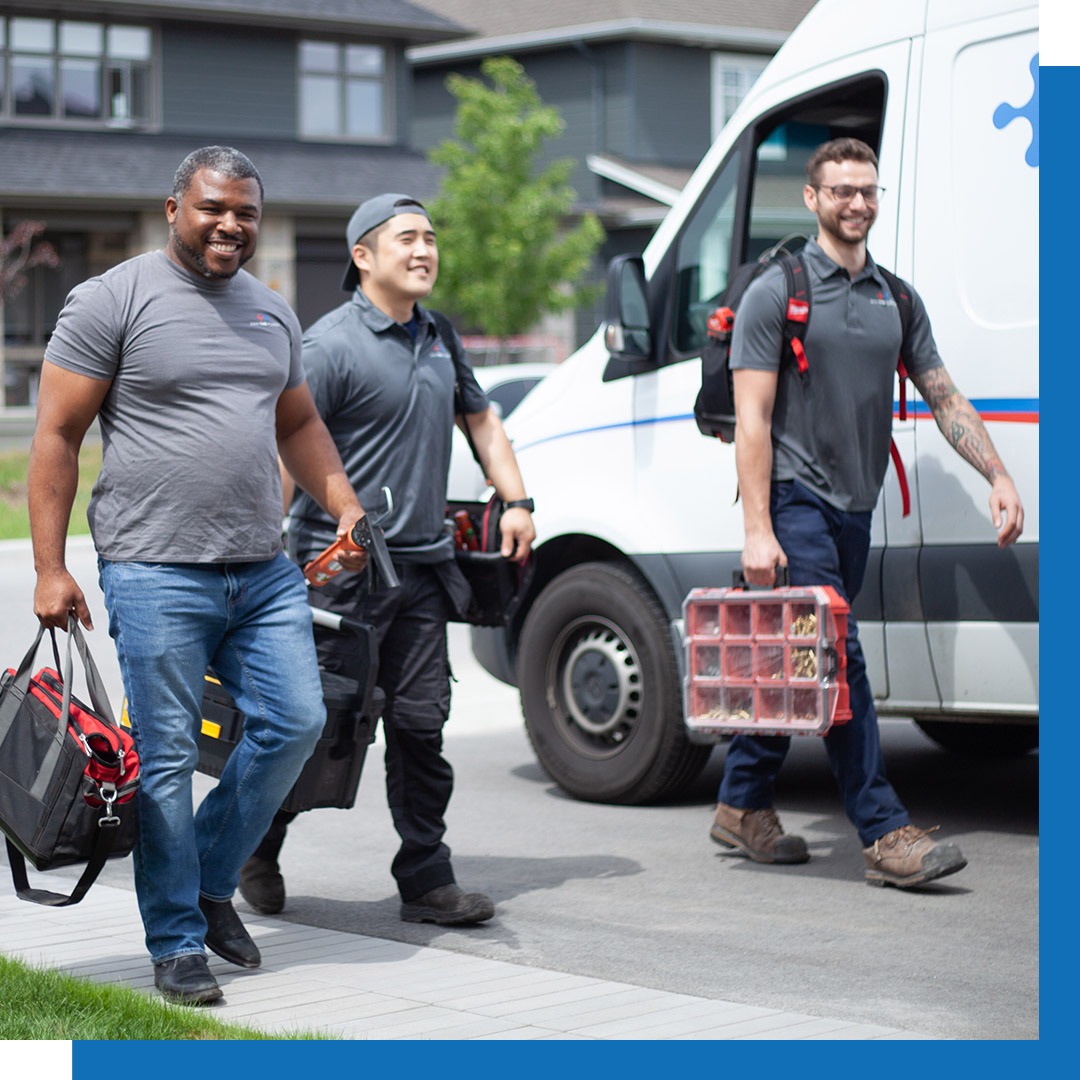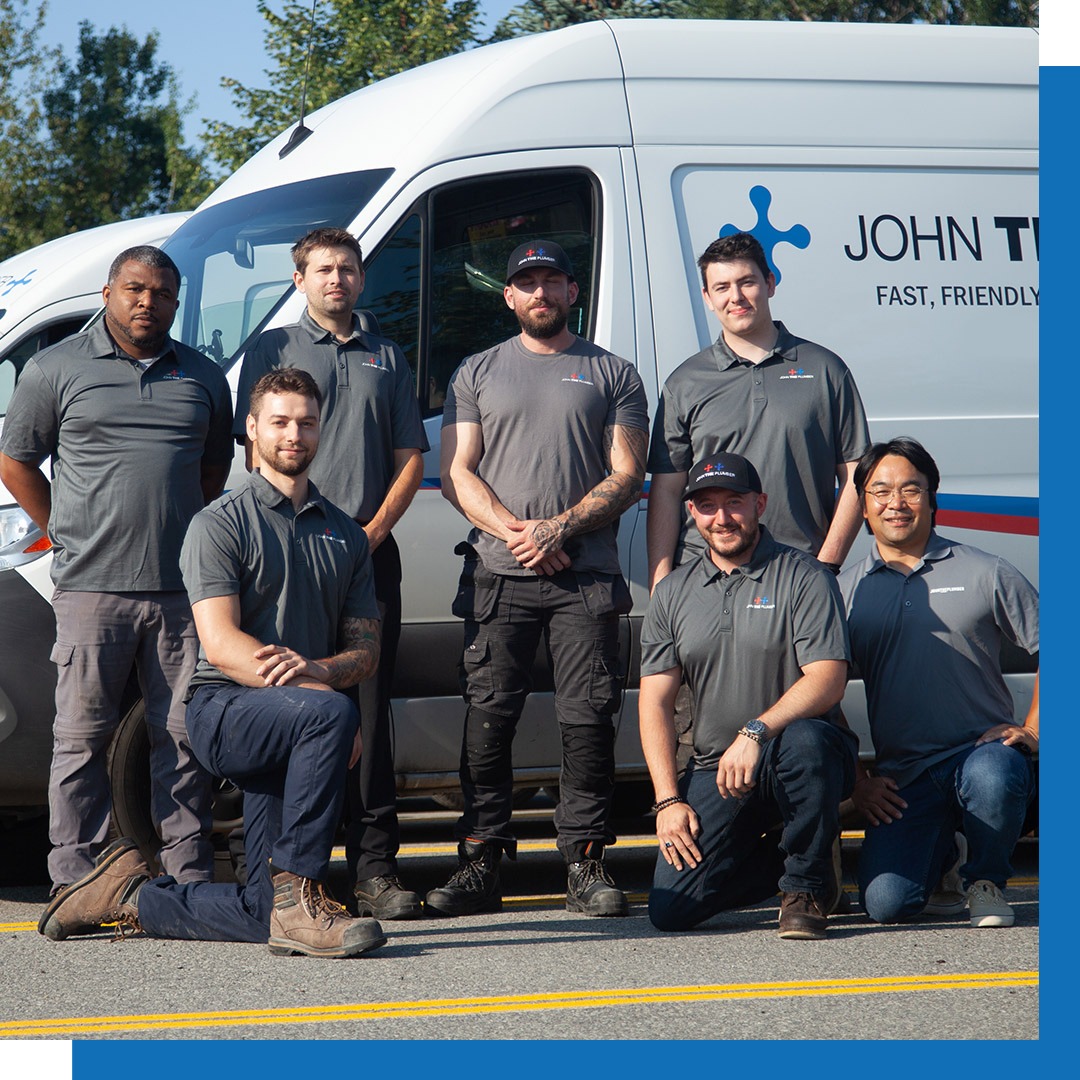 A LITTLE BIT ABOUT JOHN THE PLUMBER
We are all about our customer service. Everything we do is in-house. From our dispatch team who is your first point of contact, all the way to the plumber that can fix your problems, we are a Canadian-owned, operated, and staffed business. Any one of us could be your neighbour!
Ensuring that you have an amazing experience with us, starts with us! Our systems are regularly maintained and optimized to ensure that you are receiving the highest quality of service. Our phone lines are never dead, but we ensure that every call is handled in a timely manner. We aim to ensure that whether you are looking for a minor service or a plumbing emergency, your concerns are addressed in a timely manner.
But all of that would be wasted effort if we didn't have the manpower to back it up! We employ one of the best Canadian plumbers available. And to make sure they are able to reach their full potential, they are all geared up with some of the best plumbing equipment and tools the industry has to offer!
At John The Plumber, we aim to provide small local business customer service, with enterprise-level services. If you would like to learn more about John The Plumber, here is some more information About Us!
OUR HAMILTON PLUMBING SERVICES
Clogged drains can cause you a ton of headaches. Let John The Plumber relieve some of that pressure. Our same-day drain cleaning Service can get your pipes cleaned and your stress reduced. Only one phone call away.
Clogged bathroom sinks are no match for the John The Plumber team. Our Licensed and certified plumbers are on standby to have your bathroom sink back up and running in no time.
Sewer Line Repair
Sewer line repair is a big job, but not too big for John The Plumbers team Of licensed professionals. Our sewer repair includes identifying the source of the problem, such as a blockage, leak, or broken pipe, and then repairing or replacing the damaged section. can include identifying the source of the problem, such as a blockage, leak, or broken pipe, and then repairing or replacing the damaged section.
We supply all of our outstanding Plumbing team with the best equipment possible. This includes Hydro Jetters. If you are looking to deal with a seriously clogged drain, or just do some preventative maintenance, we have hydro jetting services for you!
Backwater Valve Installation
A backwater valve is a device installed in the sewer line of your home. It prevents Sewage Backup from flowing back into your home. This valve is a one-way gate that opens to allow waste to flow out of the building but closes whenever something tries to flow in the other direction.
Plumbing Inspections
Plumbing inspections are Important services to help you save money by identifying and addressing problems early, to prevent the need for costly Plumbing Services And Repairs. Just another way John The Plumber is here to serve you!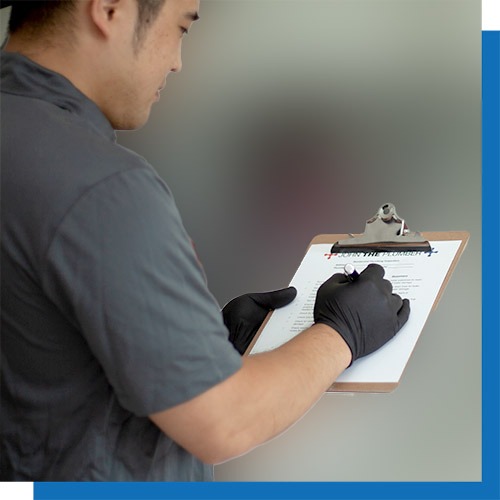 Plumbing Rough-Ins
Our plumbers can install the main supply lines, drain lines, and vent stacks for your plumbing system. This includes running pipes for hot and cold water supply. We ensure that the renovation of your bathroom goes smoothly, and that starts with a good foundation.
Water Shutoff Valve Replacement
If the worst happens, and you find yourself in an emergency situation such as a burst pipe, leak, Sewage Backup, or any other Plumbing Emergency, a water shutoff valve allows you to quickly turn off the water supply and prevent further damage.
Water Softeners And Filters
Water Softeners are devices that are used to remove excess minerals, such as magnesium and calcium, from hard water. Hard water, like the water found in Hamilton, has a high mineral content. This can cause a variety of problems like scale build-up, spotty dishes, and soap scum. If enough of these minerals are present in your draining system, you can end up with a Clogged Kitchen Sink or Clogged Bathroom Sink.
Our Drain Cleaning Service is here when you need it most. Whether you need a plumbing auger or a full hydro-jetting Service, we have the tools and the team to clean your drain!
Our plumbers have never met a clogged kitchen sink they haven't been able to fix. Industry-leading equipment in hand, our plumbers will get you back to utilizing your kitchen to its fullest in no time!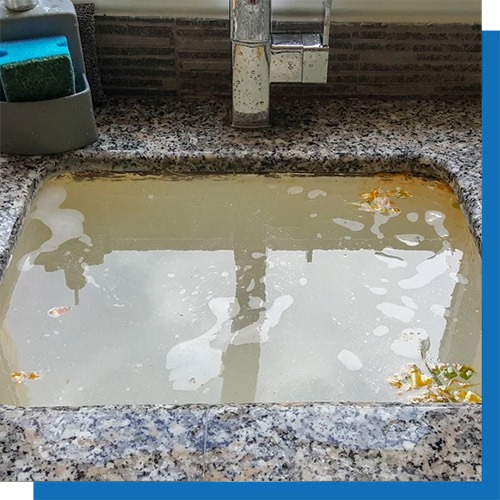 Regardless of the plumbing service or repair you need, John The Plumber is up to the task! Our incredible team can take care of anything from a clogged drain, all the way to an entire plumbing system repair John The Plumber has you covered.
The last thing you want to deal with after a long day at work is getting into a shower that struggles to stay at a good temperature. Our team can repair or replace your hot water heater and get you back to singing Sweet Caroline when you get home from the gym.
With world-class customer service, comes world-class response times. If you have a Plumbing emergency John The Plumber offers same-day service. You can rest easy knowing whenever you encounter a Plumbing Emergency all you need is to call John The Plumber!
Unfortunately, pipes that are located in poorly insulated or unheated areas, such as crawl spaces, or garages are more likely to freeze. Pipes that are exposed to cold winds or drafts are also at a higher risk of freezing. John The Plumber has you covered and can fix your Frozen pipe, hopefully before it becomes a burst pipe, with the possibility of same-day service!
Appliance Hookup
Our plumbers can install many plumbing-related appliances in your home! This can include appliances such as refrigerators, dishwashers, sinks, showers, toilets, and washing machines. This service helps to ensure that appliances are properly installed and connected, which can help to prevent damage, leaks, or Clogged Drains.
The sump pump's function is to prevent water from seeping into the basement or crawl space of a home, which can cause damage to the foundation, walls, and other structural elements of the house. It can also prevent mold, mildew, and other water-related problems. John The Plumber offers installation, replacement, and inspection services for sump pumps!
And Many More!
If you don't see what you are looking for here, Don't worry! We offer dozens of other services all around Hamilton! Our friendly dispatching team will be happy to set up an appointment to get the service you need! Call today to set up your appointment with Hamilton's premier plumbing company.
NEED A PLUMBER NOW? We Have You Covered!
Call Us! Or you can choose to Request Plumbing Services Online!
We have dispatchers waiting for your call. They will be more than happy to set an appointment that fits your schedule, as soon as today!
One Of Our Licensed And Insured Plumbers Will Be On Their Way In No Time!
Not only that, But they will call first to ensure that the scheduled time still works for you! They will arrive at your home ready to tackle all of your plumbing needs and be happy and courteous doing so!
Our Expert Plumbers Will Diagnose Your Unique Issue, And Provide Every Method Available To Solve It!
Our Priority is taking care of our customers. John The Plumber is known for our world-class customer service just as we are known for our professional Plumbing Services. Once our plumbers understand your Plumbing issue they will explain to you what it is and the methods available to solve the problem for you.
Not just all talk, Our Plumbers Also Have Bite.
Well, they don't actually bite, But they come equipped with many available tools to fix whatever plumbing issues they encounter. There is no plumbing equipment our plumbers haven't been able to install Or Clogged Drain they haven't been able to clear up.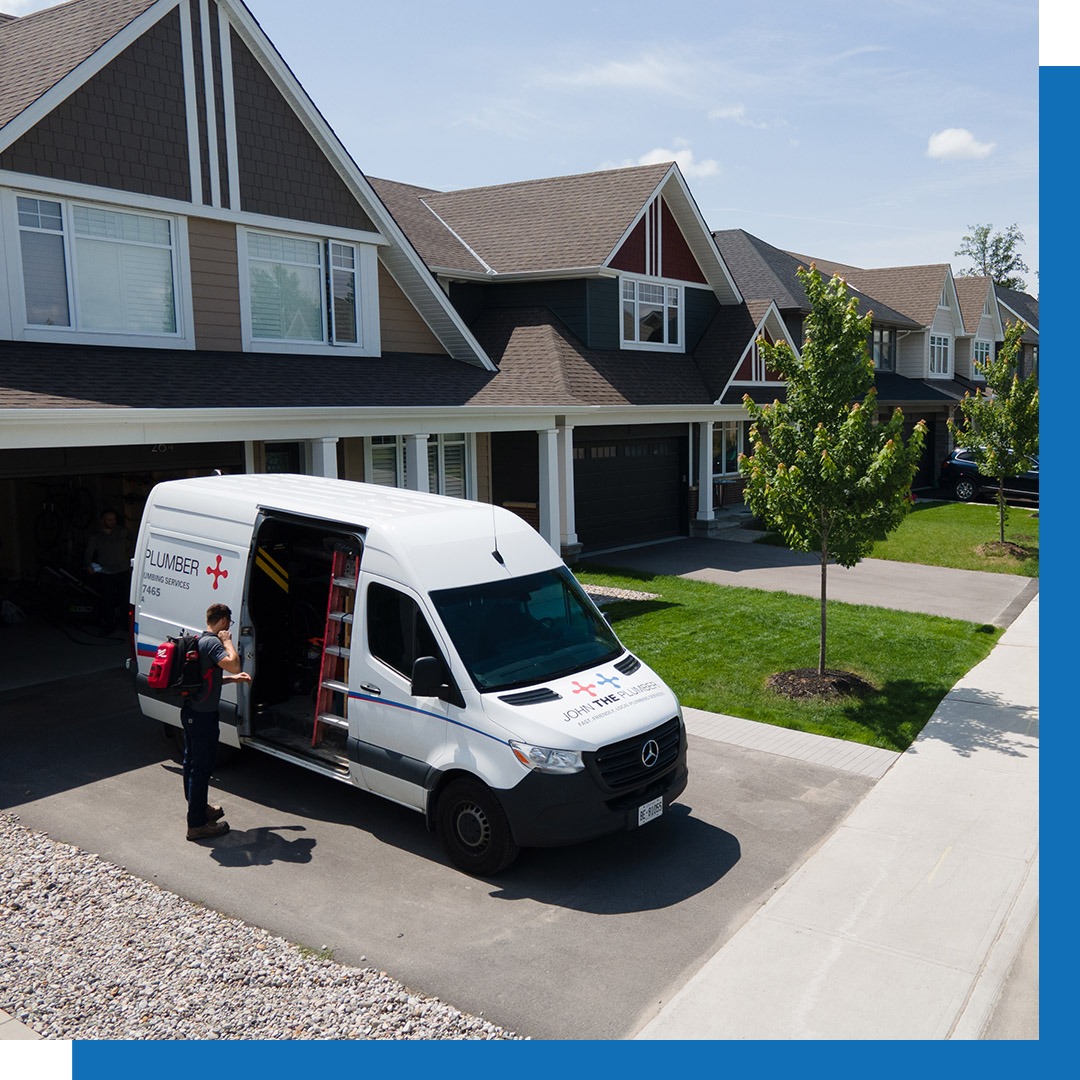 World Class Customer Service Does Not End At Job Completion For John The Plumber.
Once your Plumbing concerns have all been addressed and fixed the way you want, Our Plumbing Professionals leave your home in the same condition they arrived in. No mess and no fuss. All of this makes John The Plumber the last Plumbing Service you will ever need to call!
Experience John The Plumber Service Today, And Never Look For A Plumber Again!
Have peace of mind knowing that you have all of your plumbing needs supplied by Hamilton's finest plumbing company. Call John The Plumber Today! 905-237-5153
WE ARE HAPPY TO SERVE THE FOLLOWING AREAS!
Plumbers Near You In:
129 Melrose Avenue South, Unit #1 Hamilton, ON L8M 2Y7
Crown Point East • Eastmount • Nashdale • Stoney Creek • Thorner • Parkview East • Parkview West • McQuesten East • McQuesten West • Kentley • Riverdale West • Grayside • Riverdale East • Cherry Heights • Fruitland • Winona • Gershome • Vincent • Red Hill • Rosedale • King's Forest • Huntington • Sherwood • Sunninghill • Delta East • Delta West • Leckie Park • Hannon North • Rymal • Trenholme • Quinndale • Randal • Lisgar • Lawfield • Hampton Heights • Maacassa • Hill Park • Inch Park • Centremount • Corktown • Stinson • St. Clair • Blakeley • Lansdale • Central Hamilton • North End • More GTA Locations
Not in Hamilton? We also have:
Plumbers in Mississauga • Plumbers in Burlington • Plumbers in Oakville • Plumbers in Etobicoke • Plumbers in Toronto
CONTACT JOHN THE PLUMBER, For Fast, Friendly And Local Plumbers!