Sinks, Toilets, Kitchens and More
Ottawa Drain Pipe Repair Services
Every day, thousands of Canadians deal with drain issues. Whether you're experiencing slow drains, recurring clogs, foul odor, or backups, John The Plumber can help.
While a simple drain cleaning can solve many drain issues, some drain issues require repairs or drain replacements.
Whatever the case, you can trust John The Plumber to provide unbiased information and recommendations. We combine honesty, wisdom, and competitive pricing to offer you the most reliable, efficient, and economical solutions to unfortunate circumstances.
When you need help with your home, trust John The Plumber to solve your plumbing problems.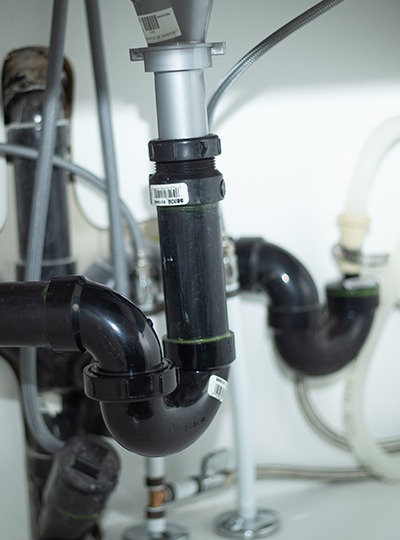 Had them over twice just over a year ago. The first was for a drain issue in the basement. Then a month later to repair the drain and vent for our kitchen sink. Alistair did an outstanding job both times. Very clean repair / installation and left no mess. He explained everything, he was very polite, professional, and a great service plumber.
Review from Don regarding our Plumbers in Ottawa

Rob was timely, efficient, professional, and very helpful and friendly! We had a blocked drainage pipe and Rob took the time to explain what was happening and went through every option with us. He did an excellent job rerouting and installing a new standpipe and kept us informed throughout the job. They were a bit expensive but would definitely use them again for the quality of their work. Would highly recommend you ask for Rob for any of your plumbing needs!
Review from Jude regarding our Plumbers in Hamilton
Drain Leak Repair
John The Plumber is the plumbing service provider that Ontario residents trust with their drain leaks. When you detect a water leak in your home, you need to fix it before the drain leak cost is blown out of control by basement flooding.
Whether you experience a leak behind a wall, underground leaking, or leaks under the sink, trust John The Plumber to take care of it the first time. We're not in the business of wasting time, especially when it comes to leaking drains. We'll fix a drain leak efficiently and thoroughly, and at very affordable and competitive prices.
Collapsed Drain Repair
Collapsed drains are a severe problem. Old and degraded pipes are susceptible to collapse for many reasons, but whatever the cause, they need to be dealt with by a professional. When you need a professional plumbing service provider who is insured and reliable, call John The Plumber.
We can help with drain collapses due to wear and tear, tree roots, frozen pipes, and more. Pipe fractures and cracks often need to be replaced, and we come equipped with everything we need for a drain pipe replacement.
Say goodbye to slow drains, mold, dampness leading to rot, and awful odors coming from the drains.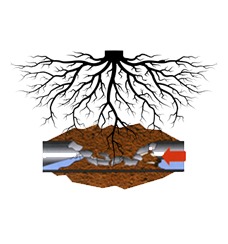 Mike from John the Plumber was amazing!! My drain was completely blocked and had my drain fixed so quickly. The service was excellent and the price was reasonable. I would definitely recommend to anyone needing a plumber!!
Review from Shin regarding our Plumbers in Etobicoke
Bathtub Drain Repair
Old drains are susceptible to corrosion and mineral buildup. Bathtub drains are especially vulnerable as they must deal with soap, shampoo, conditioner, bath bombs, hair, hair products, and more. Once a bathtub drain buildup begins to develop, it will only get worse over time.
We're here to repair and replace those old pipes and drains in the bathroom so that your bathtub drain performs optimally. Get in touch with John The Plumber as soon as possible so that we can repair your bathtub drain before the problem gets worse.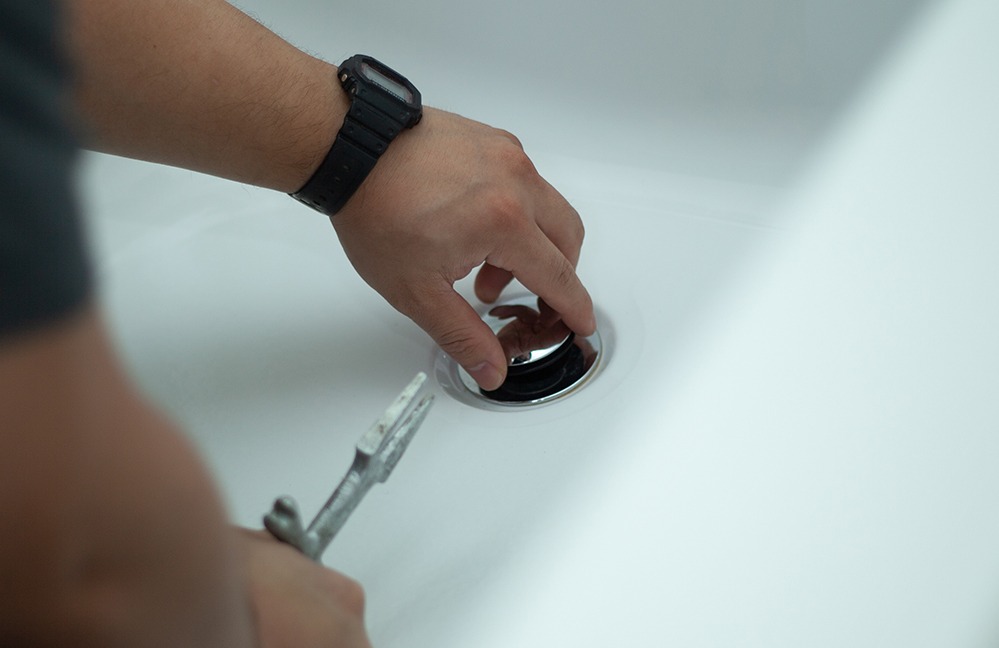 Shower Drain Repair
Much like a bathtub drain, shower drains have to deal with a lot of matter that can thicken and stick in your drainpipes. Over time, it's normal to experience clogged showers or require a leaking shower drain repair.
Remember to use a shower strainer to prevent unnecessary clogs, and remember to call John The Plumber when you need plumbing services.
A clogged shower drain can put a damper on the start of your day. When you need a professional to repair your shower drain, John The Plumber is here for you. We'll clean the shower drainpipe or replace shower parts as required and advise on how to avoid similar situations in the future so that you never need us for a shower repair service for a long time!
Sink Drain Pipe Repair
Sink drains are the unsung heroes of our homes. Whether you're washing dishes, hands, or paintbrushes, a lot of matter drains through the sink and passes away from our house. Unfortunately, a lot of this matter is stubborn and wants to stay in your household!
While we offer professional sink drain cleaning services, we understand that you may need a sink drain repair or replacement on a rare occasion. When you need a sink drain repair, call us! We have plumbers near you and offer emergency plumbing services 24-7, so we'll be here to repair any ol' sink drain pipe when you need us.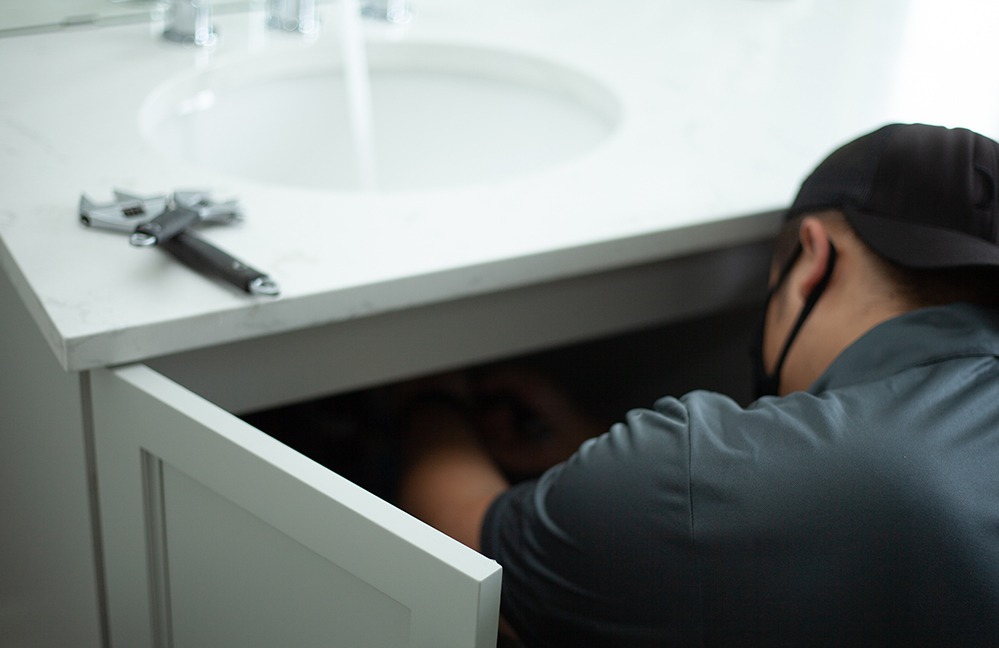 Toilet Drain Repair
Our thrones have to deal with a lot of our… stuff! You have to give them credit for dealing with it and being there for us at our worst! But sometimes, enough is enough, and you need to give your toilet drains some love.
A toilet drain repair may be repairing or replacing the toilet flange, gaskets, or the toilet drainpipes below. Common indicators that a toilet drain repair is required are issues with flushing, leaks around the toilet, or leaks below the bathroom. A professional and licensed plumber can deduce whether the problem is a simple clog or if some more effort is required. John The Plumber and his team of local plumbers will get to the bottom of it and offer you the most affordable solutions, returning you to the throne that you deserve.

Excellent service. Quick, and quality work. Called them Tuesday morning to reroute my toilet drain, and replace the old copper stack from the basement up to an already updated stack coming from the roof down to the kitchen. I needed my toilet drain rerouted to accommodate the new kitchen cabinets being installed. They showed up Wednesday morning at 9:30 and had to work done by 12:30! It wasn't cheap, but it wasn't something I was willing to go cheap on anyway. Geat job guys.
Kitchen Sink Drain Pipe Repair
Leaks underneath the kitchen sink (or in the basement below) need some attention fast! Often, the leak takes some time to reveal itself as the water pools underneath the cabinet and leads to mold.
If you need a drain pipe under the sink repaired or replaced, we'll locate what line is causing the leak and take care of it.
Other kitchen sink problems may be clogged sinks, which can often be fixed with a drain cleaning, but sometimes a pipe underneath the sink may need a replacement. Grease clogs can be very stubborn. Whatever the case, we'll walk you through the problem and the solutions!
Underground Drain Pipe Repair
A broken underground drainpipe or floor drain may cause mold on the walls, a rat infestation, sewer backups and blockages, damage to your foundation, sinkholes on your property, foul odors, noticeably better grass patches, and many other issues.
We can inspect the pipes with a plumbing camera inspection. We'll locate the damage and learn the severity. We understand that digging up the ground is an undesirable solution, and we'll do everything that we can to avoid it. But in the worst-case scenario, we come equipped to fix all plumbing issues both above and below ground.
If need be, we'll cut a new piece of the drain pipe and replace the damaged drain pipe. We'll educate you about the cause of the problem and learn whether we need to solve any unseen issues that have brought us to this damaged underground drain pipe problem. After solving the case, we'll refill the hole and provide adequate support so that you don't need our underground drain pipe services any time soon!
Cast-iron drain pipe repair
Old cast-iron drainpipes will eventually need a drain pipe replacement. As they age, cast iron pipes degrade. If they get old enough, you will deal with leaks in many joints – or risk crumbling and the collapse of entire sections of your drain system.
If the problem is isolated, we can repair the pipe or replace the line's small section. We'll inform you of the most economical solution because you may want to consider replacing your entire cast iron drain system with PVC pipes. So you don't have to worry about this again in your lifetime!
The most inexpensive cast iron scenario is that we clean away the corrosion and fill the damage with repair paste, filling holes. Whatever the situation is best, we will educate you and help you to make an informed decision.
Why Trust John The Plumber
We have the utmost confidence that we're the drain repair company you want working in your home. With over 15 years of experience serving Ottawa, Kingston, Hamilton, Mississauga, and many other Ontario cities, we're the Canadian plumbing service company you can trust.
An enormous chunk of our business is drain pipe services, whether repairs, replacements, or cleaning. Whatever you need, we come equipped to handle the job the first time. We'll schedule you in at the earliest convenience, arrive on time, and repair the drains and drainpipes efficiently, not to waste your time.
When you need any drain services, call John The Plumber. We will do everything that we can to ensure that our customers are 100% satisfied, every time! We've built an incredible reputation over the past 15 years, and we don't plan on stopping any time soon!
Help a Canadian company so that we can help you! John The Plumber is the plumbers near you who will provide honest information, standardized pricing and solve your problems quickly and effectively.

My tenant texted me that the toilet was completely blocked. They had tried plunging but nothing worked. Unfortunately the handyman I use near Burlington is away. Unfortunate timing. I called John The Plumber. They organized an appointment with my tenant. My tenant was happy with the service. She said that they texted when they were on the way and arrived as scheduled. They fixed the toilet blockage very quickly. They offered her a monthly thing that apparently helps landlords. I haven't bothered with it, but I appreciate the thought. Overall, very satisfied with the prompt service. I live out of town and they made the experience very easy for me and my tenant. They sent me pictures to show that it everything was fixed. I thought that was cool. I will use their services again in the future when I find myself in a similar situation.
Review from Leigha regarding our Plumbers in Burlington
If you're a homeowner or landlord, you should consider our Peace of Mind Plumbing Program. This customer loyalty program aims to lower the cost of plumbing services and ensure that your home plumbing system is safe and functioning optimally.
With discounts, front-of-the-line booking, waived service fees, and many other features for the low price of $12.99 a month, you can't go wrong! Click here to learn more about Peace of Mind in your home and plumbing!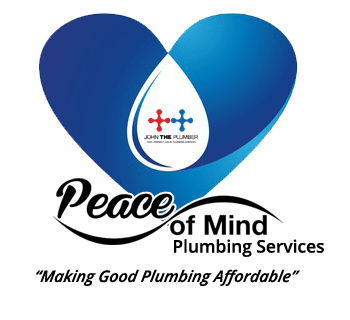 Josh from John the plumber, Mississauga, did a complicated repair of a pipe leaking in the kitchen ceiling coming from a washroom tub on the second level. I had all the top plumbers listed online in Google and everyone gave very complicated and expensive options to do this repair…except Josh! He did a fantastic job the first round in a record time at a most reasonable price. I now now have this washroom back that was out of use for some time thanks to Josh! Highly recommended and will definitely use his services again.
Review from Nikhil regarding our Plumbers in Mississauga
Drain Pipe Tips
Remember to clean your drains regularly. Drain clogs and drain blockages often take time to develop. Don't wait for slow draining before you act! Once every couple of months, a combination of baking soda and vinegar will go a long way to keep the plumbers away!
Use strainers on your sink, shower, and bathtub drain. Soap, grease, dirt, grime, food particles, and a million other things will cling to the interior pipes. The heavier matter will catch and become a nasty barrier that doesn't want to flush away.
Be mindful of what is meant to drain! Coffee grinds, grease, eggshells, carrot and potato peels, paper towel, napkins, and most other things don't belong in your drain. Drainpipes are meant for water and soap! Toilet drains are meant for human waste and toilet paper. Even flushable wipes aren't a good idea!
Fill your sinks with water and dish soap, then remove the sink stopper. This will "flush" away waste, similar to how a toilet flushes it out. A powerful flush is far more effective than a slow stream.
Be careful with drain cleaners! These chemicals are designed to destroy things, and your pipes are susceptible.
If something falls in the toilet that doesn't belong there, remove it. It might sound silly, but small foreign objects are often flushed to avoid getting icky hands. Gloves, soap, and sanitizer are far cheaper than a plumbing service call!
Don't use a plunger if you've added chemicals to the drains. Plungers and splashback often go hand-in-hand.