Ancaster • Anslie Wood • Beasley • Cherry Heights • Corktown • Crown Point East • Dundas • Durand • Fallkirk • Gibson • Gilkson • Kirkendall • Landsdale • Meadlowlands • Mountainview • Nashdale • Normanhurst • Parkview East • Riverdale • Stoney Creek • Stripley • West Hamilton • Westdale
With over 740,000 residents living in the Hamilton region and located only 58 kilometres from Toronto, there's no shortage of residential plumbers for Hamilton residents to choose from! But how can you be confident in the plumber you choose?
John The Plumber is proud to provide Hamilton with the best plumbing services available. With our Satisfaction-Guarantee and our incredible plumbing warranty, Hamilton homeowners and landlords can rest assured that their plumbing systems are in good hands.
Our plumbing experts are friendly, experienced, and honest. We're not going to sell you something that you don't need, and we're not going to drag our feet and drain your wallet! We're proud to be Hamilton's Top Choice, and we don't have any time of our own to waste, let alone waste yours!
When you need a reliable plumber who can do the job properly and fast, there's only one plumber to call.
Call John The Plumber today and book a local plumber you can count on!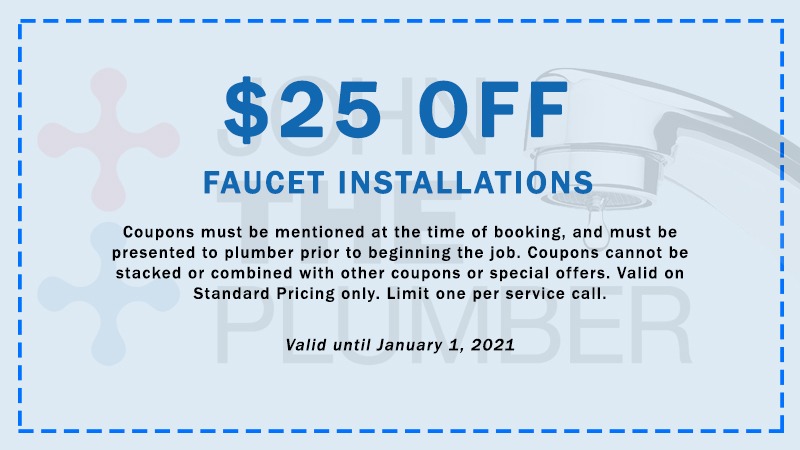 Hamilton Plumbing Services

Why Choose John The Plumber?
At John The Plumber, we understand that letting a stranger into your home can be uncomfortable. Not only will a stranger come into your house, but he's going to try and sell you services that you don't want or need! That's not the case when you call John The Plumber.
While our experts will take time to explain the problem, the best solution, and the alternative solutions, we're not going to make up problems and expensive solutions. That's not how you earn a customer for life! And we want your business for life!
When you Choose John The Plumber you can expect:
100% Satisfaction Guaranteed
Local and Insured Plumbers
Experienced and Knowledgeable
Efficient and Reliable
Honest Plumbers with Honest Billing
Friendly and Clean Professionals
On-Time Arrival
No Leaks
Warranty-Protected
24-7 Emergency Plumbers Available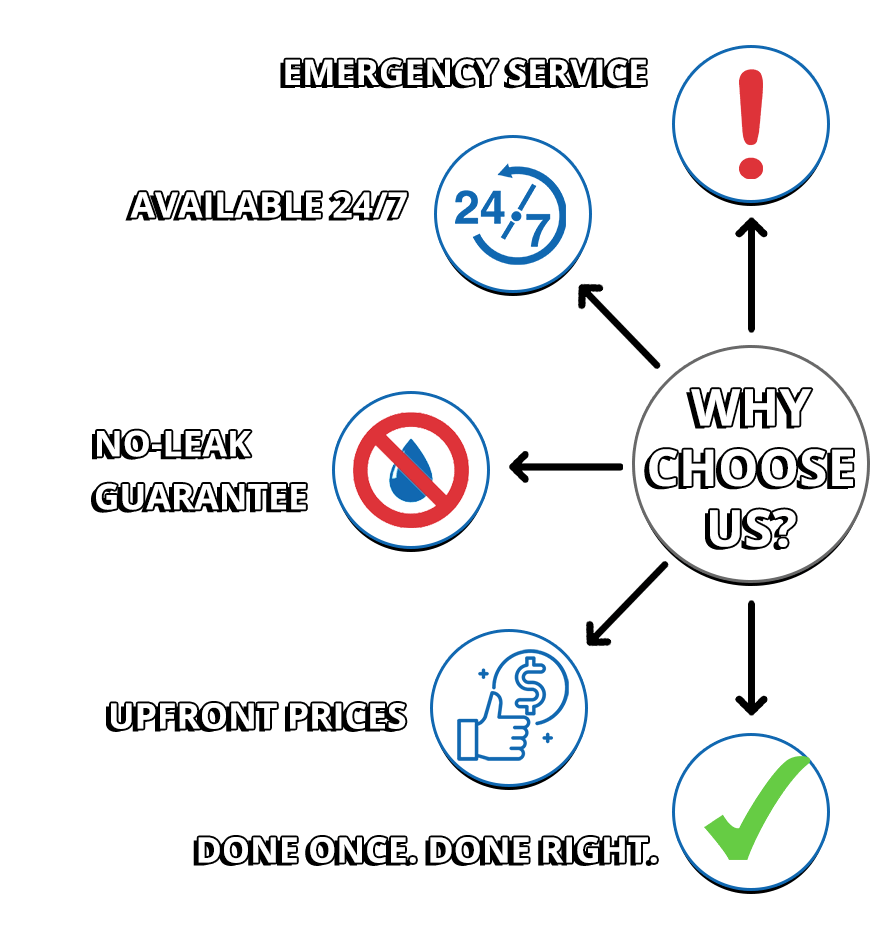 We know that there's a lot of competition and many other options for you to choose from. We know that we have to be the best plumbers for the best price to earn your business. Choose John The Plumber and we'll earn your business!
Please read some of our Google Reviews, so you can see what our customers think of us!


Rob was timely, efficient, professional, and very helpful and friendly! We had a blocked drainage pipe and Rob took the time to explain what was happening and went through every option with us. He did an excellent job rerouting and installing a new standpipe and kept us informed throughout the job. They were a bit expensive but would definitely use them again for the quality of their work. Would highly recommend you ask for Rob for any of your plumbing needs!

I don't write many reviews but this one was a definite. We had a terrible situation with our kitchen sink not draining and had a previous company come and do things wrong. Rob from John the Plummer went above and beyond as he came over and was so professional and knowledgeable. He knew exactly what to do and that was assuring. I have definitely found the company I trust moving forward and I can't say enough about Rob and how he goes above and beyond in what he does.

Amazing service from start to finish. Thank you Rob for all your hard work. Would recommend this service and company to anyone

We are very happy with the services provided. The lady who answered our call was extremely helpful and polite. We were dealing with a bit of an urgent situation and Rob was excellent! He was professional, polite and knowledgeable. He was quick to fix the issue and also took the time to explain what was wrong. Highly recommend them!

Just wanted to thank Mike again for his professionalism and great customer service while fixing my plumbing issue. Not only did he do a terrific job, he explained how to maintain my new shower faucets and left the work space very clean prior to leaving. I would highly recommend Mike.

We needed the water valve fixed, Mike came provided a quote and with in 2 days the they provided the service. Mike was professional, and extremely helpful. He did the work fast and explained everything and even answered some questions. Their office is extremly proffesional and quick to reply. I would highly recommend.

My Husband tried to fix a leaky valve on a Saturday afternoon. Sadly he failed miserably and broke a pipe. Rob from John the Plumber came within an hour and fixed the problem. Thank You for such great service not only are you knowledgeable but also polite and we have a 2 year warranty on the work. Thanks again.

Thank you Mike K. for coming out and fixing my leak so quickly. Was lovely to get a phone call to tell me you were close by, and I appreciate the face mask during the pandemic.

David and Thomas were tremendous. Very professional, courteous, informative, tidy, and efficient. My job was not easy – they were tenacious and kept a great attitude throughout it all!

Timely, efficient, helpful, professional, and very friendly! Would highly recommend, and will be referring to them for any future plumbing needs!

Michael did a fantastic job installing a vanity. Very professional, quick and a clean install. Pricing was very reasonable too! I would highly recommend him.
Thank you to all of our valued customers who have left reviews. We pay attention to your reviews, we appreciate them, and we take notes!
Your Health is Important To Us
We know that these are scary and unprecedented times. Covid-19 has changed the world!
We want you to know that we take these matters very seriously. John The Plumber takes every precaution with safety and standards.
Our plumbers are clean, they use sanitizers and proper cleaners, and they wear masks. Furthermore, we encourage honesty and transparency among our team members. We do not penalize our employees for cancelling appointments when they are experiencing symptoms.
Please note that we have cancelled appointments due to these reasons. We will always try to fit your appointment into another plumber's schedule or reschedule with your preferred plumber, but this may result in delayed appointments on rare occasions.
We apologize for the inconvenience when this happens, and we will do our best to make this up to you. Please understand that we are trying to do our part in keeping our customers and our plumbers safe and healthy.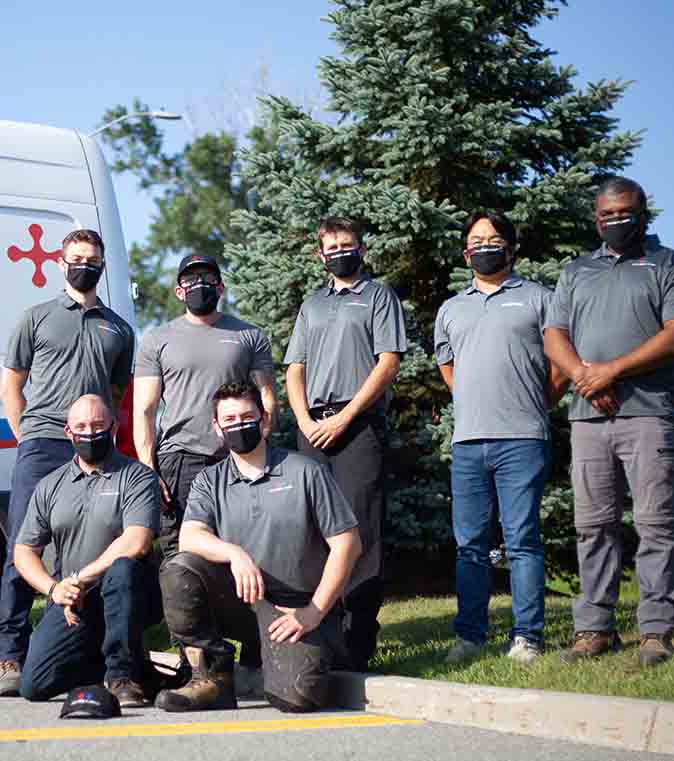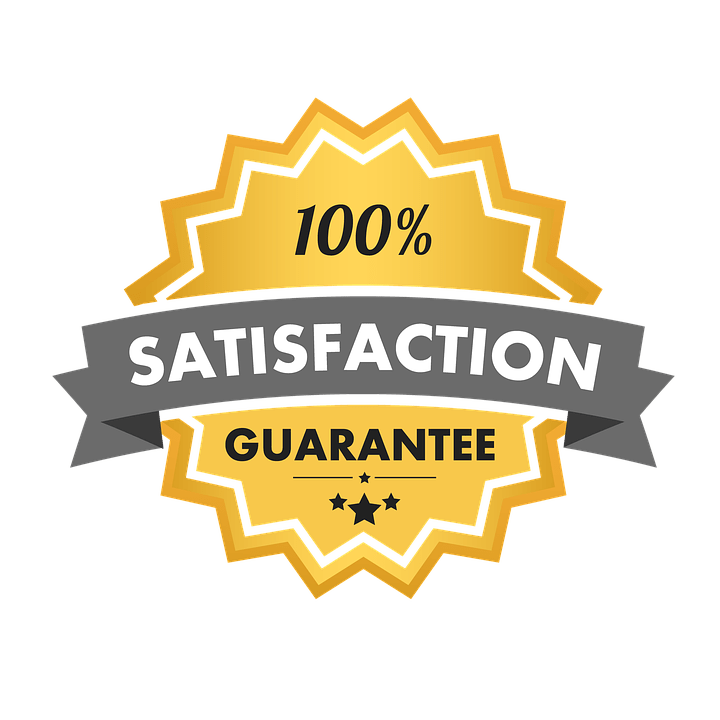 100% Satisfaction Guarantee
Our goal, at John The Plumber, is to be the best Plumbing Service Provider in Hamilton. When people need a plumber, we want to be the only company they'd ever want to call!
That's a bold goal and there's only one way to get there!
We recruit the best talent to our family, we imbue our values onto them, and we teach them to leave a positive mark!
To be fair, sometimes unforeseen events occur and things don't go to plan! When this happens, we guarantee that we will still leave you satisfied. We do everything in our power to satisfy our valued customers again and again. Choose John The Plumber, and we guarantee that we'll become a 5-Star in your eyes!
Warranty Protected
We are confident in the abilities of our trusted plumbers. They know what they're doing! We're so confident in our work, that we proudly offer the longest plumbing warranty in Hamilton! We offer a standard 2-year warranty on most plumbing services, upgraded to a 3-year warranty through our Peace of Mind Plumbing Program!
Some plumbing issues quickly become plumbing emergencies, and when they do, you'll need an Emergency Plumber. John The Plumber is available 24 hours a day, 7 days a week, so we're available in your time of need.
Common Plumbing Emergencies include:
Clogged Sinks
Clogged and Overflowing Toilets
Clogged Bathtub and Shower Drains
Leaking Faucets
Leaking Toilets
Leaking Water Heater
Leaking Washing Machine Hose
Broken Water Lines
Leaking Pipes
Burst Pipes
Frozen Pipes
No Hot Water
Sewer System Backup
Sump Pump Failure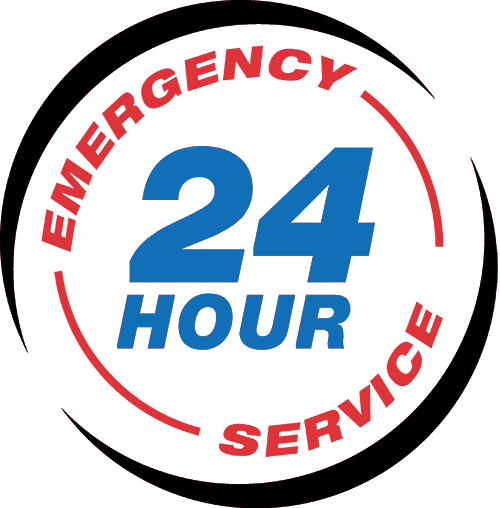 Drain Cleaning & Clogs
John The Plumber has never met a clog that he couldn't handle! Hamilton has come to know John The Plumber as the Drain Cleaning Pros.
When homeowners or business owners discover a drain clog, they need a solution fast!
John The Plumber and his drain cleaning pros are happy to oblige! Blocked toilets, clogged sinks, shower drain blockages, Don't worry! We can handle it.
In the worst-case scenario, where you need a drain repair or replacement, we're equipped for anything.
We Come Prepared
We wouldn't be an elite plumbing service provider if we didn't come prepared. When you see a John The Plumber work van, you can be sure that it's stocked with anything we could need for the job.
We don't want to waste your time! We come stocked with supplies, fixtures, tools, and at least one set of skilled hands to tackle any job! Never wait for a plumber to return from the store again!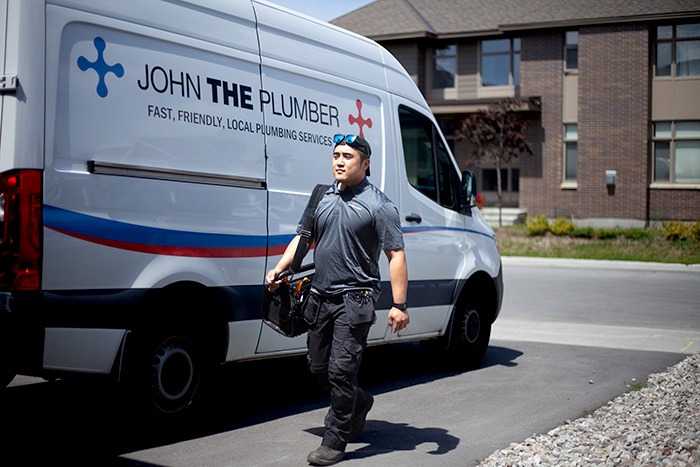 Peace of Mind Plumbing Program
John The Plumber knows that plumbing can be expensive. Many Hamilton families can't afford plumbing services from licensed plumbers. As a result, they often settle on inexperienced handymen they find online or through a friend of a friend.
Unfortunately, many plumbing emergencies are the result of mistakes made by unqualified workers. Due to the nature of plumbing, a simple mistake can have catastrophic results and wreak havoc.
We don't want this to happen to anyone, so we created the Peace of Mind Plumbing Program.
The Peace of Mind Plumbing Program is designed to make proper plumbing services affordable to homeowners and landlords. Members of the Peace of Mind Plumbing Program can enjoy enormous discounts on plumbing services, front-of-the-line booking, waived service fees, complimentary annual home inspections, complementary extended warranties, credits towards new home appliances, and much more.
Click here to find out if the Peace of Mind Plumbing Program is for you!
Hamilton Water Heater Services
No Hot Water is a nightmare! Have you ever unexpectedly taken a cold shower? How did people ever live like this?
When your Hot Water Tank or Tankless Water Heater isn't working, you're going to need a professional! John The Plumber is happy to provide Hamilton with water heater services and water heater repairs when you need them. Our experts are trained to handle On-Demand Hot Water, conventional Hot Water Tanks, Electric Water Heaters, and Point of Use Water Heaters!
If your water heater is getting old, or the repair simply isn't worth it, John The Plumber can remove your old water heater and install a new water heater! Advancements in Water Heater Technology have minimized heat-waste, which may lower your power consumption!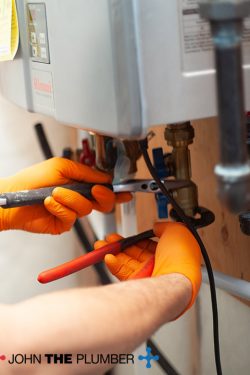 Hamilton Drain Cleaning and Repair
Hamilton is a growing city! With over 100 communities in Hamilton alone and 100 more communities in the surrounding areas, there are all ages of plumbing and drain systems. That means there are all kinds of drain problems!
When you have a clogged drain, whether it's caused by grease, tree roots, or something else, you want it fixed fast and properly. You want a drain cleaning pro!
When you want a Drain Cleaning Pro, call John The Plumber! We admit that we're stubborn! We're more stubborn than any drain blockage, and we refuse to be beaten! If need be, we always come prepared to handle a drain replacement.
Best of all, we have Emergency Plumbers available 24 hours a day, 7 days a week. You can count on us for any blocked drain!
Hamilton Sewer Cleaning Experts
Sewer System Backups are no joke! They're gross, they smell, they can damage your home, and they're a health risk! When your sewer system backs up, you need a professional and you need him fast!
John The Plumber understands the importance of fast action with sewers, and how unbearable a sewer backup can be. Let one of our experienced Hamilton Plumbers take care of this disaster for you. We can clean out, repair, and replace all sewers. These are important matters, and we'll be there when you need us.
We Protect Hamilton Homes
From Dundas, or Valley Town as we know it, to Stony Creek and beyond, John The Plumber has made a name in plumbing repairs and protection! Our knowledgeable experts know the homes. They know how they were built, what corners may have been cut, and how they can offer cost-effective solutions that are superior to the competition's expensive recommendations.
Hamilton residents have come to know John The Plumber for fast and reliable plumbing repairs and drain cleaning, and they're quickly learning that we have much more to offer!
Find out how we can protect your home with Annual Plumbing Inspections, Sump Pump Replacements and Sump Pump Repairs, Battery Backup Sump Pumps, Backwater Valves, and more!
With our new Peace of Mind Plumbing Program, Residential Plumbing Services and Protection has never been so affordable!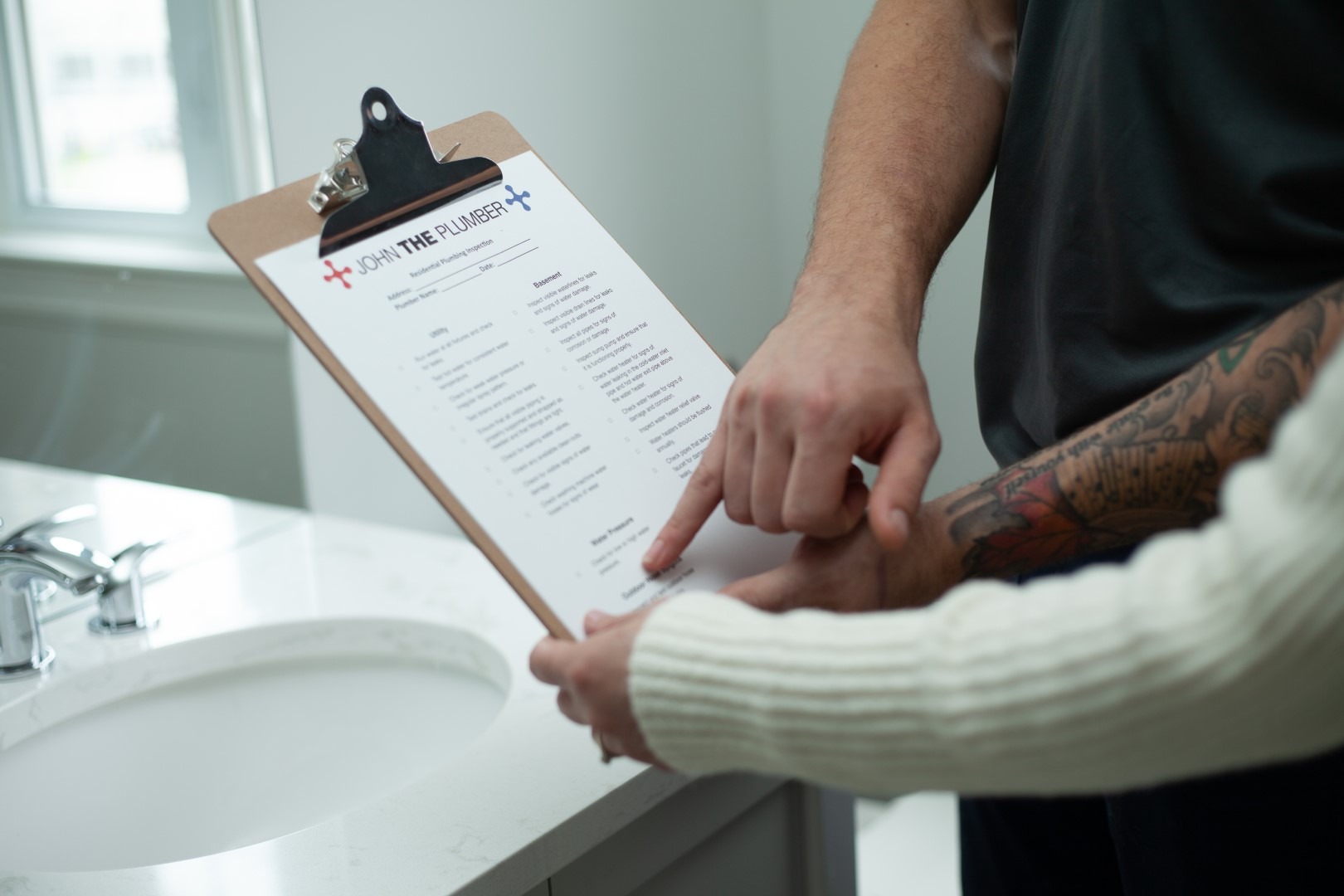 Important Considerations When Hiring A Plumber
Choosing a good contractor can be difficult! With so many options, how can you be sure that you're making the right choice?
Here are some tips on hiring a Plumber:
Choose Licensed Plumbers.
Confirm that your plumbers are insured with proof of insurance.
Ask about Guarantees and Warranties!
Find out how long the plumber has been plumbing!
Read Reviews and Testimonials!
John The Plumber has been offering plumbing services for 15 years! We're not going anywhere! If we offer you a warranty, you can be around to honor it.
We hire licensed red-seal plumbers and we insure them! In the unlikely event that something goes wrong, you're protected!
With countless 5-star reviews on numerous platforms, you can be confident that we will honor our word. Unhappy customers are often quick to complain, but it takes a special experience to earn 5-Star reviews. We are proud of our long list of 5-star reviews and we'll do every legitimate thing that we can do to keep growing that list!