The Brockville plumbing crew at John The Plumber offers the best plumbing services you can shake a wrench at. Experienced, professional, friendly plumbers in Brockville can be hard to find, especially when you happen to need them. Having been full-time plumbers since 2006, we have the thousands of hours in the field to provide the best residential plumbing and commercial plumbing services in Brockville and across Ontario.
Trust John The Plumber to deal with all of your plumbing concerns. Whether you need a drain cleared, a water heater installed, or a sump pump repaired, we have all the necessary tools, expertise, and gung-ho work ethic to get it done right the first time and make it look easy.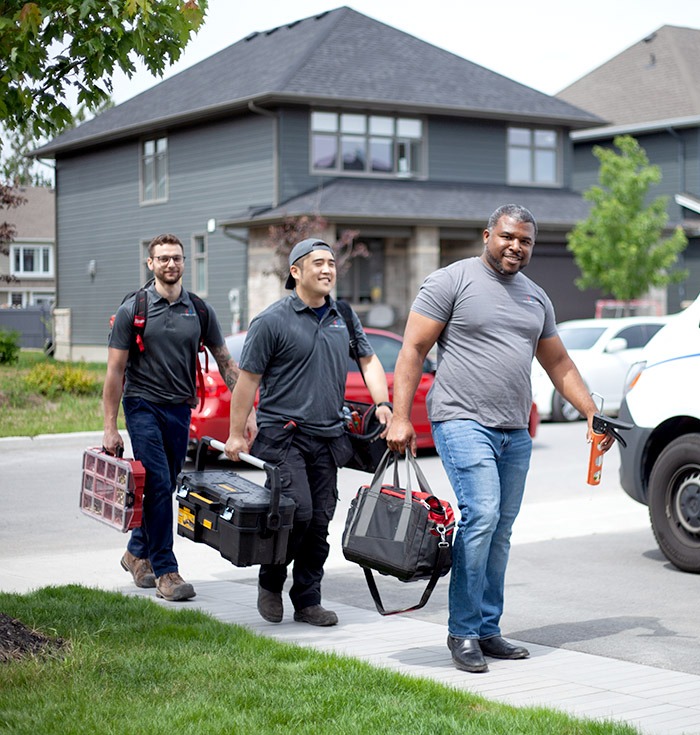 BROCKVILLE PLUMBING SERVICES
Our Brockville plumbers pride themselves on their quality workmanship, as well as their commitment to provide the best customer service. John The Plumber Brockville providing quality plumbing services to Brockville residents.
Our team of Brockville plumbers are equipped with all the leading plumbing and drain equipment. This includes drain jetters and sewer cameras. If you've accidentally poured too much grease into a drain, or your underground plumbing has roots growing in them, our team of plumbers is the best in town. Give us a try today and never search for another plumbing company again. John The Plumber Brockville, the best plumbing company in town.


As a small ownership landlord, I do a lot of my own repairs on my property to keep my business profitable. But, I do from time to time, come up against issues that are out of my depth, especially in the realm of plumbing. When that happens I have to bring in an expert. John the Plumber has become my go to expert for plumbing issues. I have used them on several occasions now, and I have found that the plumber, David, that has solved my issues to be very capable. He was able to diagnose my problems and solve them quickly, and at an extremely reasonable cost. The combination of professionalism, knowledge, speedy service, and value are, in my opinion, unmatched. I highly recommend this company for all your plumbing needs.

David was very quick, friendly and explained everything to us. Very helpful, resolved our issue!

David worked very hard to unblock our drain despite our old, unusual plumbing setup and was great at explaining to us what was going on. Fixed the blockage in about an hour. Would highly recommend, thanks!
Save Some Money: Everyone always wants to save some money, especially when it comes to plumbing in your Brockville home. Two of the best things to remember is prevention, prevention, prevention and don't wait for something to break before you fix it. Small leaks in your home should never be left alone for very long and should be fixed as soon as possible. Leaks do not get better with time, they get worse and can damage your ceiling, floors and walls, which will end up costing much more than it would have at first.
Contact John The Plumber Brockville for any and all your plumbing needs.
Peace of Mind – Customer Loyalty
John The Plumber is proud to have the best warranty on plumbing services in town. We want our customers to know that they can always count on us, no matter what. But for those of you who want peace of mind relating to future plumbing issues, John The Plumber has you covered. John The Plumber now offers customers an opportunity for long-term peace of mind.
John The Plumber wants to make plumbing services affordable. We believe that excellent plumbing services should be affordable to everyone, so we developed the Peace Of Mind plumbing program. Don't be shy to ask our plumbers about it! We offer a service that guarantees front-of-line bookings at ridiculously affordable rates – even for emergencies! On top of that, you'll receive annual plumbing inspections to find problems before they happen. Combine that with peace-of-mind pricing, and you can rest assured that your home plumbing system is well-maintained, protected, and far more sellable – all at an incredibly affordable price.
John The Plumber wants to help. Help us help you! Find out more about our Peace Of Mind Plumbing Program and sign up here.