If you can visualize it, we can help your dreams come true. At John The Plumber, we pride ourselves on meeting every clients needs when it comes to plumbing bathrooms. Trust is not learned, it's earned ! We believe in open communication as a key to achieving your desired result and when you hand over your project to John The Plumber, you can rest assured that we will not only deliver superior and professional workmanship, we will ensure that we work to meet your scheduling and budgetary needs.
Adding a bathroom to your home is always a possibility. A lot of people don't realize how easy installing a new bathroom can be. If you use a good Ottawa general contractor like Gordmay Construction, and an excellent group of sub-trades like our Ottawa plumbers, anything you can dream is possible. I good general contractor takes most of the work out of a bathroom renovation for you.
Give us a call today to find out more about our bathroom plumbing services.
The best bathroom contractors Ottawa has to offer work for Gordmay Construction. These guys are who I refer on my jobs, and they are very oraganized. Give them a try.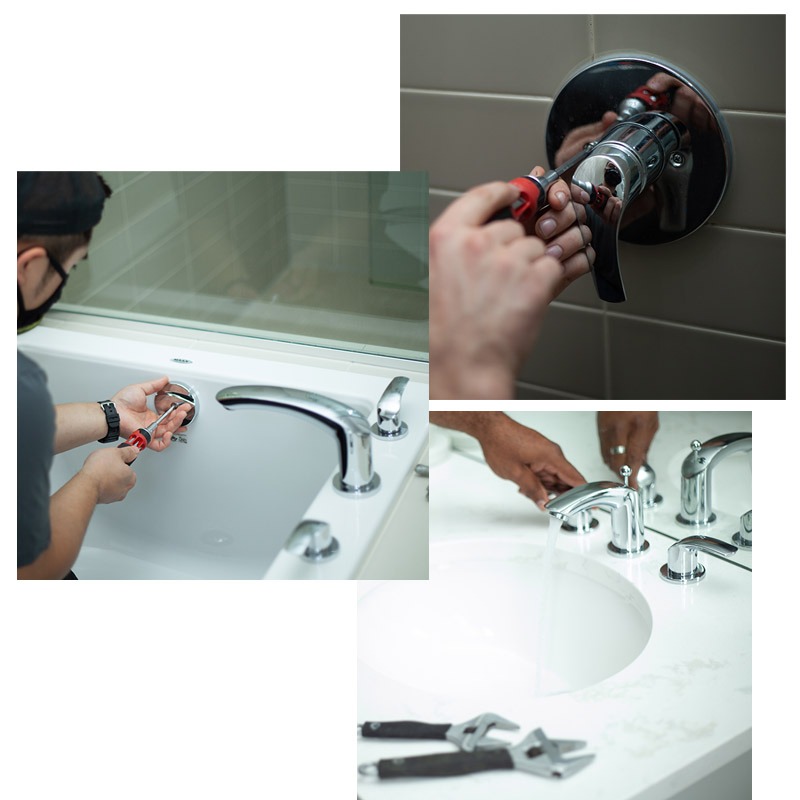 I wasn't expecting to have to fix my toilet right after moving into my new place. Luckily, John The Plumber was on hand to guide me through the process with their friendly, professional, efficient service. Thomas was amazing from the get-go. Not only was he quick, he was polite, and managed to deal with whatever challenges my bathroom posed head-on. I highly recommend using John the Plumber for your emergency and/or renovation needs!

I had John the plumber at my house to install several vanities and a basement bathroom (3 pieces). Two plumbers came to do the work and part of the job involved breaking concrete to adjust drain locations from the builder rough in. I cant say enough about the work! Im very happy with it and will definitively recommend John the Plumber. The plumbers are very professional and the cost was very reasonable. Thank you John the Plumber!

Our boys flushed and object down the toilet and within a couple of hours Thomas from John the Plumber was had our place and and the object out and everything back to working order. Fast, friendly service. Highly recommended.