Valve Replacement
Your home plumbing system likely uses several kinds of valves. There are mixing valves, check valves, shutoff valves, and more. When a fixture breaks, you need to rush to the water shut off and cut the water supply fast! You may need a valve replacement.
You can often find Water Shutoff Valves near toilets, under sinks, near baths and showers, and every home should have a main water shut-off valve.
These devices are great at keeping your home dry in emergencies and allowing you to control water pressure. However, like all valves, water shutoff valves get worn down. After enough use, your valves will deteriorate and begin to leak.
When this happens, call John The Plumber.
We can quickly replace your water valves and help keep your home leak-free!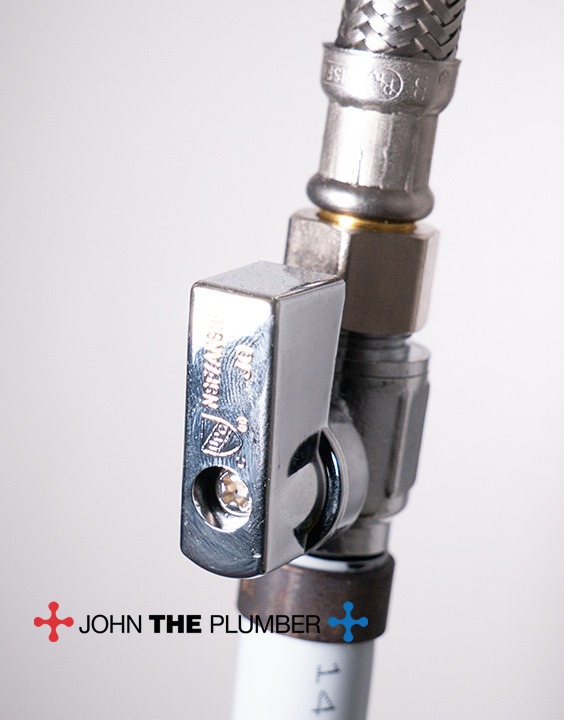 I called John The Plumber for an issue with our basement faucet. David A. came in the next day right on time, replaced the faucet and installed shut off valve all in less than an hour. He's as efficient and professional as they come!

So glad I went with you guys! A wonderful plumber was in my home within 48h of me inquiring about a mixing valve issue. He fixed it very quickly and was incredibly amazing, to boot!

Ryley came to fix the shut-off valve for my outdoor water supply. Did a great job! I was very pleased with the work done. Would recommend.

John the Plumber sent David and his assistant to replace an outdoor faucet. They arrived when they said they would and did the job quickly and efficiently. They have also given me peace of mind by adding a new ball style main shut-off valve. I would recommend them highly. Not only did David do a good job, he was funny too.