Central Ottawa • Ottawa West • Alta Vista • Barrhaven • ByWard Market • Carlington • Centretown • Cumberland • Findlay Creek • Gloucester • Greely • Hintonburg • Kanata • Lower Town • Manotick • Mooney's Bay • Nepean • New Edinburgh • Old Ottawa South • Orleans • Riverside South • Rockliffe Park • Sandy Hill • Somerset • South Keys • Stittsville • The Glebe • Vanier • Westboro
John The Plumber is proud to serve the Nation's Capital. We've been serving the Ottawa region for 15 years! From Stittsville to Orleans, and beyond, we're the Local Plumbers you can count on. Here's to another 15 years, Ottawa! Thank you for choosing John The Plumber! We love and appreciate you!
With our new Peace of Mind Plumbing Program, plumbing services done right have never been so affordable!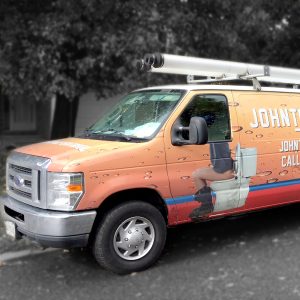 Why Choose John The Plumber?
Your home is your most important asset. You care about it. You value it. You want to take care of it.
John The Plumber does, too!
When a plumbing system fails, homeowners are vulnerable. They need the problem fixed now! Many homeowners have horror stories about plumbers and other service providers who have taken advantage of them in their time of need.
That's not what John The Plumber is about!
Since 2006, John The Plumber has taken good care of Ottawa residents. We're in the business of building relationships. We want to be your plumber for life. Once you choose John, you'll call him forever on!
With John The Plumber, you can count on a licensed plumber who knows what he's doing. He'll educate you about the problem, the causes, the best solution, and all of the alternatives. You're in the driver's seat with John The Plumber, and we'll help you make an informed decision.
Our dedication to quality work, integrity, honesty, and transparency is something special that is rare in today's climate. We'd love it if you read through some of our hundreds of reviews, and saw what our customers have to say.
Let us become a 5-star in your eyes! Call an Ottawa Plumber you can trust. Call John The Plumber!
Local and Licensed Plumbing Experts
100% Customer Satisfaction
24-7 Emergency Plumbing Services
No-Leak Guarantee backed by Ottawa's Best Plumbing Warranty
Efficient and Affordable
Honest Billing with No Surprises
On-Time Arrival
We fix the other guy's mistakes
Riley arrived exactly when scheduled. He wore a mask and was friendly. He removed my toilet, cleaned around it, and installed a new one. The water shut-off valve wasn't working, so he swapped it out as well. I didn't know that it would be needed, but he came prepared with a valve and finished the job in less than an hour. Afterward he removed my old toilet so I wouldn't have to, which I hadn't expected but was pleased with. I was very satisfied with the service and Riley was very nice and efficient. 10/10 would recommend. I'll use John the plumber again in the future.
I had a major blockage in my toilet, Ryley came in and repaired the toilet quickly and efficiently. Overall I had great service, he was very friendly and professional. I would definitely use this company again.
Job was done in less than an hour greatly removing my stress. Needed a pipe and valve replaced in a tight location. David was very helpful in suggesting what he could do and getting the job done quickly.
For both the estimate and the actual repairs, Brent was very professional and the work well completed. As I have just purchased the home, I had a lot of questions about plumbing in general as well as needing repairs to both a toilet and a sink. He was able to answer my questions and do a good job on the repairs. I would certainly recommend Brent. I also found that the "John the Plumber" quoting system and their telephone service to be good as well.
David replaced our water heater professionally and in a very short time. Before he left the job he checked everything and made sure the heat setting was correct. He knows what he is doing and on top of it he is a very pleasant person. In case we have another plumbing issues we would use John The Plumber again and asking for David.
Excellent work. They were able to get here shortly after I called them to work on our plugged drain in our older home. David was our plumber and he provided great advice, completed the necessary work quickly and did an excellent job. We were very pleased to have him in our house, he wore a mask and was very polite.
I selected John The Plumber based on their reviews and it was a good decision! I needed to replace an old washer, install new one and install a drain to the main pipe (didn't like it draining into the sink). David and Shane were very skilled, efficient and professional and also highlighted a few things to watch for in the future (based on the current house plumbing). Very happy with the service. Recommend 100%! Will use in the future again.
Great service, and great prices. David described what needed to be done and how much it would cost in advance. Thank you! Would definitely use again, and recommend.
I called in panic unable to fully remove my old kitchen faucet., (and stuck without water supply to the whole house). Brent was there within 30 minutes of my call, was able to cut apart my old decrepit faucet, and even install my new faucet all within an hour. Just in time for baby's bedtime bath. The installation is flawless and I am now enjoying my new faucet as well as having water to the whole house again. Happy day!
David helped us replacing a seized cleanout on a pipe. I thought the job might be more involved than it was, and take longer, but it was done in about 20 minutes. Highly recommend these folks.
Was told they would come between 5 and 8pm; Brent showed up right on time near 5. The pipe under the sink in the kitchen was leaking badly, but assured me it is easy to fix and it was a normal issue. Fixed it in no time, and did not even cause a mess. Fantastic employee, fantastic service, fantastic company. Highly recommended.
BEST WARRANTY & 24/7 EMERGENCY SERVICES
John THE Plumber offers the best warranty out there with a 2 year standard warranty, and options up to three years should you require .The Company won Faces Magazine Best Plumbing Company for 2017 and has placed as a runner up for every other year the contest has been ran. We have expanded our services and are now able to service your home for all your HVAC needs. Your hot water tank and your home's heat source are things you do not want to be without once Ottawa winter hits (and we all know it hit us hard here in the valley!) – give us a call and we'll send one of our licensed technicians to you right away.
Take a look around, you will not find a better warranty anywhere, and we can offer you a year's worth of financing on new installations. For tips, tricks and general plumbing information, check out our Blog site – Our Ottawa Plumbers are pleased to share knowledge and tips from DIY plumbing to how to check for issues before big problems occur, and how to prepare for the change in seasons. We like to do this in an effort to teach preventative measures and easy fixes that could save you a bundle of money and a ton of stress. We encourage you to read on below to get a feel of everything we have to offer!
When home or business owners discover a clogged drain within their property, it's important that professional repair solutions are easily accessible so they are able to react promptly. Years of experience repairing all types of clogs and drain issues positions John's Company as one of Ottawa's leading drain repair and cleaning services. Our licensed experts can be called upon on short notice to respond to a range of issues. We are skilled in quickly diagnosing situations such as where a blockage within your drainage system is located, or where the piping is backing up underneath your home due to the area being frozen. Not only does our level of expertise minimize the working time on a client's property, further damage is halted at a faster rate which is safer for your family home and more cost-efficient.
Here at John THE Plumber we more than recognize how a clogged drain in the home could be indicative of a much larger structural problem, or how little time it takes before frozen and/or broken pipes can become a home safety issue – and we're here to help.
Our Vans Have It All
John THE Plumber's professional service team is fully up to date on the latest drain chemicals/cleaning agents; we are in a constant state of learning. Our vans are fully stocked with top of the line innovative tools to assess, locate and repair drain issues professionally, and we are also able to clean your pipes with a powerful hydro jet if needed – you will not need to look for further work from other companies where your plumbing is concerned. While we are there working we are pleased to teach you small, easy and affordable tips for your home or business that might help you avoid further problems down the road.
Peace of Mind – Customer Loyalty
John The Plumber is proud to have the best warranty on plumbing services in town. We want our customers to know that they can always count on us, no matter what. But for those of you who want peace of mind relating to future plumbing issues, John The Plumber has you covered. John The Plumber now offers customers an opportunity for long-term peace of mind.
John The Plumber wants to make plumbing services affordable. We believe that excellent plumbing services should be affordable to everyone, so we developed the Peace Of Mind plumbing program. Don't be shy to ask our plumbers about it! We offer a service that guarantees front-of-line bookings at ridiculously affordable rates – even for emergencies! On top of that, you'll receive annual plumbing inspections to find problems before they happen. Combine that with peace-of-mind pricing, and you can rest assured that your home plumbing system is well-maintained, protected, and far more sellable – all at an incredibly affordable price.
John The Plumber wants to help. Help us help you! Find out more about our Peace Of Mind Plumbing Program and sign up here.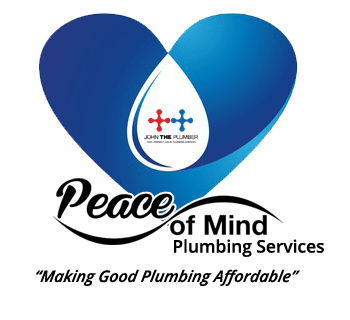 HVAC SERVICES & HOT WATER HEATERS
Of course hot water is something that we use all year long, but during the colder months more hot water tends to be utilized. The most popular type of water heating system for homeowners to date is still the conventional water heater.  John The Plumber Ottawa now offers HVAC services, including the installation of water heaters. We thought we should provide you with some basic info on how they work as well as a few quick tips on selecting the correct model for your home, choosing a good contractor and energy saving ideas.
How a Water Heater Works
Conventional storage water heater fuel sources include electricity, propane, natural gas and fuel oil. What happens is the water heater releases hot water from the top of the tank when you turn on your hot water tap and the water pours out. Simultaneously, cold water enters the bottom of the tank, replacing the used hot water you just used; this cycle keeps the tank full at all times.
When selecting your water heater you may find a lower priced storage water heater and believe it is a good buy, but proceed with caution: they also may be the most expensive to maintain and operate.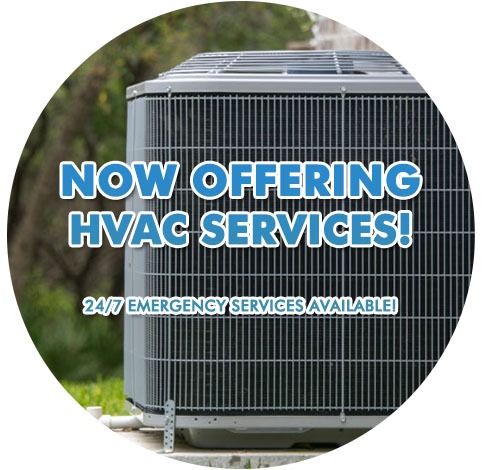 Three Questions To Ask Yourself Before Committing to a New Water Heater
What is the fuel type and IS that fuel type readily available where I live?
How energy efficient is it overall?
What size is it? ( bigger does not always mean better)
Installing your water heater properly will optimize its energy efficiency; for this reason alone it is best that you hire a qualified heating and plumbing contractor to install your storage water heater. John THE Plumber is more than capable of handling important factors such as code requirements, safety issues, fuel types and general climate factors.
When Selecting a Contractor, Ask For The Following:
Request cost estimates in writing
Ask the company about their awareness of local building codes and if they will request permits
Ask for references (anyone that does reputable work is more than happy to provide them!)
Energy can be wasted even when a hot water tap isn't running due to the fact water is constantly heated in the tank. This is called standby heat loss. After your water heater is properly installed and maintained, we encourage you to practice the following additional energy saving strategies to help lower your water heating bills.
Fix Leaks Immediately
Purchase energy-efficient washing machines and dishwashers
Install your taps and shower heads with 'low- flow' fixtures
Did you know that one toilet running for a month can triple your water bill? The same idea can be applied to hot water and energy conservation; if you try these tips, you'll be surprised how much you can save!
PREVENTION & SAFETY STANDARDS
The 'Backflow Prevention Program' was developed and implemented in many municipalities of Ontario to protect your drinking water quality by ensuring appropriate backflow prevention devices were installed and then inspected, and Ottawa was definitely included. How it works is the device prevents contaminated water from flowing back into your city's public water system. This program has not affected an enormous amount of people's single homes as most already had this type of device in place however, it has already enforced the program in approximately 15,000 commercial, institutional and multi – residential properties such as apartments, hotels, hospitals, automotive and manufacturing facilities etc.
This program comes with very strict water safety standards and guidelines; all checks and balances must be in compliance with the Community Supported Agriculture (CSA). Property owners began being notified in 2018, and were advised of compliance laws and the corresponding timelines they would be afforded to become compliant and ready for inspection. This is currently ongoing across Ontario.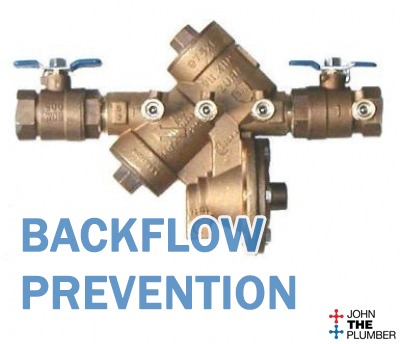 More Information About Backflow Prevention
Once compliance has been achieved, water testing is done randomly and will continue on an ongoing basis to monitor whether any severity ratings of moderate or high water contamination is present. Site surveys are also requested every five years and backflow device testing is done annually. A surveyor from The Ontario Water Works Association (OWWA) is required to carry out site surveys and install these devices.
Weather is always a factor where plumbing is concerned, and Canadian temperatures fluctuate from one extreme temperature to the other. In regions such as Ottawa that are subjected to heavy rainfall and flash floods, all property owners should inspect their plumbing. It's not just to be in compliance or to save money, it's a matter of health. The absence of backflow devices has the potential for contaminated water to be in your drinking supply which can call on a number of illnesses that could be avoided. If your property has incurred an amount of water damage, mold can be present, also a threat to your family's health if not taken care of.
If you are unsure whether your home or commercial property is in compliance with these water safety prevention laws, or are concerned you already may have a health safety issue developing call John THE Plumber Ottawa – one of our plumbers will be over to advise you ASAP!
Our Ottawa Plumbers pride themselves on quality workmanship, as well as a commitment to customer service. We truly do carry every necessary tool and work quickly and efficiently. We will not take up any more of your time than absolutely necessary to resolve whatever your situation may be.
Don't trust any Ol' John to be your plumber; John THE Plumber Ottawa is who you want looking after your residential and commercial plumbing needs!
OTTAWA: STAND BY EMERGENCY PLUMBERS 24/7 AVAILABLE
Central Ottawa • Ottawa West • Alta Vista • Barrhaven • ByWard Market • Carlington • Centretown • Cumberland • Findlay Creek • Gloucester • Greely • Hintonburg • Kanata • Lower Town • Manotick • Mooney's Bay • Nepean • New Edinburgh • Old Ottawa South • Orleans • Riverside South • Rockliffe Park • Sandy Hill • Somerset • South Keys • Stittsville • The Glebe • Vanier • Westboro