Pre-Sale Home Plumbing Inspections
Ottawa's Best Plumbing Inspections, Protection, and Maintenance
Most homes in Ottawa were built before the year 2000. That means that most home plumbing systems in Ottawa are over 20 years old, and many of them are far older. But even new homes can come with problems. So how can you have confidence that your toilets are going to flush properly and your taps will pour refreshing water on moving day? Call John The Plumber for a Pre-Sale Home Plumbing Inspection!
A Pre-Sale Home Plumbing Inspection will offer you peace of mind and possibly give you negotiation power. We'll perform a deep inspection on your drains and sewers, waterlines, water heater, drain vents, bathroom plumbing fixtures, kitchen plumbing fixtures, basement plumbing system, HVAC system, and more!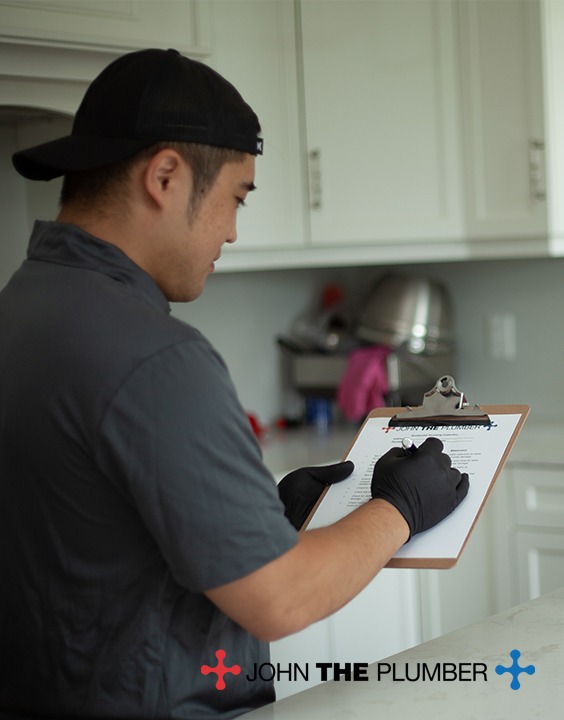 Every day, unknowing buyers are excited to move into their new homes but are quickly disappointed when plumbing issues present themselves. I remember when I was younger, one of my movers clogged the toilet and was too embarrassed to tell me. Then I found the mess later, and I shared the embarrassment. I could have prevented this by having a home plumbing inspection performed, and having the seller service the plumbing system before I moved in!
Drain and Sewer Inspection
Our plumber will perform a thorough walkaround inspecting all visible pipes in your bathrooms, kitchen, under sinks, and basement. We'll be looking for visible signs of damage, including leaks, cracks, and sagging pipes. We'll assess your drain and sewer system to ensure that you don't immediately require any drain and sewer cleaning or repair.
If needed, we'll use a Sewer and Drain Pipe Camera to inspect your plumbing system from the inside, looking out for early signs of plumbing issues.
What Does a Plumbing Camera Inspection Reveal?
Waterline Condition Assessment
Our plumber will follow your waterlines and check for any visible signs of current or upcoming trouble. We want to make sure that you're not going to need a water line repair any time soon. Some common issues we find are corroded pipes and fittings, cracks and breaks, and whether or not your waterline system is properly supported and secure. We'll also check that the materials are up to code and up to date, and confirm that the piping material, joints, and connections are approved for the water distribution system. Furthermore, we'll run the faucets and check for adequate water pressure and proper noise level.
Water Heater Inspection
It's important to inspect your water heater once a year, or more. Proper maintenance can increase the lifespan of your water heater by five years, which in some cases doubles the water heater life. Water heater maintenance is far less expensive than water heater repair, after all.
Our water heater experts will first check the supply of hot water from a faucet. We're looking to see how efficiently the water gets hot, the consistency of the heat, and for unexpected drops in the flow of the hot water.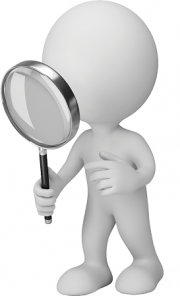 Next, we'll move onto the hot water itself. Our technician will check for appropriate water temperature, the temperature of the water heater unit, and for indications of heat damage around the base of the water heater. Malfunctioning water heaters and hot water tanks set to inappropriate temperatures are burn hazards and can be very dangerous. Scorch marks may be a symptom of your water heater back drafting, which could lead to carbon monoxide in your home.
While checking the heat settings and for scorches, our plumber will listen for unusual sounds. A noisy and bubbly-sounding water heater can indicate that your water heater requires a flush. Flushing your water heater once a year is good practice, and can drastically increase the lifespan of your system.
Following all this, we'll check for proper draining, ventilation, relief valves, and safety. We want to ensure that your water heater is in good working order and poses no threat to you, your family, or your home.
Bathroom Plumbing Inspection
Bathrooms get used by you, your family members, and your guests. We want to make sure that everything is in good order in the bathroom before you buy the home because bathrooms experience more plumbing issues than anywhere else.
Our Bathroom Plumbing Inspection Checklist includes:
Kitchen Plumbing Inspection
Our kitchen plumbing inspection is mostly the same as our bathroom plumbing inspection, but we also check shutoff valves and waterlines that we can access.
Basement Plumbing Inspection
During our basement plumbing inspection, we'll take a look at your main water line, the visible drain and water supply lines, your sump pump, basement drains, any basement bathroom or rough-in, your laundry sink, your backwater valve, along with your water heater and furnace.
Outdoor Plumbing Inspection
Our licensed plumber will inspect the outdoor faucets or frost-free hose bibs for leaks, cracks, or damage, as well as check for signs of flooding in your lawn.
HVAC Inspection
A representative will inspect the vents and airflow and test the furnace and air conditioning. We will confirm that both hot and cool air carries through the vents and that equipment is operational.
How Much Does A Home Inspection Cost?
A typical Pre-Sale Home Plumbing Inspection from a licensed plumber starts at $179. This includes a complete plumbing inspection on all visible and accessible pipes. While we're already there, John The Plumber can offer discounts on our Plumbing Camera Inspection.
Plumbing Camera Inspections take far more time than a standard Pre-Sale Home Inspection, so they can't be included in the standard price. But with the discount, it's an unbeatable price. Learn More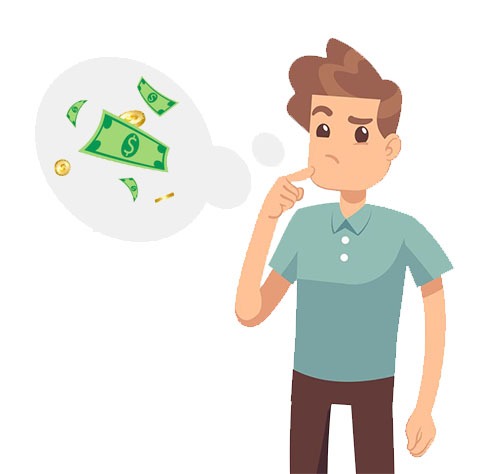 John The Plumber Wants To Save You Money!
John The Plumber recently launched a customer loyalty plan, called The Peace-of-Mind Plumbing Program. This plumbing program offers our customers heavy discounts on all plumbing services that we offer, while also including front-of-the-line booking, waived service fees, free annual inspections, huge credits on many home appliances. This program is one of a kind and very beneficial for anyone who owns their home (including landlords). Click here to find out more about the Peace of Mind Plumbing Program.