Camera Inspection For Plumbing
Drain and Sewer Camera Inspection – Non-Destructive Testing
Plumbers don't have X-Ray vision.
When it comes to finding issues with your plumbing system, like the location of a drain clog, walls, cabinets, ceilings, and floors often get in the way.
To minimize the necessary damage to your home for plumbing repairs, John The Plumber uses plumbing inspection cameras to precisely locate the problem so that we can fix it in the least invasive way possible!
If you need a camera inspection for your plumbing, call John The Plumber today!
We're the drain experts near you, and we're always happy to help.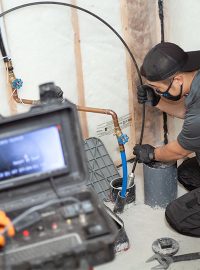 Why Use John The Plumber
John The Plumber provides a fantastic customer experience every time.
We employ a respectable team of highly skilled plumbing technicians so that we can accommodate your busy schedule as quickly as possible, often squeezing you in at a moment's notice.
Our dedication to a fantastic customer experience and convenience has helped to build a reputation for excellence.
But that's only a part of what makes John The Plumber the plumbers near you that you can count on.
When you choose John The Plumber, you're choosing:

Good service. Called them 8pm , wasn't able to come same night but called first thing in the morning to ask if we still need their help. Job was agreed on total work rather then hours worked. He used camera to see blockages but couldn't see much , used his electrical snake line to unclog the main line. Uninstall and install the toilet back before and after Total paid $400 Pleasant person to deal with Will surely use again if needed
If you're experiencing issues with your drains or sewers, call John The Plumber today!
Plumbing Camera Inspection FAQs
What is a Plumbing Camera Inspection?
A plumbing camera inspection is an inspection of your drains or sewers using a specially designed camera to inspect your pipes from the inside.
The process allows a plumber to learn the cause and location of your plumbing problems when they're hidden behind walls or buried underground without causing unnecessary damage, such as digging up your lawn.
It's a cost-effective solution that can save homeowners time, money, and frustration.
What's the Plumbing Camera Inspection Process?
When a plumbing camera inspection is required for your drains or sewers, a licensed John The Plumber technician will prepare the specially designed plumbing camera.
The camera will then be inserted into your drain or sewer line, connected to a long flexible cable.
Then the camera will send a live video feed to a TV monitor, showing the location and cause of your plumbing issue.
The camera is equipped with a transmitter allowing the plumber to precisely locate the problem.
The plumber will use the information to make a decision and solve your problems.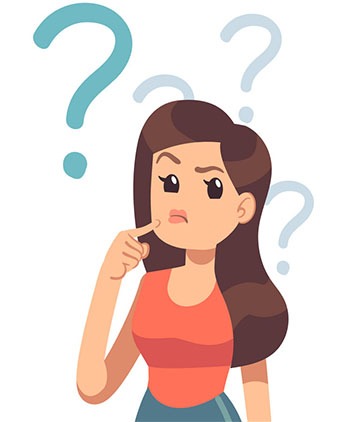 What kind of equipment is used?
Due to the nature of plumbing, drain and sewer inspection, cameras must be waterproof, flexible, and durable.
These waterproof cameras are connected to a spooled cable so that the camera can be inserted deep into your home plumbing system.
The end of the cable is connected to a display screen so that a plumber can see an HD live feed of your plumbing system to locate the cause of your plumbing issue.
Why do a plumbing video inspection?
Some drain and sewer issues are hidden out of sight.
Using a plumbing inspection camera, a licensed plumber can learn the cause and location of your plumbing issue without having to cause unnecessary damage to your home or property.
Plumbing video inspections eliminate the need to guess what or where the problem is while saving homeowners time and money.
What can a plumbing video inspection show us?
And many other drain and sewer problems.
Situations that call for Plumbing Camera Inspections
If you're having issues with your drains or sewers, calling a licensed plumber is always a smart move.
A licensed plumber can often identify and solve problems quickly. But if a plumbing camera inspection is required, your plumbing technician will know.
Some common signs that a plumbing camera inspection may be in order:
Waste and Sewage backing up out of drains and toilets
Sewage Odors
Several Clogged Drains
Slow Drains
Our Other Services Include