Water Heater Installation and Repair
Ottawa Water Heater Services
Water Heater | John The Plumber
They say that starting the day with a cold shower is a great way to wake up. This may be true if that's what you choose, but waking up to find that your hot water isn't hot usually means that your hot water tank or tankless water heater isn't working. Whether your water heater is cold or your hot water tank is leaking, John The Plumber can help.
Our licensed plumbers are Water Heater experts. We understand the necessity of hot water, and we want to help immediately.
Call John The Plumber or book an appointment online today.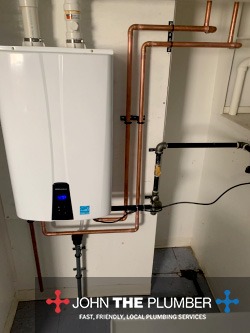 Water Heater Types
In Canada, the most common water heater is a conventional Hot Water Tank, but that's not the only kind that you'll find! Tankless Water Heaters are growing in popularity, as they offer a variety of interesting benefits. On top of that, water heaters can often be found powered by electricity, natural gas, or propane.
Hot Water Tanks
Hot water tanks are the most common type of water heater. Water is heated and stored in this unit so that hot water is available when you need it. Due to heat escape, hot water tanks are not the most efficient water heaters, but they are very affordable. Many people rent their hot water heaters. Click here to find out why it's better to own a water heater instead of rent.
Hot Water Tank Size?
Different households have different hot water requirements. These hot water needs are based on usage. Some things to consider are how many people live in the home, how many bathrooms are in the home, and how many appliances use water.
A family of 3 to 4 people should purchase a water heater that has between a 50-60 gallon capacity. For more details, look at the graph below.
| | 1 Bedroom | 2 Bedroom | 3 Bedroom | 4 Bedroom | 5 Bedroom |
| --- | --- | --- | --- | --- | --- |
| 1 Bathroom | 20 Gallon | 30 Gallon | 40 Gallon | | |
| 2 Bathroom | 40 Gallon | 50 Gallon | 50 Gallon | 50 Gallon | 60 Gallon |
| 3+ Bathroom | | | 50 Gallon | 60 Gallon | 60 Gallon |
Hot Water Tank Maintenance and Repair
Good maintenance on a water heater can increase the lifespan of the heater. You should be able to get 8-12 years out of your hot water tank if you drain the tank annually, check the valves, and have an annual checkup from a licensed plumber.
John The Plumber can help with maintenance to help prevent a water heater breakdown. We'll inspect the valves, replace as needed, and check the other components for signs of trouble.
If you don't have hot water and need a water heater repair, our qualified technicians can help with that too! We are qualified to work with every type and make of water heater.
If you haven't had your water heater inspected in years and you have failed to maintain it, call John The Plumber! We'll be happy to inspect it and repair any water heater components that are required.
Hot Water Tank Replacement
Hot water tanks don't last forever, and water heaters are built better than others. Our experts have been in the field long enough to know what hot water tanks you should buy and which you should skip. We've seen which water heaters are more prone to failure and what tanks stand the test of time. We can advise on what size hot water tank will meet your needs and which brands we think that you should consider.
Tankless Water Heater
Tankless Water Heaters, or On-Demand Water Heaters, are water heaters that heat the water as you need it. They do not need to store hot water because they are capable of heating it
on the fly. As such, they are extremely energy efficient and green. Best of all,
they last far longer than a hot water tank.
John The Plumber is one of the few plumbers near you to offer Tankless Water Heater Repairs. Choose John The Plumber for On-Demand Hot Water Installations and On-Demand Water Heater Repair.
Electric Water Heaters
Electric water heaters are extremely common. With their low upfront cost, reasonable efficiency, and safety, they are an attractive option to consumers and very popular.
Our plumbers are equipped for electric water heater installs, electric water heater repairs, and electronic water heater replacements.
Natural Gas Water Heaters
Natural gas water heaters are known for their reliability. In a power outage, they still provide hot water. Best of all, a gas heater heats a fresh tank of water faster than an electric hot water tank.
We're the Gas Water Heater Professionals. Call John The Plumber for a natural gas water heater install or repair.
Propane Water Heaters
Propane water heaters offer low operating costs, high efficiency, and long lifespans. Although they come with many benefits, one downfall is finding a qualified technician. Unfortunately, finding someone competent to service a Propane Water Heater safely can be tough!
Luckily, John The Plumber offers Propane Water Heater Installations, as well as Propane Water Heater Repairs. We are proud to provide this service to our valued customers, and we look forward to servicing your heater.
Water Heater Installation
If your home needs a Water Heater Install, John The Plumber can help. We're the trusted experts when it comes to Hot Water Tank Installation. But we don't stop at tank-type water heaters! As Tankless Water Heater Installation has grown in popularity, we've accommodated our valued customers. With our level of expertise and experience, you can trust John The Plumber and our No-Leak Guarantee.
Water Heater Repair
Hot water tanks usually last 8-12 years, while Tankless Water Heaters last about 20 years. In this time, many things can go wrong. The good news is that most of these things can be repaired. Our licensed plumbers have thousands of hours of experience working on water heaters. We can repair and fix any make or model efficiently.
Common Water Heater issues include:
There's no hot water – Check that your circuit breaker hasn't tripped. You may need to reset the circuit breaker or replace a fuse that has blown. Other issues may include a faulty electric thermostat or a faulty upper electric heating element. If your water heater has power, but the water is cold, call John The Plumber, and we'll figure out why there is no hot water and what components we need to fix or replace.
The water isn't hot enough – Your water heater has a thermostat, and you should check that it is set appropriately. The Consumer Product Safety Commission recommends that you don't set the thermostat any higher than 120 degrees to prevent scalding. If your water heater is set appropriately and it's producing inadequately hot water, then it's possible that you have a broken heating element, thermostat, gas valve, or dip tube.
The water doesn't stay hot – When your hot water doesn't last, your hot water tank may have an inadequate capacity, it may be set too low, or it may need to be serviced. If your water heater is set properly and it's failing to provide adequate hot water, contact John The Plumber, and we will service your water heater, repair it, and advise on what may need to be done.
The hot water smells or tastes funny – hot water that smells like rotten eggs or worse is a common problem. You may have bacteria within the tank or a problem with your magnesium rod. First, check if this odor comes when only cold water is drawn. This will indicate whether or not the issue is with the water heater. Our licensed plumbers are nearby and available, and they can treat and repair the water heater to remove this smell and prevent it.
The hot water is colored or rusty – brown or miscolored hot water can be caused by a variety of things. You may have a mineral sediment buildup in the heater, rusting pipes, or a rusting water heater. If miscolored water flows when you turn the cold water faucet only, then the issue maybe with the water supply.
The hot water tank is noisy – A water heater that is producing unusual noise is usually caused by a buildup of sediment within the tank. But it can also be caused by issues with the relief valve, heat traps, check valves, elements, and more. When our water heater experts inspect the machine, we'll be able to tell you exactly what is wrong and what needs to be done.
The hot water tank is leaking – a leaking water tank is likely caused by a faulty drain valve or T&P valve. Repairing or replacing these valves should fix the problem.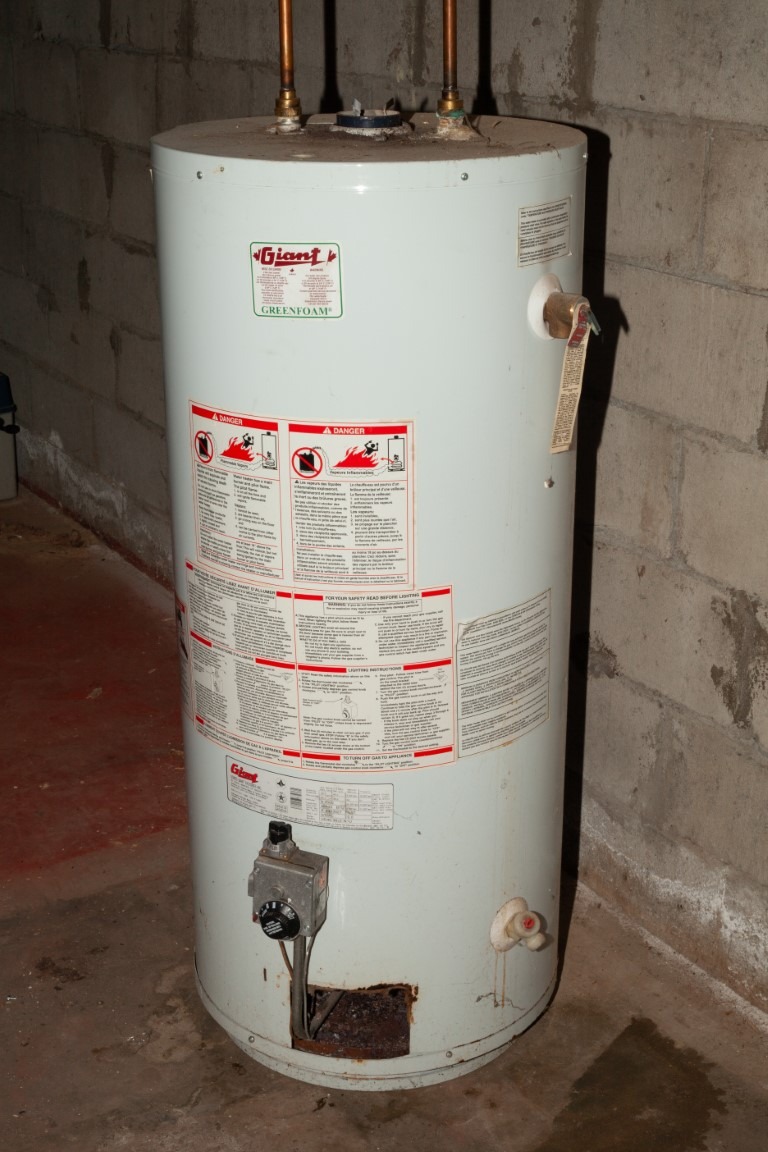 Water Heater Replacement
All good things must come to an end, and this is true for your water heater. Although hot water tanks and tankless water heaters can usually be repaired, sometimes the most affordable choice is to replace the entire unit.
As technology has developed, water heaters that are more efficient have become more affordable. Replacing your water heater may save you money on utility bills. If you are interested in replacing your water heater, don't be shy! John The Plumber can help find the perfect water heater for your needs.
Upgrade Water Heater
Is your water heater meeting your needs? If not, call us! Upgrading the tank capacity or to a tankless unit heater that meets your needs can drastically improve your hot water experience! Say goodbye to cold showers today!
24/7 Emergency Water Heater Repair
We understand that hot water is a necessity. Coldwater from the taps is more than a little inconvenient. It's uncomfortable and annoying. John The Plumber employs a large team of qualified technicians who will rush to your home in emergencies. We have 24-hour emergency plumbers available 7 days a week, and we want to help!
Choose John The Plumber for fast response to your water heater emergencies.
Water Heater Yearly Maintenance
Maintaining your water heater will increase its efficiency and lifespan. Testing the valves, checking the anode rod, draining the tank and washing out the sediment, properly adjusting the temperature, insulating the hot water pipes, and insulting the water heater are good practice.
John The Plumber offers water heater inspections and maintenance services, so we can help! Our technicians have inspected, repaired, and installed thousands of hot water tanks and tankless heaters. We can advise on best practices to ensure the longevity of the machine and help protect it from damage.
Water Heater Safety Checks
Water heaters should be inspected from time to time. While they are typically a safe appliance, they are in the heating business. And with heat comes safety risks.
One of our nearby plumbers can inspect your water heater and check the pressure and temperature relief valves, hot water expansion tanks spill switch, shutoff valves, flame shield, vent, temperature settings, surrounding area, and more.
Upgrade to Tankless Water Heater?
A Tankless Water Heater, also known as an on-demand water heater, heats the water as you need it instead of storing it like a traditional hot water tank. This means that they're more efficient on utilities, but does this mean that they're right for you?
Tankless Water Heaters are typically longer-lasting, they provide endless hot water, they use less energy, they are smaller and save space, and they're better for the environment. That being said, they are more expensive than a standard hot water tank, and they may not always provide enough hot water for your home. You need to make sure that your tankless heater can provide adequate water heating for your home.
Find out more about Tankless Water Heaters.
Looking for a Water Heater Rental?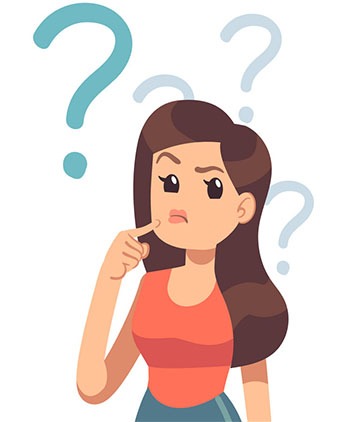 Why Choose John The Plumber?
John The Plumber has built a reputation for providing good and honest work at affordable prices. We're the #1 water heater repair in Kanata all the way to Orleans. We believe that everyone should have access to hot water, and we're available 24 hours a day to help.
With John The Plumber you can expect:
John The Plumber is proud to offer you the Peace of Mind Plumbing Program. This new customer loyalty program provides amazing discounts on plumbing services, $100 annual credits towards new water heaters, front-of-the-line booking, and more.
If you own your water heater or plan to eventually, this program is for you! The $100 credits stack every year, providing a tremendous discount on your Hot Water Tank or Tankless Water Heater installation!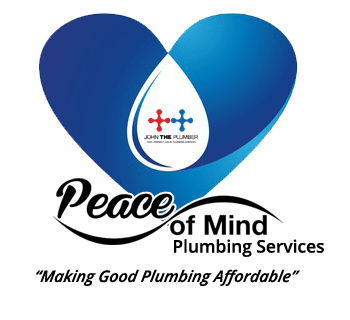 Tips to Save Money on Hot Water!
Lower your thermostat. It's recommended that you set your thermostat at 120°F or lower.
Insulate your water tank and pipes. Heat escapes and costs you more money than you need to be spending.
Drain your water tank yearly. Draining the tank can help to wash out the sediment, which can add years to your hot water tank. (If you feel uncomfortable doing it yourself, you can schedule an appointment with our Barrhaven plumbers, Orleans plumbers, and everywhere in between!)