Ottawa Plumbers and Tankless Water Heaters
The ol' hot water tank. The big lonely structure that lives in all of our basements that is never really thought of- until there is no hot water. Our Ottawa Plumbers know this scenario all too well. Our Company receives many phone calls after a homeowner's water tank has seen its day. In today's world there is more than one option when it's time to replace your hot water tank, many are now opting for tankless water heaters.
They are exactly as their name states: a water heater without a tank. Highly efficient and better for the environment the popularity of these heaters is on the rise. It's better to have your tank replaced before you are without hot water; below are some tips for you to look for that may indicate that your tank is ready for replacement, as well as a list of why choosing a tankless water heater may be something you want to consider.
Symptoms of a Dying Water Heater:
Year of Purchase: If you can't remember when it was installed, it might be time for a new one
Is it Noisy: Is your heater now making bubbling, banging or whining noises?
Time to Heat Up: Do you find it takes longer for your water than in the past?
Hot Water Output: Are you receiving less hot water than you used to receive?
Leakage: Do you see water collecting on top, near or around your water heater?
Rust Stains: Do you now see rust stains in your showers or sinks? How about the laundry?
Visible Dirt / Rust: Do you see rusty/dirty water when you turn on the hot water?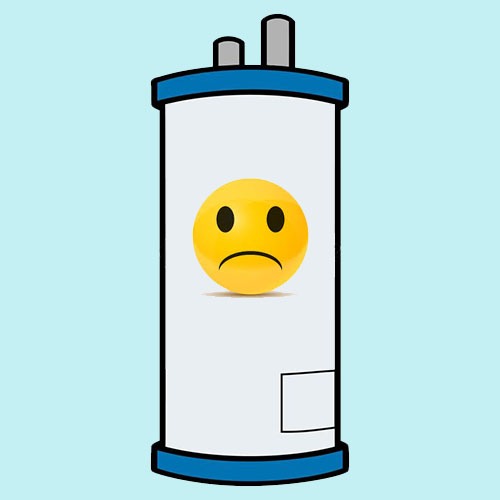 Benefits of a Tankless Water Heater VS. Traditional Tank Water Heater:
Space Efficient: Tankless heaters are more compact and will takes up less space in your home
Mountable: Tankless heaters can be wall mounted; you can use that floor space for other things
As required: A tankless water heater will only produce hot water as you require
Cost Efficient: There is no energy wasted on heating stored water; this provides you with a savings on energy and gas
It has been noted that roughly 20% of home energy is taken up by your water heater. By switching to a tankless water heater your operating costs will be substantially lower as your monthly gas bill will reduce. Something else to consider is a tankless heater is also better for the environment!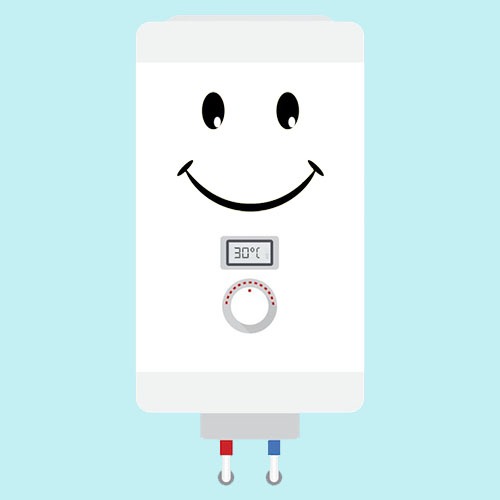 If you have noted any of the symptoms we have listed that may indicate your old hot water tank is ready for replacement, would like to learn more about tankless heaters or have any other plumbing concerns, give us a call and we will send one of our licensed Ottawa plumbers to you right away. Remember: John THE Plumber is here to help 24/7!