Ajax Plumbing & Drain Cleaning
The Plumbers You Can Count On
Ajax Plumbers Available For All Your Plumbing Needs
John the Plumber Ajax plumbers aim to provide you with the best quality service imaginable. Providing services for any and all your plumbing needs. Professional, reliable plumbers are hard to find these days, which is why our Ajax plumbers are here to provide you with the best plumbing services possible. John The Plumber has been in business for over 15 years, which means we know our stuff. We'll provide you with the best quality, professional plumbing services in the Ajax area.
Don't just trust any old plumbers, trust our John The Plumber Ajax plumbers to get the job done right the first time. All the necessary tools are ready for us in our vans so we can save you time and money!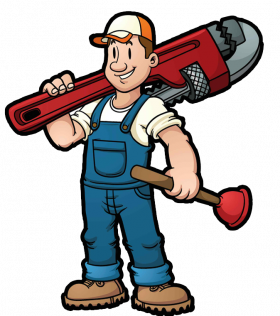 Hot Water Problems
Pipework Replacement
Submersible Pumps
Sink Installation
Outdoor Faucets
Toilet Repairs and Installs
Sani Flow Repairs and Installs
Showers
Waste Management
Immersion Heaters
Water Tank Installs
Gutters and Downpipes
Bathroom Renovations
Kitchen Sinks, Drains and Faucets
Burst Pipes
Blocked Toilets, Sink Pipes and Drains
Tap Repairs and Installs
Overflows
Plumbing Repairs
Pumps
Clogged Kitchen Sinks
Our Ajax plumbers at John The Plumber pride themselves on their quality work and reliable service. Striving to provide you with the best customer service there is.
Our vans are equipped with all the leading products and equipment so we're ready when you need us. Taking on any and all your plumbing needs from clogged drains, faucet repairs, outdoor plumbing and more. Our team of Ajax plumbers are the best in the area. Contact us today to help you with plumbing issues in your home or commercial property. You'll never have to search again for a reliable, friendly, professional plumber. John The Plumber Ajax, we're here for all your plumbing needs.
Your Toilet: Probably one of the most used items in your home. This is something that you don't want out of commission for any period of time. But sometimes you can't avoid it. Toilets get clogged. When your trusty plunger won't do the job you can try the volcano technique. Just like in school the volcano technique can help with your toilet clog. 1 cup of baking soda and some vinegar is all you need. Add the baking soda and slosh in some vinegar. Then you get to watch the reaction! When it's done fizzing, about 15 minutes, add some hot water and give it a flush.
Is your toilet still clogged? Contact John The Plumber Ajax, we'll be happy to help!