Mississauga Plumbing & Drain Cleaning
Hire a Mississauga Plumber Today!
Mississauga plumbers from John THE Plumber strive to bring you the best plumbing services possible. Servicing all areas of Mississauga, including Port Credit, we specialize in all of your plumbing needs. Good plumbers in Mississauga are hard to come by, which is why John THE Plumber is bringing his plumbing services to Mississauga. Hire a Mississauga plumber today! We have been in the plumbing business for over 15 years, providing quality plumbing services to home owners across Ontario. At John THE Plumber we offer the following services listed below.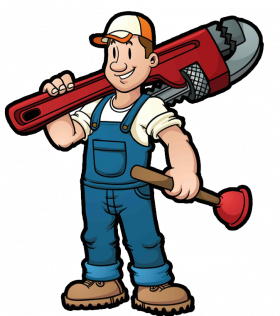 MISSISSAUGA PLUMBING REVIEWS
Michael was amazing. I wouldn't use any other plumber. He was respectful, knowledgeable, pleasant, professional. He exceeded my expectations. – SunnySun – Review on Google Maps
Mike was on time and did a good job. He was efficient at spotting the problem and fixing it. I would recommend him! – Navjot KM – Review on Google Maps
Great service, clean work and well mannered plumber. I recently had issues with a blocked drain line which John the plumber came out and cleared. I was also able to book them for the same day so we were up and running right away! As far as GTA prices go they were good and fair. Will use again. Thanks! – Jason
Checked several plumbing companies for a leak in our basement, starting with the reviews first, I noticed about how nice this guy named Mike of John the Plumber is so i called this company. Mike is very nice indeed and and very precise. I'd recommend him for all plumbing needs. Two thumbs up for this guy! – Paul L – Review on Google Maps
Had a rusted and leaking pipe in the kitchen causing water to leak into the basement below. Mike was on time and punctual, friendly and very informative from the start. He was able to locate the problem spot within minutes and solve the issue without any incident. He even went further to offer more advice and prevention measures so the issue doesn't arise in the future. The cost was very reasonable for the work done. Highly recommend . – Mandy S – Review on Google Maps
Lower Your Water Bill: There are many ways to help with that rising water bill in your Mississauga home. Here's one tip that may help you. Energy efficient toilets. They really aren't that expensive and most newer ones are only about 4.8 liters per flush which means less water each time you flush. This can really reduce the amount on your water bill. Spending a bit of money now on a new toilet will likely pay for itself over the next year or so. You'll definitely notice the difference.
Contact John The Plumber Mississauga today to find out how you can save more money on your water bill.