MISSISSAUGA PLUMBING SERVICE AREAS
Applewood • Central Erin Mills • Churchill Meadows • Clarkson-Lorne Park • Cooksville • Credit View • East Credit • Erin Mills • Erindale • Fairview • Hurontario • Lakeview • Lisgar • Malton • Meadowvale • Meadowvale Village • Mineola • Mississauga Valleys • Port Credit • Rathburn • Rockwood Village • Sheridan • Streetsville
It's hard to find a Mississauga Plumber who's affordable and delivers. At John The Plumber, we believe in good plumbing done by licensed professionals at an affordable rate. Whether you schedule an appointment during regular hours or you call us during a plumbing emergency, you can count on us to be there. With 15 years of experience in the industry, our plumbing experts are knowledgeable, efficient, and they're good guys overall.
Don't get your hands dirty! Call a local plumber you can trust. Let us help you, and call John The Plumber today!
MISSISSAUGA PLUMBING SERVICES QUICK LIST
WHY YOU WANT JOHN THE PLUMBER
Mississauga Drain Cleaning Experts
If you want Mississauga drain cleaning or plumbing repairs done right, call a John The Plumber Mississauga Plumber. We don't mess around. We understand our customers' needs, and we will do everything we can to earn your ongoing business. A clogged drain can push the brakes on your day, so we offer fast booking and arrival for drain blockages and repair. We've never found a blocked drain we couldn't handle.
From a clogged sink to clogged shower, your drain clog never stood a chance.
With our Satisfaction Guarantee and our reputation to back it up, you know that we'll take care of you. Choosing John The Plumber means choosing an efficient plumber, choosing good care, and choosing a great experience.
Call John The Plumber to get drain cleaning and plumbing repairs by trusted professionals.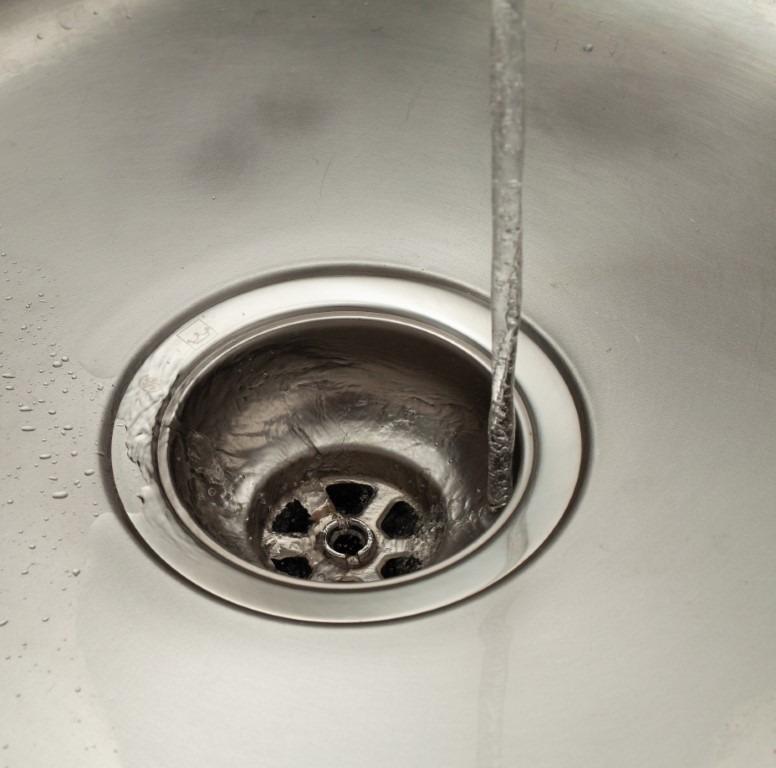 Plumbing Repair and Installation Pros
There are a lot of pipes and fixtures scattered throughout your home! A lousy toilet installation or shower drain install can cause a leak and tremendous flood damage. You don't want that! That's why Mississauga homeowners trust John The Plumber.
With our proven track record of quality work on plumbing installations and servicing, you can sleep easy knowing that you won't wake up to a flooded basement. We're the plumbing repair professionals, and we offer a level of service that can't be beaten.
Choose John The Plumber for toilet repair, faucet repair, drain repair, or any other plumbing repair that you need. We're not a Jack of All Trades… We're John The Plumber, the plumbing experts.
Water Heater Service and Repair
Hot water is a gift that we often take for granted. Only when our hot water valves deliver cold water will we realize how much we want or need it. If you find that your hot water isn't hot, you need a water heater repair asap!
John The Plumber is Mississauga's choice for water heater installation and water heater replacement. We know our way around all Mississauga residential plumbing and are the trusted experts on tankless water heater installation.
In-depth knowledge and we can help whether you have an electric water heater, gas water heater, propane water heater, or tankless water heater. We know hot water, and we know the importance of having it.
With our 24-7 Emergency Plumbing Services, we'll be there when you need us. We know that you need hot water and can't wait for days for a hot water tank repair. On top of our fast response and booking, John The Plumber keeps emergency plumbers available on evenings and weekends. Mississauga is a place where people have access to hot water, and we're the plumbers who will make sure of it.
Call John The Plumber for Hot Water Heater Repairs and Tankless Water Heater Repairs and installations.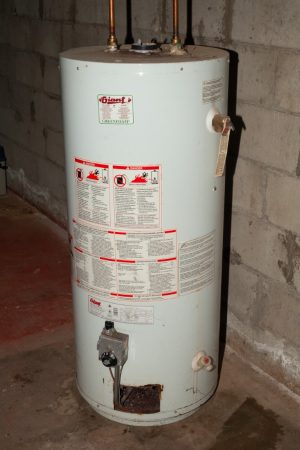 Clogged Toilet and Toilet Leak Repair
We're no.1 in the no.2 business! A clogged toilet is a doo-doo way to start the day. When you have a stubborn toilet blockage and need a professional toilet unclog, John The Plumber is who you call. We've seen it all, and there's no reason to be embarrassed with us.
We come equipped with plungers, augers, and the tools and supplies needed to disassemble and disconnect a toilet so that we can go deeper. Your blocked toilet doesn't stand a chance against our elite toilet drain cleaning.
Call John The Plumber today, and we'll flush your toilet troubles away!
Local Plumbers
John The Plumber is known for building teams filled with the best talent available. When you book an appointment with John The Plumber, you should expect a world-class experience. Before hiring, we perform backchecks, review detailed work history, interview extensively, test the potential experts in the field, and diligently monitor our feedback. We're not messing around. We want to be the best.
Our Local Plumbers are tried and tested. They've seen every plumbing issue that Mississauga has to offer. From burst waterlines to unbelievable reno's, we've handled it all. There's no clog, pipe, or a drain that John The Plumber hasn't tamed, and we want to help you.
When you search "plumber near me," you should choose John The Plumber. After all, our Mississauga team is made of Mississauga Plumbers. They're born and bred in the area, and Mississauga is their home. Our mission is to provide expert plumbing services at affordable rates to everyone in the GTA.
Call John The Plumber, and you'll never call anyone else again.
Emergency Mississauga Plumber
When it comes to plumbing emergencies, like clogged drains or frozen pipes, we don't want Mississauga residents to wait until it's convenient for us to come. In the name of world-class customer service, we employ a 24-hour plumber to offer emergency plumbing services 24 hours a day, 7 days a week. Our 24-hour plumbers are ready and waiting to provide elite emergency plumbing services, and we'll come to take a peek at the leak before dawn if you need us to.
If you've searched "emergency plumber near me," then you know that after-hours plumbing can be expensive. Consider signing up for our Peace of Mind Plumbing Program to save the bank and access affordable plumbing services at any time. But even if you don't sign up, choose John The Plumber for your emergency plumber.
Our prices are very competitive in the plumbing industry, and our service goes beyond.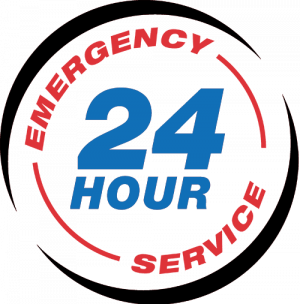 Sump Pump Installation Pros
Your Sump Pump can be the difference between a dry basement and a flooded basement. While a critical protective plumbing device, sump pumps can be costly to install! You want to make sure that your Sump Pump Installation is done right!
An incorrectly installed sump pump system can fail to prevent flooding, clog easily, inadequately distance the water from your home, and age and break down prematurely.
John The Plumber is the Sump Pump Pro! We've been in the sump pump repair and sump pump replacement game for a long time. We know our way around submersible sump pumps, pedestal sump pumps, backup sump pumps, and battery backup sump pumps. We've got it all, and we know what we're doing.
When you need to install a new sump pump, replace a sump pump, or repair a sump pump… We're the experts you can count on.
Failing to fix a sump pump can lead to devastating flood damage when you're experiencing heavy rain or heavy snowmelt. Don't settle on a plumber who is too busy for you when you need him.
John The Plumber employs a large team of qualified and local plumbers to provide you service when you need it. We understand the importance of protective plumbing, so we choose to be available at all hours of the day.
Choose John The Plumber for all Sump Pump Service and Maintenance.
Backwater Valve
Experts predict that intense rainstorms will occur more and more often in Mississauga in the future. This means that Mississauga residents will experience more basement flooding as time passes.
Is there anything that you can do to protect your home?
The answer is yes! Backwater valves are devices installed on your plumbing system which can stop wastewater from backing up into your basement. These valves must be installed properly to function, and they require ongoing maintenance to ensure the protection of your home. But they can protect your home from future flooding, saving you thousands of dollars in damage and protecting you from health hazards.
As such, The Regional Municipality of Peel, or Region of Peel for short, offers a Sanitary Backwater Valve rebate of $700 for eligible homeowners.
A Backwater Valve, also known as a check valve or backflow prevention valve, can effectively stop sewage from backing up into your basement, and Mississauga Residents may be eligible for a $700 rebate.
The Industries Best Plumbing Warranty
From Lisgar to Lakeview, most Mississauga residents would agree that their home is their most valuable possession. If this resonates with you, choose John The Plumber! Our reputation speaks for itself.
The reality is that no matter how talented or experienced somebody is, things will go wrong on rare occasions. You need to have confidence that your plumbing service provider will be there for you when this happens.
Take a look at John The Plumber's reviews and testimonials. With a 4.7 Star average and over 50 reviews, you know that we've done right by our customers. We admit that on occasion, we've had to go back and rectify a situation. It's unfortunate, but it happens.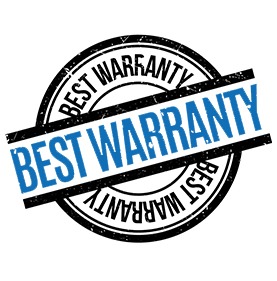 But guess what. We went back and rectified the situation! We offer a standard 2-year warranty on most plumbing repairs and services. This warranty is automatically enhanced to a 3-year warranty through our Peace-of-Mind Plumbing Program, which offers many more benefits, but I digress. When John The Plumber does the work, we won't be a jerk. We'll take care of you and make things right.
Choose John The Plumber, and rest assured that you'll be cared for like you deserve.
Your Health Matters To Us
We know that people are concerned about their health, now more than ever. It's scary times! We want you to know that John The Plumber takes your health very seriously. We are clean, we wear masks, we carry sanitizer, and we'll cancel an appointment if we are experiencing symptoms of illness.
Did he just say that they'll cancel our appointment?
Crazy, right? Embedded in our culture is an attitude against calling in sick. It's looked down upon in many industries and seen as a sign of weakness. We want you to know that your health matters more to us than everything else. We don't take chances, we don't take risks. Providing healthy plumbers who won't put your health or their own in jeopardy.
Please note that we will do everything in our power to meet the appointment with an alternative technician or reschedule at the earliest convenience.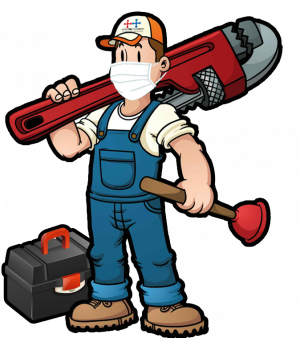 Plumbing Rough In Pros
Very few people want a home with a single bathroom. Installing a bathroom rough-in into your basement is a great way to increase your home's saleability and lay the foundation for a beautiful renovation.
Installing a plumbing rough-in requires a variety of skills, problem-solving, and expertise. A rough-in installation involves water lines, drains, valves and shutoffs, and other potential necessities. An inexperienced plumber or handyman can cause devastating problems, ultimately leading to floods and thousands of dollars in repairs.
John The Plumber is the Rough-In Expert. Plumbers may be rough around the edges at times, but we're the guys you want around when installing a shower rough in or a toilet rough-in.
We know where other people go wrong, how problems can be avoided, and how to connect pipes that won't leak.
Call a Professional who will do it right. Call John The Plumber
Pre-Sale Home Plumbing Inspectors
The last thing you want on moving day is to call a plumber. Plumbing systems often go overlooked during the sale process of a home, which leads to expensive repairs shortly after that.
If you've ever moved into a home that had a laundry list of plumbing repairs, then you'll understand the value of a Pre-Sale Home Plumbing Inspection.
John The Plumber offers annual plumbing inspections and pre-sale plumbing inspections, so you can rest assured that your plumbing is in tip-top shape.
We'll advise you on upcoming maintenance, potential failures, things to watch out for, and things you need to fix asap. Prevention is the best cure, and we'll provide you the means to affordably care for your home and keep the water running.
Faucet Repair and Installation Services
"We repair what your husband fixed."
I can't take credit for that slogan, and I can't be sure if the original source… But I stand by it!
A typical service call in the plumbing industry is replacing the Water Shutoff Valve under the sink after some other handy individual installed a lovely new faucet in the kitchen or bathroom.
This issue, along with many others, is common when installing and replacing faucets. While faucet replacements are easy in theory, sometimes a little finesse is required.
If you find yourself in this situation, or simply calling us first and saving yourself the hassle, don't be embarrassed!
We do this for a living. Our plumbers have each installed hundreds or thousands of faucets, and as a company, we've handled tens of thousands of faucet installations and repairs in the last 15 years.
We are happy to help and will make time for you quickly. We have a large team of licensed professionals working in or around your neighborhood, and we will find a way to squeeze you into the schedule!
When you need a new faucet installed, a faucet repair, or a faucet replacement, we're the Mississauga plumbing you want.
We're fast, affordable, and know what we're doing. Call a John The Plumber Mississauga Plumber today!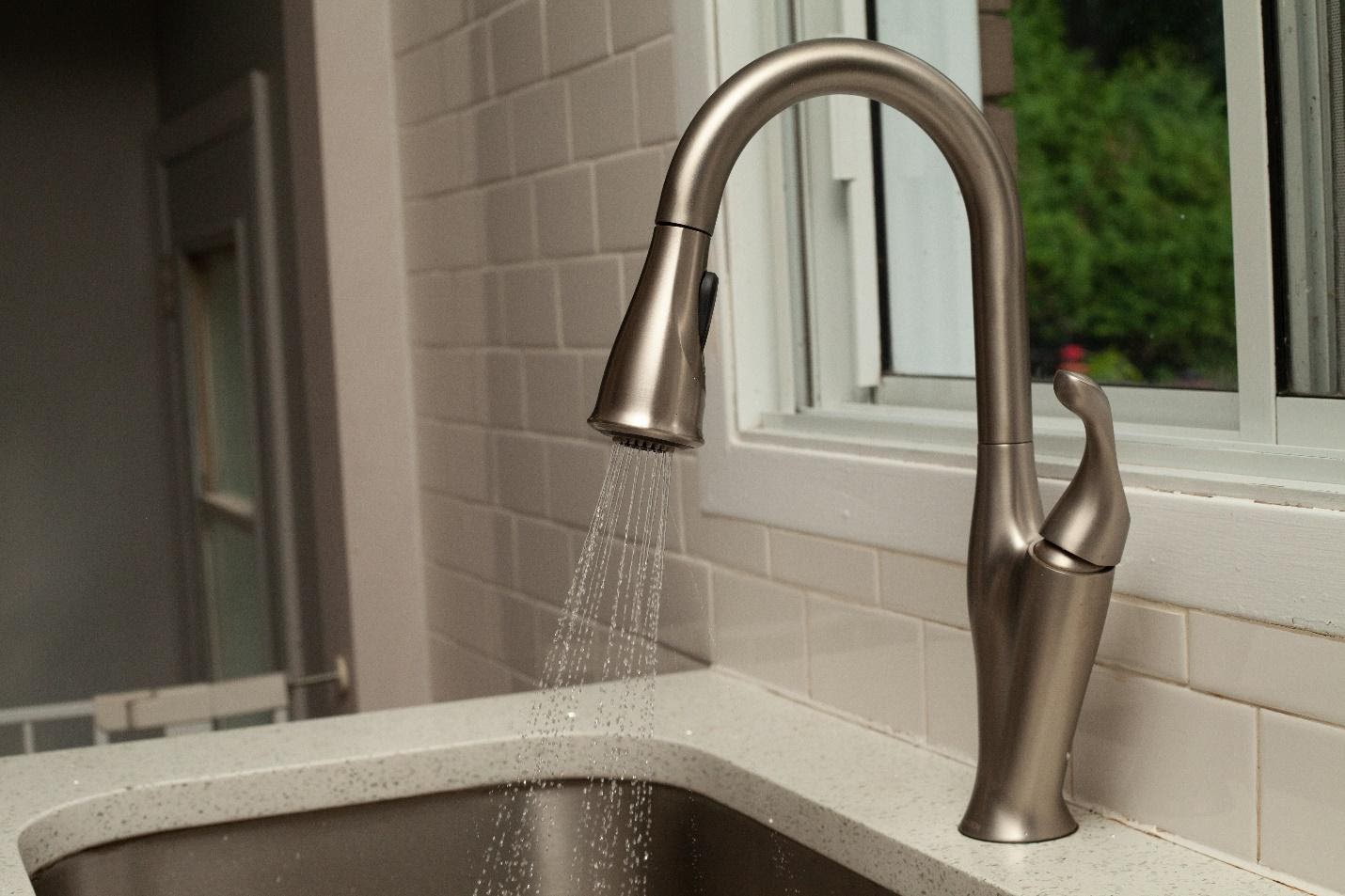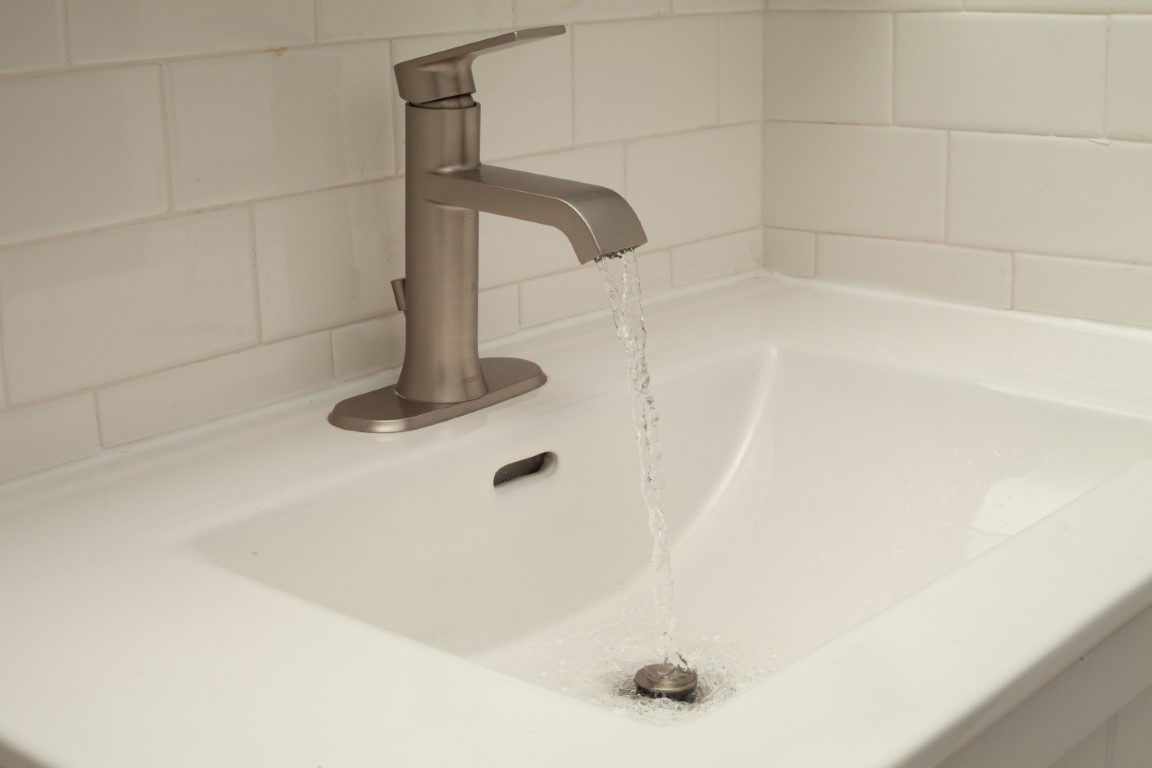 Awesome service. Mike was efficient and went over and beyond to make sure the job got done and saved me hundreds of dollars. He fixed my shower handle without having to break the tiles. Thank you for such great service. John the Plumber is the way to go for plumbing needs.
Michael was amazing. I wouldn't use any other plumber. He was respectful, knowledgeable, pleasant, professional. He exceeded my expectations.
Checked several plumbing companies for a leak in our basement, starting with the reviews first, I noticed about how nice this guy named Mike of John the Plumber is so i called this company. Mike is very nice indeed and and very precise. I'd recommend him for all plumbing needs. Two thumbs up for this guy!
I was very impressed with Mike from John the plumber. He was fast, reliable and very knowledgeable. Mike's customer service skills were 10/10. I would highly recommend him to anybody that needs a plumber.
Had a rusted and leaking pipe in the kitchen causing water to leak into the basement below. Mike was on time and punctual, friendly and very informative from the start. He was able to locate the problem spot within minutes and solve the issue without any incident. He even went further to offer more advice and prevention measures so the issue doesn't arise in the future. The cost was very reasonable for the work done. Highly recommend .
Peace of Mind Plumbing Program
If you own you're a homeowner or a landlord, you will need a plumber at one point or another. It's not uncommon for Mississauga residents to call a plumber once or twice a year. These service calls add up, and John The Plumber wants to save you money!
We've recently launched our Peace of Mind Plumbing Program. This program makes high-quality plumbing services affordable to everyone. For a low monthly fee, you will receive up to 50% discounts on services and repairs, front-of-the-line booking, waived service fees, free annual inspections, accruable credits towards HVAC units and Water Heaters, and much more.
Click here to find out if the Peace of Mind Plumbing Program is a good fit for you.