Fast, Friendly, and Reliable
Plumbers Near you!
We're ready and waiting! If you need plumbing problems solved ASAP, we're the local plumbers to call!
We have Plumbers on Standby in Bayshore, Lincoln Heights, Westboro, Carlington, Wellington, and more! We are Ottawa's Fastest Plumbing Company because we're plumbers near you!
Call Us For Plumbing Problems Solved Fast!
Plumbers and Drain Cleaning Specialists Near You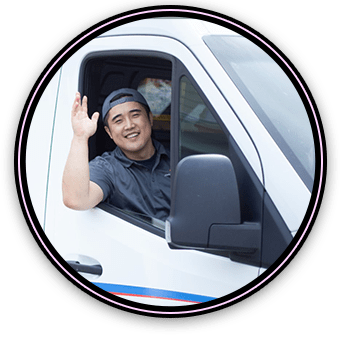 Since 2006, John The Plumber has served homeowners in your neighbourhood with sink blockages, overflowing toilets, drain cleaning, plumbing installations, plumbing repairs, and every plumbing emergency you can think of!
We offer great service, customer satisfaction, and we can help with all your plumbing needs. If you want fast service and to have your plumbing problems fixed properly, call John The Plumber.
We're the #1 Plumbing Company Near You!
Our Top Plumbing and Residential Services
When you need plumbing services, you should always choose licensed plumbers with a great reputation.
If that's what you're looking for, you've come to the right place!
Here's a list of our most popular plumbing services:
Why We're The Trusted Plumbers Near You
It takes 5000 hours of work and education to become a licensed plumber. There's a reason why it takes so long. If issues arise from plumbing work, homeowners can find flooding, water damage, rot, mold, and more.
At John The Plumber, we have a team of licensed plumbers, and our plumbing technicians are insured! This means that you and your home are protected in plumbing emergencies when you choose John The Plumber!
When you receive your plumbing invoice, you will never be surprised.
It's our policy to discuss options and pricing beforehand. We only begin the work when our customers fully understand what we're going to do and what they're going to be charged.
Even if work goes above our expectations, we're not going to punish our customers because of that – you'll always pay the agreed-upon price!
When you call in, you will be greeted by a fantastic customer service representative who is happy to help.
When your plumber arrives, you will deal with not just a plumber, but somebody who takes customer service seriously. Our team is warm, friendly, kind, and caring.
When we finish the job and leave, you will be blown away by our fantastic customer service. From start to finish, our customers come first – as they should!
Every company says it…
But, we actually have the friendliest team of plumbers in town. It's mindblowing how we're so lucky to have a team of such fantastic individuals.
Our plumbing team is built of people you can trust in your homes, trust around your pets and children, and trust to provide excellent service while fixing your plumbing issues.
Our plumbers are the best at what they do, and, as such, we know that we can offer the best plumbing warranty in town.
When dealing with other plumbing companies, you can often expect to deal with poor customer service, long waits, and a negative experience.
That's not the case when you hire John The Plumber. Call John The Plumber and learn what good customer service in a skilled trade looks like! We're not going to run away when you need us most!
Peace of Mind Plumbing Program
Save Money On Plumbing, Drain Cleaning, And Heating Repairs and Maintenance!
For $12.99 / month, you'll enjoy many benefits such as discounts and savings on plumbing and heating services, annual credits towards water heater replacements and furnace replacements, complimentary annual plumbing inspections, and more.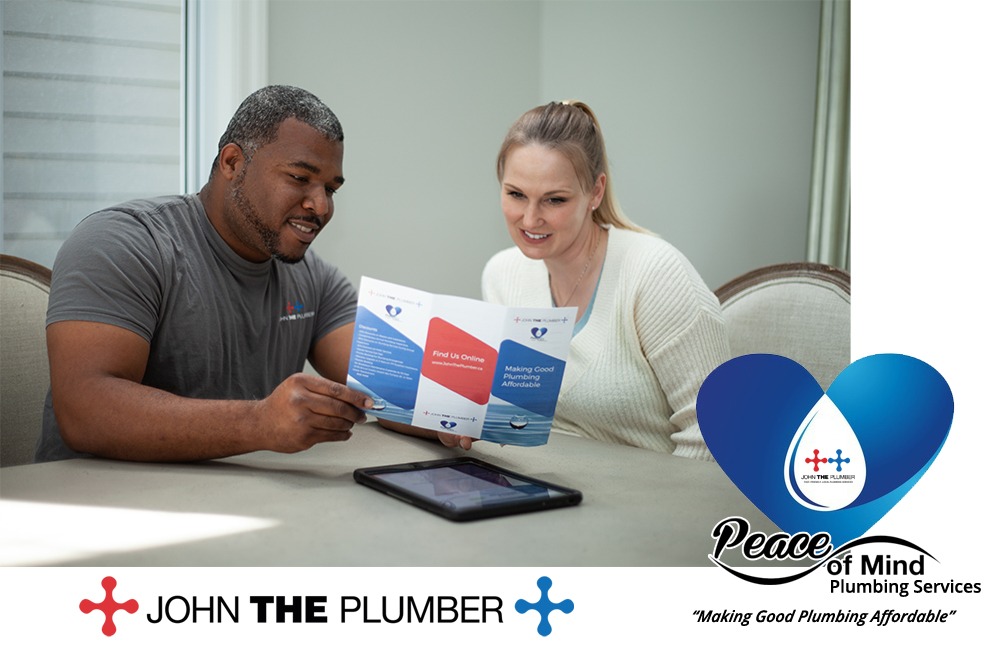 Ottawa West Plumbing Service Area
Near and far, John The Plumber and his team of licensed Ottawa plumbers will travel to help customers with all residential plumbing services.
Bayshore
Britannia
Carlingwood
Lincoln Heights
Westboro
Wellington Village
Carlington
Bel Air Heights
Centrepointe
Bells Corners
What Do Your Neighbours Say About Us?