Fast, Friendly, and Reliable Plumbers and Drain Cleaning Near You
Call John The Plumber for Same-Day Plumbing Services, Available Evenings and Weekends
We're ready and waiting! If you need plumbing problems solved ASAP, we're the local plumbers to call!
We have Plumbers on Standby in Bayshore, Lincoln Heights, Westboro, Carlington, Wellington, and more! We are Ottawa's Fastest Plumbing Company because we're plumbers near you!
Call Us For Plumbing Problems Solved Fast!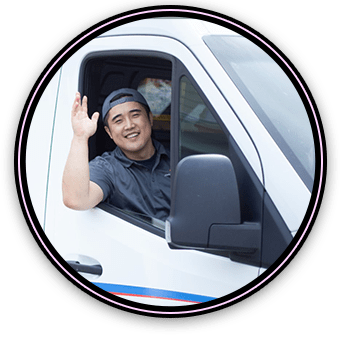 At John The Plumber, it's our goal to be the plumber Ottawa residents choose when they care about a job well done.
Since day one, we've been scouring the internet and books for best practices, best techniques, and best ways to provide world-class plumbing and customer service.
We read every review. We listen to every bit of feedback. And, we use this information to guide the development of our standard processes.
After over sixteen years, we have proudly fine-tuned this organization to offer some of the best services in Ottawa. And, with your help, we'll continue to learn and grow.
If you want fantastic plumbing services and a world-class experience, call John The Plumber!
Licensed and Insured Ottawa Plumbers Near You
It takes years and thousands of hours to become a licensed plumber. While that may sound unnecessarily long to some, we think it's very necessary.
It's necessary because all it takes is one mistake, oversight, or bad judgement during your plumbing repairs, and you may deal with thousands of dollars of damage caused by leaks, flooding, rot.
Because of this, it's our strong recommendation to hire licensed Ottawa plumbers who have spent the time apprenticing under a master plumber, spent the time in class and hitting the books, and passed the tests required to take their career to the next level.
Admittedly, even the best plumbers can be involved in jobs that don't go according to plan. Sometimes these jobs end badly and insurance is required. When this type of situation occurs, you'll be happy you hired an insured plumbing company, like John The Plumber, with a good reputation for doing what's right!
World-Class Customer Service
At John The Plumber, we're extremely proud of our reputation.
Our reviews and testimonials are loaded with compliments about our outstanding customer service, and we love reading them!
We know that residential service plumbing is more than just hiring a plumber to do some plumbing services.
We know it's about offering a friendly, positive, and enjoyable experience.
That's why we've built an organization that prioritizes offering world-class customer service to every customer. Not only do we hire the most technically gifted plumbers, but we hire the friendliest, most empathetic, and positive plumbers in Ottawa and beyond!
"Satisfaction Guaranteed" is a saying said so often that it's become cliche.
However, we're going to say it here because there's no better way to say our philosophy.
We put our customers first, every time.
It is absolutely imperative that our customers are satisfied with their choice to hire John The Plumber.
This means having real, live customer service representatives handle your call in a friendly manner.
This means having decent, friendly individuals come to your home to complete your plumbing services to code.
This means coming back as needed to make adjustments when it's the right thing for our customers.
And, this means offering an outstanding warranty that isn't 'just talk'.
At John The Plumber, we want you to choose us again. We want you to tell your friends, family, and neighbours about us. We want to earn your business and referrals, and so we offer a genuine customer satisfaction guarantee on every job.
We Treat Your Home Like Our Own
At John The Plumber, we know how it feels to let a stranger into your home and allow them to make adjustments on your most valuable asset.
It's nerve-wracking!
For all you know, they just want to get in, get your money, and get out.
That's not what we're about.
While the most valuable asset for most is their home, our most valuable asset is our reputation.
We only hire individuals who are good, decent individuals. We want team members that truly care about their work, our customers, and doing the right thing.
When you hire John The Plumber, you can rest assured that the individuals entering your home truly care about doing right by you, your plumbing system, and your home.
Call John The Plumber when you want a plumber that will treat your home like their own!
Countless Outstanding Reviews
At John The Plumber, we're extremely competitive!
And, so too are our plumbers!
We love being mentioned in good reviews! We hate being mentioned in bad reviews! We want to do every reasonable thing we can to offer the best experience available. The result is a substantial number of our customers help us by spreading the word about John The Plumber and our world-class service!
If you want to read some of our reviews, click here to see our Google page!
If you want to help spread the word, please click here and let us know how we did!
We know that you can't wait until next week when you're dealing with a plumbing emergency. That's why we offer same-day and next-day plumbing services!
When you call John The Plumber, you can usually expect a plumber available by the end of the day!
This doesn't just apply to plumbing emergencies! We're happy to offer same-day plumbing services and plumbing repairs as often as possible!
Reliable plumbing services begin with reliable products and supplies.
There are a variety of brands, models, and options when it comes to plumbing repairs and fixtures.
At John The Plumber, we want to make sure that our plumbing services and solutions will last for many years to come.
We only use the most reliable brands and models when supplying plumbing fixtures such as toilets, faucets, and valves. After nearly twenty years of operating, we've seen what brands and models require the most warranty revisits. We know what to recommend to avoid plumbing issues.
Peace of Mind With Your Plumbing
When you hire John The Plumber, you're choosing Peace of Mind with your plumbing. We offer a customer satisfaction guarantee, no-leak guarantee, and two-year warranty on our plumbing repairs and plumbing services.
However, if you'd like a little more peace of mind, we are proud to introduce our Peace of Mind Plumbing Program!
For $12.99/month, members enjoy discounts, credits, waived fees, complimentary inspections, and more!
Click here to sign up!
When you've got a clogged toilet or a clogged sink, our drain service technicians are available! We have a dedicated drain crew offering drain cleaning in Ottawa all day, every day. We're equipped with the best tools to handle drains properly, effectively, and with care. This includes plumbers snakes, augers, bigger augers, chain knockers, hydro jetters, drain cameras, and more!
If our technicians can't clean your clogged drain away or fix your sewer backup, we can help you through the next step by offering drain replacement and sewer repair services.
Whatever your needs, when it comes to slow drains, clogged drains, blocked sewers, drain backups, or rooter plumbing, we've got you covered with some of the best Ottawa plumbers in the drain game!
Same-Day Plumbing Repairs!
Whether it's a leaky toilet or kitchen sink, you probably want your plumbing repairs completed by skilled and licensed plumbers, and you probably want the plumbing repair sooner than later!
At John The Plumber, we're proud of our excellent service and ability to solve our customers problems as quickly as possible.
It doesn't matter if it's a sump pump, a water heater, a leak repair, or something else – we have plumbers on standby waiting to satisfy your needs and offer you an outstanding customer experience!
No-Leak Plumbing Installations!
When you call a plumber for a plumbing installation, the last thing you want is a leak!
At John The Plumber, we're professionals. We believe in doing it once and doing it right. Our toilet installations are secure, stable, and leak-free. If we do a faucet installation, it won't drip or leak into your cupboard. If you need an outdoor faucet replacement, the valve will shut watertight and your pipes won't leak!
Any Ottawa homes that choose John The Plumber can expect plumbing fixture installations installed correctly, reliably, and without leaks.
We honour our warranty and our satisfaction guarantees – and want to make sure we do it right on the first visit!
Safe, Secure Gas and Furnace Service!
Weekend Plumber Availability
We understand if you're not available between Monday and Friday!
As such, we've arranged for some of our plumbers to work on weekends!
When you need a

weekend plumber

for plumbing service or repair, don't hesitate to call John The Plumber!
Not everyone can book the afternoon off work to accommodate their plumber. We understand!
That's why we offer

after-hours plumbing service!

We have plumbers available in the evenings when you need them.
When you need a plumber outside of standard business hours, call John The Plumber!
At John The Plumber, we're plumbing experts! We have faith in the quality of our work, and as such, we are more than comfortable offering an industry-leading two-year warranty on plumbing installations and repairs.
If we supply a fixture and install it, you're covered for two years on parts and labour!
Please note, that only our work is covered on customer-supplied fixtures.
Additionally, please note that due to the nature of clogged drains and clogs, there is no two-year warranty on our drain cleaning service.
Plumbing Emergencies Welcome
When it comes to emergency plumbing, we've got it figured out! We'll do what we can to turn stressed people into happy customers.
Whether it's blocked toilets, leaking faucets, or some other emergency plumbing issue, our expertly trained technicians can help!
No plumbing emergency is too big, and now plumbing service is too small, whatever plumbing repair you're dealing with – we do it all!
Our work vans are loaded with countless fixtures, adapters, fittings, pipes, and supplies. We do what we can to minimize trips to the plumbing supply store, so, when possible, we can offer you a solution during the first visit.
When it comes to Ottawa plumbing, few companies arrive as prepared to work as our plumbers. We're ready to tackle most plumbing jobs right away so you can move on with your day!
What Do Our Customers Say?
Ottawa West Plumbing Service Area
Near and far, John The Plumber and his team of licensed Ottawa plumbers will travel to help customers with all residential plumbing services.
Bayshore
Britannia
Carlingwood
Lincoln Heights
Westboro
Wellington Village
Carlington
Bel Air Heights
Centrepointe
Bells Corners