Plumbers You Can Count On
Clogged Sink Services Ottawa
When it comes to a clogged sink in your washroom or kitchen and its' plumbing, it is easy to ignore small changes you've noted while moving through your day. Thing is, these small changes should never be ignored as they are often signs that there is a bigger problem brewing.
This is a common mistake that John THE Plumber Ottawa has seen home and business owners alike make year after year. Given the times we are all currently experiencing our Ottawa Plumbers wanted to get the word out on what to look for where your sinks are concerned, and what we can do to help should the need arise.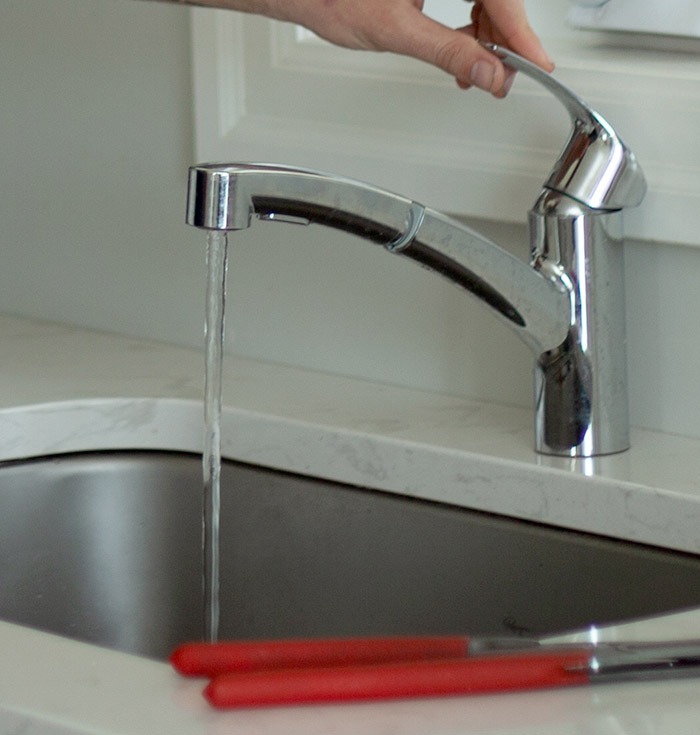 "Small Change Signs" That You Have a Clogged Sink:
Slow Drainage
One of the "small changes" we have noted our customers to have ignored time and again is that their sinks began draining at a slower rate. It's a slippery slope as at first it doesn't seem like much – until water stops circling the drain and remains in your sink bowl. This is something that should be investigated sooner than later as it isn't only signalling to you there's an issue. If left too long further damages and the expense that goes with that can make this a much bigger problem.
Low Water Pressure

This is something that is very common and not ignored as easily as your water pressure will reduce for both hot and cold water- nobody likes a cold shower! This is generally due to a buildup of calcium deposits in your aerator. Again, provided that you do not wait too long this is something that can be fixed.
Smaller Clogs
These issues are often an easy fix; soap residue, hair and debris from preparing food are usually the culprits that have slowed down your drainage. One of our qualified plumbers can most likely clear out your drain and having your pipes running at optimum levels without much difficulty.
Bigger Clogs
Should you have a bigger issue our licensed professional Ottawa Plumbers are well trained in utilizing an auger (AKA "Snake") to clear the blockage and are also trained in Hydro Jetting should you need. Hydro Jetting is plumbing's current state of the art machinery to clean and clear pipes – by the time we are done your pipes will be whistle clean!
John THE Plumber Ottawa has proven itself as being a long standing company who cares to know that your plumbing is in check and that your family and/or business is safe from any issues that can arise from plumbing problems. Give us a call today and we'll happily send one of our qualified and knowledgeable gents to your home right away-your sink drains and water pressure will be running perfectly in no time flat!