Clarington Plumbing & Drain Cleaning
The Plumbers You Can Count On
Clarington Plumbers for all Your Plumbing Needs
John the Plumber Clarington plumbers strive to provide you with the best quality services you can imagine. Providing services for all your plumbing needs. Reliable, quality plumbers are hard to find these days, which is why our Clarington plumbers are here to provide the best plumbing services possible. John The Plumber has been in business for over 15 years, which means we've probably encountered any plumbing problem out there. We'll provide you with the best quality, professional plumbing services in the Clarington area.
Don't just trust any old plumbers, trust our John The Plumber Clarington plumbers to get the job done right the first time. All the necessary tools are ready for us in our vans so we can save you time and money!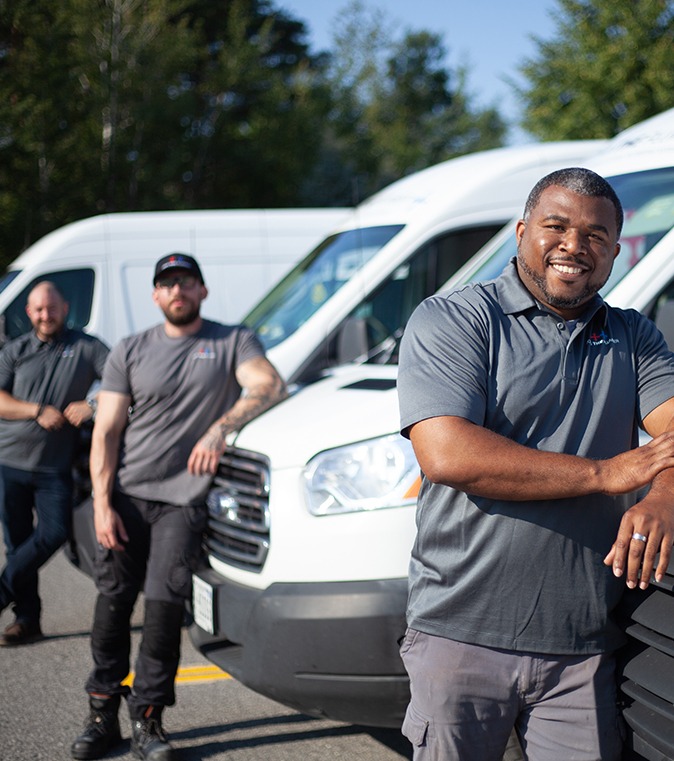 Our Clarington plumbers at John The Plumber pride themselves on their quality work and reliable service. Striving to provide you with the best customer service there is.
Our vans are equipped with all the leading products and equipment so we're ready when you need us. Taking on any and all your plumbing needs from clogged drains, faucet repairs, outdoor plumbing and more. Our team of Clarington plumbers are the best in the area. Contact us today to help you with plumbing issues in your home or commercial property. You'll never have to search again for a reliable, friendly, professional plumber. John The Plumber Clarington, we're here for all your plumbing needs.
Peace of Mind – Customer Loyalty
John The Plumber is proud to have the best warranty on plumbing services in town. We want our customers to know that they can always count on us, no matter what. But for those of you who want peace of mind relating to future plumbing issues, John The Plumber has you covered. John The Plumber now offers customers an opportunity for long-term peace of mind.
John The Plumber wants to make plumbing services affordable. We believe that excellent plumbing services should be affordable to everyone, so we developed the Peace Of Mind plumbing program. Don't be shy to ask our plumbers about it! We offer a service that guarantees front-of-line bookings at ridiculously affordable rates – even for emergencies! On top of that, you'll receive annual plumbing inspections to find problems before they happen. Combine that with peace-of-mind pricing, and you can rest assured that your home plumbing system is well-maintained, protected, and far more sellable – all at an incredibly affordable price.
John The Plumber wants to help. Help us help you! Find out more about our Peace Of Mind Plumbing Program and sign up here.