We've Been Featured in NY Times, Yahoo News, Angie's List, Family Handyman, Plumber Mag, Hunker, 3 Best Rated, Handyman Reviewed, Plumbing Perspective, Ottawa Life, Best Life Online, Baron Mag, Bust Mold, Plumbing Perspective, News Chant, Water Heater Leaking Info, Home Reno People, and many more.
We're the Trusted Plumbers Near You!
Kingston Plumbers Near You
At John The Plumber, we believe in efficiency. Many plumbing problems shouldn't wait. As time goes on, your plumbing problems can grow. That's why we have dedicated plumbers in Queen's, Kingston.
Our dedicated Queen's plumbers are set up for speed and efficiency. Whether you live in Queen's, Weller, Williamsville, Alwington, Woodlands, Calvin Park, Portsmouth, Polson Park or anywhere in between, our Queen's plumbers are minutes away.
If reliability, efficiency, good use of your time, and proper repairs the first time are important to you, then call John The Plumber.
We're the Kingston Plumbers you can count on!

Used them many times at many different properties. Always a great experience. Definitely the best plumbers in Kingston
Why Choose John The Plumber?
Why Choose John The Plumber?
If you choose John The Plumber, you never have to worry about recurring issues.
We are confident that our work will be done right the first time. Time and time again, we are called to repair the work of other plumbers. And we are often disappointed with the competitors.
Our experts have tens of thousands of hours of experience in the field. We're well-trained, well-read, and we've gotten our hands dirty.
We are a premier plumbing service provider, but that doesn't mean that your bill will be higher!
What it means is we can often reduce a 3 hour job to less than an hour because of experience, expertise, and know-how. We want to save our time and your time, which will save you money.
We're not going to drag our feet on the job or find the longest and most expensive repair. We have too many customers and too much work. We can't afford to be inefficient, and this truly does save our customers money.
If you're tired of inefficient plumbers or plumbers offering overly complex solutions, then save some time and money, and call John The Plumber.
Best of all, we back our work up with a warranty. We truly stand behind our work and we're not going to fight you if it's unsatisfactory. Admittedly, sometimes unforeseen things can go wrong. But you can count on John The Plumber to take care of you when it does.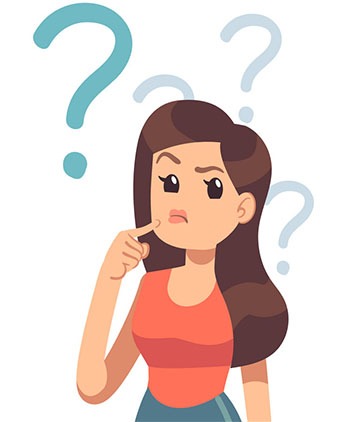 They've done work for me in my home and at my office on multiple occasions. Each time they have provided excellent, professional and efficient service. My go-to for plumbing. A hearty and heartfelt recommendation.
Plumbers Near You!
Efficiency is the name of the game!
Because of our phenomenal reputation, we are busy day in and day out.
What does this mean to you?
It means that we have a team of plumbers. We're all over the city everyday. At any given time, we likely have a local plumber in your neighbourhood.
These factors enable us to squeeze customers in when they need us. It means that we're able to work around your schedule at your convenience. And it means that when you're in a pickle, you can count on us to be the fastest responders in Kingston.
We are Kingston's most efficient plumbers. We're the plumbers near you, always. Choose John The Plumber when you want prompt and convenient appointments, efficient and reliable services, and a world-class experience.

John the plumber was recommended to me, and I highly recommend them as well. Very professional, accommodating and fast. Thank you so much for your work!
The Plumbers Queen's Trust
Expert Kingston Plumbers Providing Plumbing Services Since 2006
Kingston Backflow Prevention Program
What is the Kingston Backflow Prevention Program?
The Kingston Backflow Prevention Program assures that equipment is installed to prevent sullied water from flowing back into the city's water supply. Guaranteeing public safety and long-term safety of shared water resources. Numerous individuals are unaware that backflow conditions can endanger system water quality, posing a health risk to consumers drinking water from the system.
What does backflow mean?
In most cases, drinking water flows from the City's distribution system into a property's private water system. Backflow transpires when there's a reversal of water flow, conventionally due to changes in water pressure. This 'backflow' can cause pollutants to enter the drinking water system.