At John The Plumber, we genuinely want what's best for our customers. We admit that some of our competing Etobicoke plumbers have been around longer, but since we've been in town, more and more locals have been choosing our plumbing services. Our customers have told us time and time again that they appreciate our prompt service, efficient use of time, and friendly and knowledgeable plumbers.
Since making Etobicoke our new home, we've built a respectable list of be-back customers in Kingsway, Eatonville, Richview, and many other Etobicoke neighbourhoods.
We may not be the oldest plumbing company in Etobicoke, but we'll do everything we can to satisfy your needs and earn your ongoing business.
Find out what world-class service is like, and book your appointment with John The Plumber today!


Awesome service. Mike was efficient and went over and beyond to make sure the job got done and saved me hundreds of dollars.

I wouldn't use any other plumber. He was respectful, knowledgeable, pleasant, professional. He exceeded my expectations.

John the Plumber was amazing!! My drain was completely blocked and had my drain fixed so quickly. The service was excellent and the price was reasonable. I would definitely recommend to anyone needing a plumber!!
Plumbers Near You, Anywhere in Etobicoke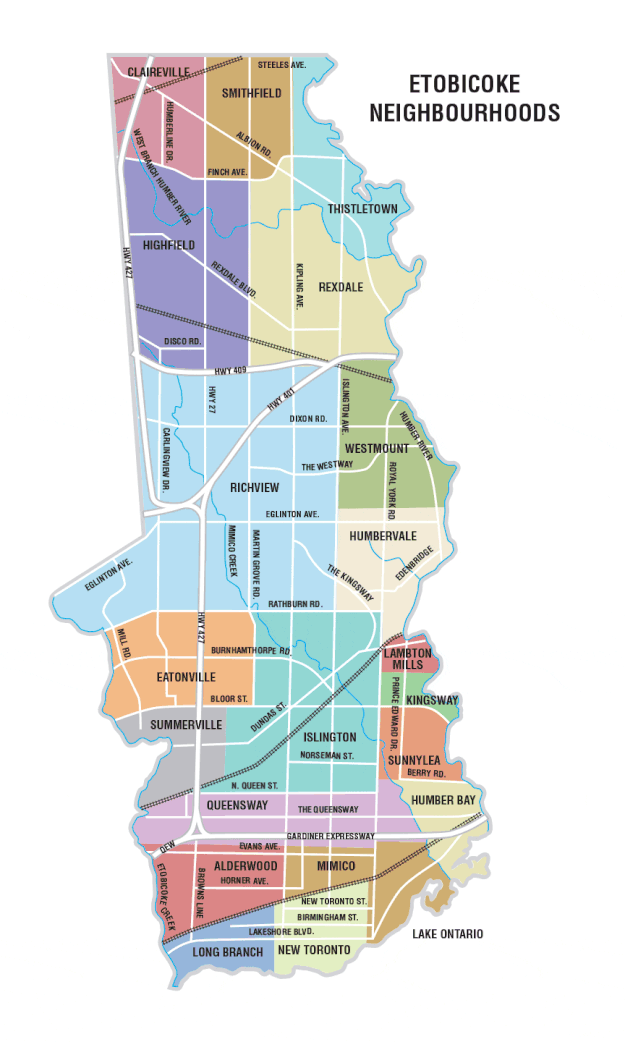 John The Plumber has provided Residential Plumbing Services since 2006. We understand plumbing systems, repairs, and drain cleaning better than most!
Since 2006, we've built an incredible team of the best licensed and local plumbers available, and we're proud to now serve Etobicoke. Our Plumbers in Etobicoke are friendly, reliable, and efficient. They know the neighbourhoods and the houses very well, so they know the best solutions to your plumbing needs.
When it comes to affordable and reliable plumbing solutions, our Etobicoke Plumbers have a proven track record of fixing plumbing systems in the most efficient and economical ways possible, saving you time and money.
Why Choose John The Plumber?
It's no secret that plumbing is a highly competitive industry. What separates John The Plumber from the other local plumbers is our premier customer service, prompt appointments and convenient scheduling, friendly and trustworthy plumbers, and our ability to get the job done right the first time.
Other John The Plumber Benefits Include:
John The Plumber and the Etobicoke Community
John The Plumber cares about Etobicoke, and we're always looking for opportunities to give back! We're interested in learning about new projects and charities.
If you have a local project that we can help with, reach out to us here!
Our plumbers in Etobicoke stay local. This eliminates the risk of things like traffic interfering with our scheduled appointments. We know how off-putting it is when a service provider is late for an appointment.
Although on occasion our plumbers must venture slightly outside of our target service area, for on-time arrival purposes, we aim to keep our Etobicoke plumbers within:
Smithfield • Thistletown • Rexdale • The Elms • Kingsview Village • Richview • Humber Heights • Centennial Park • West Deane Park • Manor Gardens • Humber Valley Village • Islington Village • Markland Wood • Eatonville • Sunnylea • The Queensway • Humber Bay • Alderwood • Mimico • Long Branch • New Toronto
Is your neighborhood missing? Call 647-812-6108 to see if we have a local plumber near you!
TOILET CLOGS AND DRAIN CLEANING IN ETOBICOKE
When you need someone fast for a toilet or drain clog, call John The Plumber. While we are friendly plumbers, that's not what separates us apart from the competition. We are fast and work around your schedule. We know that toilet clogs usually can't wait, and we're ready and waiting when you need us.
What can we help you with today?
ETOBICOKE GENERAL PLUMBING AND REPAIRS
When it comes to plumbing, there's not much that we can't handle. For all your plumbing needs like fixture installations, drain and sewer repairs, toilet replacements, water supply line repair or replacement, or anything else that a plumber should do, call John The Plumber!
Our guys have sharp eyes when finding smarter ways to fix plumbing problems, saving you time and money.
What can we help you with today?
HOT WATER AND WATER HEATERS IN ETOBICOKE
Maybe no hot water isn't a life-or-death situation, but it is certainly inconvenient and uncomfortable. Waking up to a cold shower is a nasty surprise and an unfortunate way to start the day. Let us help you! When it comes to hot water services and water heater repairs, John The Plumber is Etobicoke's choice for quality repair, convenient and friendly service, and efficient use of time.
Call John The Plumber and get your hot water back fast, no matter the make, model, or energy source!
What can we help you with today?
SUMP PUMPS AND PLUMBING PROTECTION IN ETOBICOKE
Inside that strange hole in your basement is a device that stands between your dry basement and an indoor below-ground swimming pool. If you have reason to suspect that it may need some love and attention, don't wait and confirm your suspicions the hard way.
Call John The Plumber before a small problem becomes a nightmare, and have an Etobicoke Water Heater Expert help.
Remember that sump pumps usually last about ten years. We advise that you have a licensed plumber inspect your sump pump long before the ten-year mark, to ensure that your sump pump is ready when you need it.
What can we help you with today?
EMERGENCY PLUMBER AND REPAIR IN ETOBICOKE
Some plumbing issues can't wait. At John The Plumber, your convenience and urgency are urgent to us. We are proud to offer 24-hour emergency plumber services in Etobicoke. Our Etobicoke plumbers are available whenever you need us, and we'll arrive fast.
Whether your toilet is overflowing, your sewer is backing up, your pipes have burst, or any other plumbing emergency, you can count on John The Plumber to offer you top-tier service as fast as possible.
Choose John The Plumber for Plumbing Emergencies!
Is your home and plumbing system getting older? Are you interested in buying a home, but unsure of the safety and quality of its plumbing system? John The Plumber can help with a plumbing inspection!
Our licensed Etobicoke Plumbers have deep knowledge and experience with Etobicoke homes and plumbing systems. We know what problems to expect, where to expect them, the easiest and most affordable ways to fix them, and how to avoid them!
Calling a plumber for an inspection today may mean keeping a plumber away for an expensive repair tomorrow!
While any valued customer can book a plumbing inspection with John The Plumber, please note that members of our Peace of Mind Plumbing Program enjoy one complementary plumbing and HVAC inspection per year! Click here to learn more about our Peace of Mind Plumbing Program and the incredible discounts on services, waived service fees, front-of-the-line booking, credits towards new appliances, and many more benefits.