The Plumbers You Can Count On
Etobicoke Plumbing & Drain Cleaning Services
John The Plumber Etobicoke, providing you with the best possible service conceivable. Being in business for over 15 years, we know a thing or two. Providing you with plumbing services for both residential and commercial properties. Our Etobicoke plumbers servicing any and all your plumbing needs.
Professional reliable plumbers are hard to find these days, which is why John The Plumber Etobicoke is here to provide you with the best plumbing services possible. Don't just trust any old plumbers to get the job done right, trust John The Plumber! We get the job done right, the first time.
Our vans are fully stocked with all the necessary tools needed to provide you with fast, friendly, professional service in Etobicoke.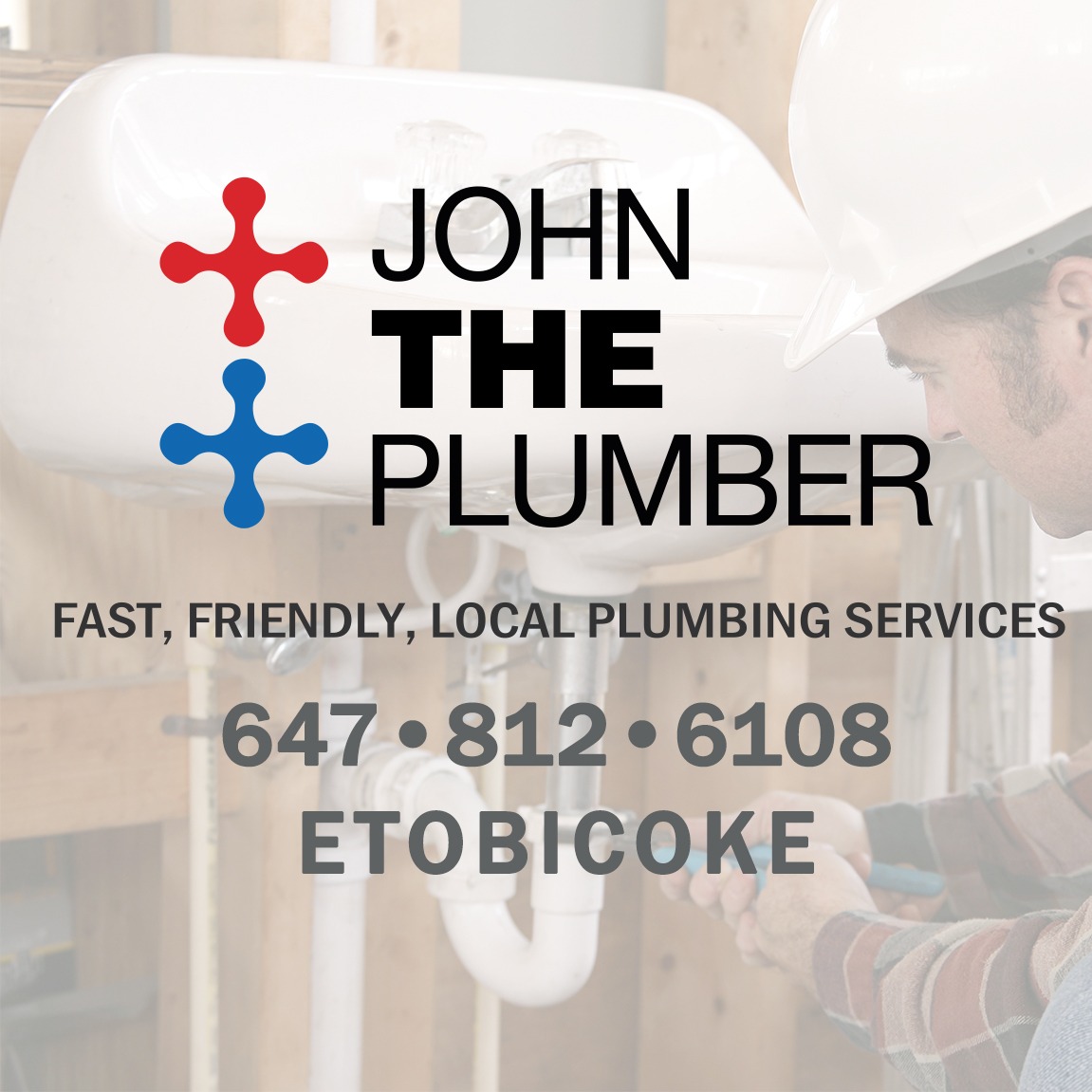 Showers
Immersion Heaters
Water Tank Installs
Gutters and Downpipes
Bathroom Renovations
Kitchen Sinks, Drains and Faucets
Hot Water Problems
Pipework Replacement
Sink Installation
Outdoor Faucets
Toilet Repairs and Installs
Sani Flow Repairs and Installs
Burst Pipes
Tap Repairs and Installs
Overflows
Plumbing Repairs
Pumps
Clogged Kitchen Sinks
Our Etobicoke plumbers at John The Plumber are reliable and pride themselves on their quality of work.
Aiming to provide you with the best possible customer service they can. Having our vans fully stocked with leading equipment and products, we're always ready when you need us. Our plumbers are here for any and all your plumbing needs from blocked drains, clogged toilets, faucet installations and repairs, outdoor taps and much more. Our team in Etobicoke are the best in the area. Be sure to contact us today to help with any and all plumbing issues in your home. You'll never have to search for reliable, professional and friendly plumbers again.
ETOBICOKE PLUMBING REVIEWS
Mike from John the Plumber was amazing!! My drain was completely blocked and had my drain fixed so quickly. The service was excellent and the price was reasonable. I would definitely recommend to anyone needing a plumber!! – hyungcheol shin
Water Quality: Different piping in your home can give your water different tastes and different regions that you live in have different water supplies which can also affect the taste. If you want to be completely confident in your water quality in Etobicoke, perhaps installing a water purification system is for you. A water purification system in your Etobicoke home should have a water softener installed as often the taste of the water is related to the hardness of the water; calcium and magnesium in excess can be tough on your skin and your pipes. Water hardness is generally dependent on where you live and where your water is coming in from in Etobicoke and surrounding areas. Even if you have soft water, a water softener can improve your taste of water.
Have questions? Contact John The Plumber Etobicoke, we'll be happy to help!