Kitchen, Bathroom, Laundry & More
Ottawa's Best Sink Installation
Installing a new sink in your kitchen or bathroom can be a pain! It's tight and cramped underneath a sink, and there's a lot of pieces that need to be disconnected. Plumbers get called thousands of times a day because of leaks that occur after a DIY project has gone bad, and that's after the residents have already wasted the better part of a day trying to do it all by themselves.
John The Plumber wants to help! Sit back and relax as one of our licensed experts complete the job, saving you a lot of time and frustration.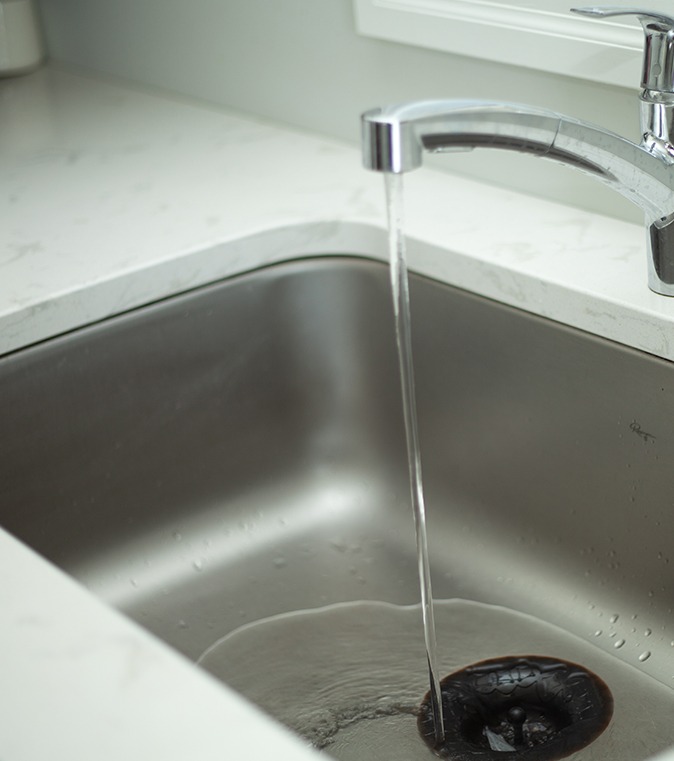 Kitchen Sink Install
Whether you need a brand new sink in a brand new kitchen or you want to replace a kitchen sink, John The Plumber has you covered. Our licensed experts can efficiently install or replace a kitchen sink in a short amount of time, and we come prepared for anything and everything so no shoddy solutions are required. Choose from a wide variety of kitchen sink types like farmhouse sinks, undermount sinks, bar sinks, corner sinks, kitchen island sinks, sinks with drainboards, and more! With our No-Leak guarantee, you can rest assured that the job will be done right the first time – leaving your kitchen functioning and looking great.
Bathroom Sink Install
If you're renovating your bathroom and replacing your bathroom sink or turning your rough-in into a second or third fully functional bathroom, we're the local plumbers you can count on. We will connect and seal everything properly, and test it afterward to ensure that there are no problems. Following our expert services, we will leave your bathroom in the same neat and tidy condition we arrived in, except with a brand new bathroom sink!
Laundry Sink Install
People who don't have a laundry sink often don't realize how useful these fixtures are. Laundry sinks, utility sinks, and laundry tubs go a long way in cleaning all sorts of messy things. They're not just for handwashing delicates! Shoes, tools, cleaning devices, paintbrushes, and more can be easily cleaned in a deep laundry sink without making a splash! Trust John The Plumber to install your new laundry sink or replace an old one!
Garage Sink Install
A utility sink in your garage is a game changer! No more dragging dirty tools or large items through your home and cleaning them in the kitchen! With a garage sink, you'll be able to wash your hands, clean the grill, clean parts, fill mop buckets, attach a hose, grab a quick drink, and much more! Never take your garage mess in the house again! Best of all, you can fill it with ice when the boys come over and keep your cans cool all summer!
Garden Sink Install
Garden sinks are a gardener's dream. The convenience of an outdoor garden sink goes unnoticed to those of us who have never had one. With a garden sink, you can quickly fill watering cans, clean up after weeding, wash the dog without a bathroom mess, or clean your grill and dishes after a barbecue or picnic! Not to mention the added benefit of giving your kids access to freshwater outside, and keeping them from leaving wet trails through the house!
Can You Replace The Sink Yourself?
Of course, you can! By no means are we suggesting that you are incapable. But in our experience, what seems like an easy job quickly turns into a frustrating waste of a good Saturday. Time and time again, something is forgotten, something else was previously overtightened, or a valve begins to leak when the water is turned back on. Save yourself from a bummer, and call John The Plumber!
If you install a sink yourself, don't forget to…
Buy the right size. Measure the existing sink and note the drain locations, otherwise, you'll be cutting holes, be unable to use your new sink, or reconfiguring the pipes underneath the sink.
Turn off the water supply. You likely have a hot and cold water supply underneath the sink, but it's advised that you shut off the main water supply as well, as the valves under sinks are prone to leaking. Once they start leaking, you'll probably need to replace the valve.
Turn on the faucet and relieve the water pressure.
Disconnect the waterlines. Adjustable wrenches can be difficult to use in these tight spaces, but you'll likely need one to untighten these stiff connections.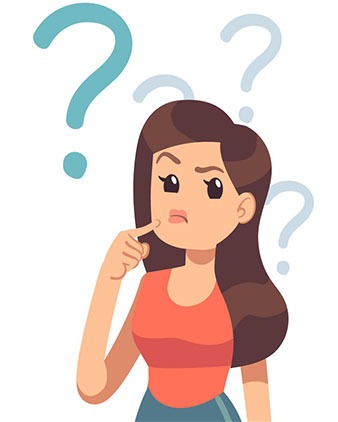 Disconnect the garburator if you have one. Disconnect the circuit and unplug the garbage disposal. They can be difficult to release, but nifty tools are available that make releasing garburators a breeze.
Disconnect the Dishwasher. Your dishwasher likely drains into the drain underneath your sink.
Use a screwdriver to loosen the metal clips holding the sink down.
Cut the caulk with a utility knife.
Have someone push underneath the sink as you lift it.
Clean up the grime and caulk with a putty knife.
Dry-fit the new sink into the existing hole to make sure that it fits.
After confirming that the sink fits, remove it, and place it on a work surface.
Attach the clips.
Install the faucet and sprayer.
Apply a generous ring of plumbers putty around the drain strainer, and press it firmly to secure the strainer in place.
Attach and secure the gaskets and threaded flange to the drain underneath the sink.
Clean the excess putty.
Install a disposal mount if you have a garbage disposal.
Seal the sink by applying a bead of clear silicone to the underside edges of the sink.
Carefully and gently lower the sink in place.
Connect and tighten the clips, securing the sink in place.
Connect the waterlines. Wrap the threads with Teflon tape, and be careful not to overtighten.
Install the Garburator and Dishwasher lines.
Connect the discharge lines to the sink drain pipe and reattach the P-Trap.
Adjust drainpipes to fit with the new configuration. You may need to cut pipes to make it fit, or add pipes where they're short.
Apply a seal around the perimeter of the sink.
Turn the water supply on under the sink and at the main water supply.
Check for leaks. Some leaks won't reveal themselves immediately. Place some paper towels under the sink and monitor it several times throughout the day.
There's a lot of steps when properly installing a sink, and missing steps or completing steps incorrectly can cause a lot of problems! John The Plumber can make your sink installation or replacement a breeze, saving you lots of time and potentially saving you money!
Why Choose John The Plumber?
We cover the entire Ottawa Region, Nepean, Barrhaven, Kanata, Orleans, Bells Corners, Greely, Manotick, Stittsville, and more! We also offer superior plumbing services in Kingston, Hamilton, Burlington, Etobicoke, Ajax, Brockville, Mississauga, and more!

John The Plumber has an ambitious goal. He wants to be the best plumbing service provider in Canada. We take pride in our excellent customer service, our skilled plumbers, and our ability to get the job done fast… But what about making the best plumbing services more affordable?
We're now offering the Peace of Mind Plumbing Program. This program rewards our loyal customers with huge discounts on plumbing services, waived service fees, front-of-the-line booking, credits towards home appliance replacements, and so much more. Click Here to learn more about our new program, and find out how we can save homeowners and landlords money.