Kingston Plumbing & Drain Cleaning
The Plumbers You Can Count On
Now Serving Bayridge Plumbing Services
You've seen the bright orange vans! John the Plumber has been the Kingston plumber to call for all your plumbing needs. From East to West and North to South, no plumber gets there quicker than John THE Plumber. Now serving Bayridge plumbing services! Our team of experienced and licensed professional Kingston plumbers can get any job done efficiently, effectively, affordably, and with a better warranty than anyone. Now with plumbers on standby in the Bayridge area for emergency service calls 24 hours a day!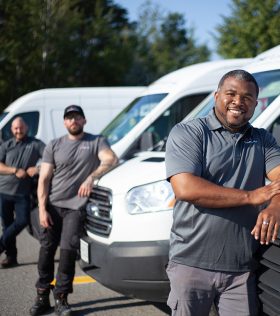 The Plumbers Bayridge Trusts
Expert Kingston Plumbers Providing Plumbing Services Since 2006
Kingston Backflow Prevention Program
What is the Kingston Backflow Prevention Program?
The Kingston Backflow Prevention Program assures that equipment is installed to prevent sullied water from flowing back into the city's water supply. Guaranteeing public safety and long-term safety of shared water resources. Numerous individuals are unaware that backflow conditions can endanger system water quality, posing a health risk to consumers drinking water from the system.
What does backflow mean?
In most cases, drinking water flows from the City's distribution system into a property's private water system. Backflow transpires when there's a reversal of water flow, conventionally due to changes in water pressure. This 'backflow' can cause pollutants to enter the drinking water system.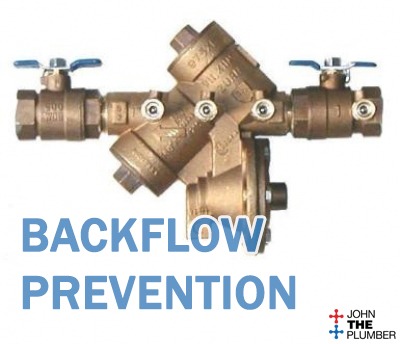 Very swift appointment (next day). Rick was perfectly on time, very friendly (explaining every step) and effective. We definitely recommend him and the company!

cold water was coming out of the faucet when I turned on hot water. Something was obviously wrong with the water heater. Called John The Plumber. Friendly phone dispatcher. She squeezed me in quick. Rob showed up fast, he texted me before he came. Got the hot water tank fixed in no time. I thought it was very reasonably priced, I worried it would be more. He suggested adding a water heater booster to get more hot water out of the same hot water tank. I never heard of it before but I'm thinking about it. Excellent service both on the phone and in person. Very satisfied. Will use again.
John The Plumber is Making Plumbing Affordable Again
Kingston, considered Canada's first capital, is a city of great historical importance and great people. If you live in Kingston, you have a lot to be proud of. Kingston is recognized as a small city with excellent livability, sustainability, opportunity, and way of life. Queen's University is ranked among the best in Canada. As such, Kingston has enjoyed a tremendously academically gifted population with many opportunities in various advanced fields like technology and medicine.
Unfortunately, with so many Kingston citizens leaning away from trades, plumbing service costs are at an all-time high. Many families cannot afford a licensed plumber and have resorted to tinkering with their plumbing system themselves. While we encourage everyone to learn about their plumbing system and basic repairs, we advise that you call a local plumber when you need one. Easily avoidable mistakes happen all the time, which leads to expensive and unaffordable catastrophes. Basements flood every day because of plumbing inexperience and simple errors.
John The Plumber doesn't want this to happen to you. His goal was to make excellent plumbing services affordable to everyone so that everyone can enjoy some peace of mind with their plumbing system. That was when John had an "Aha!" moment and drew out The Peace Of Mind Plumbing Program.
The all-new Peace Of Mind Plumbing Program is a loyalty program like no other. For the low cost of $12.99 a month, you'll enjoy discounts on plumbing services from licensed plumbers, free plumbing and HVAC inspections, front-of-the-line priority booking, waived service fees, credits towards home appliance replacements, and so much more.
The most expensive part of running a service business is acquiring new customers. When you sign up for our customer loyalty program, you're helping us save money on marketing. We want to use these savings to give back, thank you, and provide you with the best plumbers for the best prices. Click here to find out more about The Peace Of Mind Plumbing Program!