Burlington is part of our Toronto plumbing service area, north of Hamilton and southwest of Mississauga, in the west end of the Greater Toronto Area. When you need plumbing repairs, fixture installation, hot water repairs, or any other plumbing services, we hope you'll choose John The Plumber.
John The Plumber has been the local plumber you can count on since 2006. Our team is dedicated to world-class customer service, efficient and affordable plumbing services, and building lifelong customer relationships.
We guarantee that once you choose John The Plumber, you'll never call another plumber again!


John the Plumber was fast and efficient and arrived on time and did excellent work. Michael the Plumbing technician was very knowledgeable and quickly performed all installations required and was very pleasant and professional. Great company and great staff

Very pleased with the service, Micheal was quick, would have taken me all day. Knowledgeable and skilled. Thanks to John The Plumber!

My tenant texted me that the toilet was completely blocked. They had tried plunging but nothing worked.
Unfortunately the handyman I use near Burlington is away. Unfortunate timing. I called John The Plumber. They organized an appointment with my tenant.
My tenant was happy with the service. She said that they texted when they were on the way and arrived as scheduled. They fixed the toilet blockage very quickly. They offered her a monthly thing that apparently helps landlords. I haven't bothered with it, but I appreciate the thought. Overall, very satisfied with the prompt service. I live out of town and they made the experience very easy for me and my tenant. They sent me pictures to show that it everything was fixed. I thought that was cool. I will use their services again in the future when I find myself in a similar situation.
BURLINGTON PLUMBING SERVICES
What Burlington Means to John The Plumber
Like so many other Canadians, John The Plumber has some unforgettable memories in the beautiful city of Burlington.
What's not to love? The waterfront is gorgeous. There's green space, parks, and trails everywhere. You can grab a bite to eat in some of Ontario's best restaurants. The shopping is convenient. The events and festivals are a blast. The Royal Botanical Gardens is one of the most beautiful places you'll ever see.
But most importantly, it's the community. The people!
When we moved into Burlington, we were greeted with a warm welcome. We made friends. We laughed. We shared moments. We quickly recognized that Burlington is home to many of Canada's biggest hearts.
It's because of you, the kind and compassionate people of Burlington, that we love our new home. Thank you, Burlington, for welcoming us into your fantastic city and teaching us what a community is all about.
Complete Plumbing Service Breakdown
Choosing John The Plumber means choosing efficiency and professionalism.
Whether you choose to book your service over the phone or conveniently online, we'll schedule a plumbing service appointment at your convenience. We are fortunate to have a team of qualified and licensed professionals, so we have a greater ability to squeeze you into our schedule when you need us.
Our prices are competitive and standardized. The age-old concern that a technician will take advantage of an inexperienced customer is not a concern when you choose us. Our rates are flat, our estimates are accurate, and our plumbers are busy. Unlike many of our competitors, we have other appointments. We're not going to drag our feet and drain your wallet for hours.
Our plumbers are fully licensed and insured. You may "know a guy" who can do a job on the cheap, but do you want to trust the integrity of your home with someone who cuts corners? Neither do we. Our team is educated, experienced, and does the job right the first time. You won't wake up to a basement flood when we're your plumbing service provider. But if something goes wrong, we have insurance to cover the damage. Your home is safe.
We know the solutions to your problems. Many plumbing issues in a home can be solved in more than one way. Some solutions are cheaper, others are more reliable, and some "solutions" should always be avoided. Our plumbers in Burlington take the time to explain the situation to our clients. You're in control. We will offer you our thoughts and advice and then do the job in the way you choose.
We can handle your home plumbing system inside and out. We're not limited to drain cleaning or leak repair. Our experts are experienced with fixtures, drains, water lines, sewers, water heaters, sump pumps, and everything else that you need in a plumber.
Best of all, we reward our loyal customers. We offer a Peace of Mind Plumbing Program that slashes the prices off of plumbing services and repairs. Our subscribed and loyal customers will appreciate front-of-the-line booking, discounts, waived service fees, annual plumbing inspections, credits towards home appliance replacements, and much more.
We value you, Burlington. We want to do you right and earn your business for life. You're not going to find many teams dedicated to integrity in the way that we are. Give us a chance, and we'll show you a better class of service. We're the plumbers that you deserve.
Burlington Plumbing Team
We're proud to say that John The Plumber is a growing Canadian company. But due to the nature of our growth, John simply can't service every call that we receive. But that's okay because Burlington has got talent!
Our Burlington plumbing team is made up of local plumbers. They have homes and families in town. They know the area, the neighborhood, and the plumbing systems. We know what problems frequently occur in which Burlington neighborhoods, and we know how to fix them as efficiently and cost-effectively as possible.
Choose John The Plumber and support a plumber in your community. We care about our neighbors, and we want to help them. We want to help you.
Satisfaction Guaranteed
You don't become a well-respected and trusted service provider by accident.
John The Plumber has built a reputation for being efficient, honest, professional, and good at what he does. Every day, we receive phone calls from new customers who trusted somebody else for the last time. We go to our new customer's homes and repair what the other guy fixed.
After that, the problem is fixed, and our customers can move on. But we know that they'll call us again the next time they need a plumber.
We're incredibly proud of our be-back customers. We've built relationships that have lasted years and continue to grow. Once you choose John The Plumber, you never go back. Guaranteed.
How do we do it? By going the extra mile and satisfying our valued customers.
We admit that once in a blue moon, something doesn't go to plan. It happens to everyone. What separates John The Plumber is how we handle these rare occasions. We're not going to ignore your phone calls or dodge you. We want to make it right, and we will.
Our reviews are primarily made up of high-quality 5-star reviews. This isn't an accident, and we can't delete bad reviews. Instead, when something goes wrong, we fix it and do right by the customer. We do everything we can to strengthen our customer relationships, and we'll always do the right thing.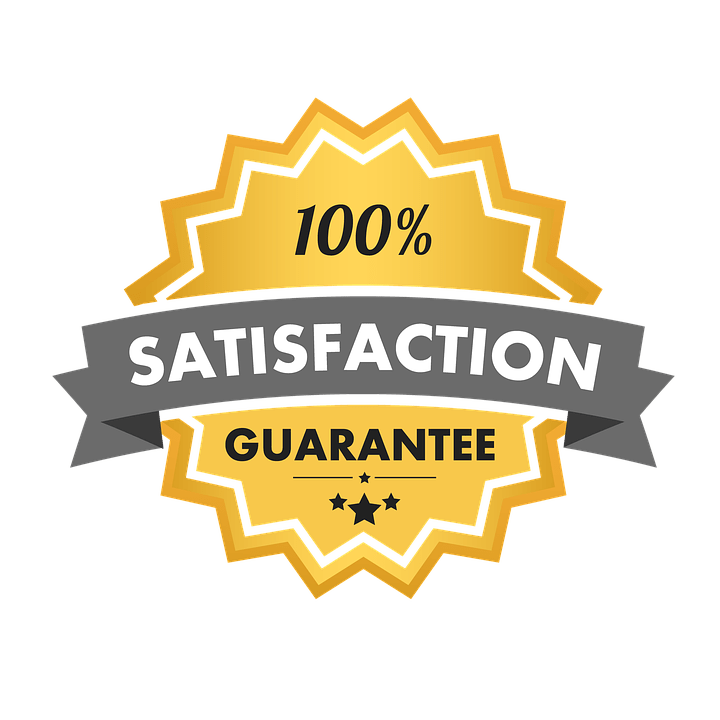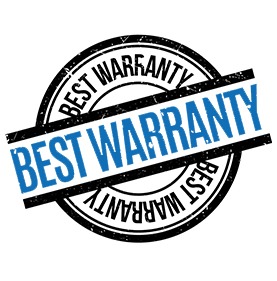 Reliable Plumbing Backed by the Industries Best Warranty
We believe in our plumbers and plumbing services. We know that our work is done with care and precision. But we want you to feel safe and secure with our services, too, so we offer a standard 2-year warranty on most plumbing services.
If something goes wrong with a repair, we'll be there. If you find a leak after an installation, we'll get to the bottom of it. We'll be there to take care of you when you need us.
The standard 2-year warranty is enhanced to 3 years with our Peace of Mind Plumbing Program. This is an optional monthly subscription that gives homeowners and landlords access to the best rates in plumbing.
Whether you choose our standard warranty or to join the Peace of Mind Plumbing Program, we'll always stand by the excellence of our work.
A professional drain cleaning service can mean the difference between a clog removal that lasts and a drain that clogs frequently or even a drain backup.
Our Burlington Drain Cleaning services are the best in the city. We can clean slow drains and increase the flow, we can blast out and hydro jet blockages, and we can repair your drain when necessary.
Whether you need a drain repair or a drain replacement, John The Plumber should be the top choice. We have the right drain cleaning tools to handle any sink clog or shower clog. When you need drain cleaning services near you, we hope that you choose John The Plumber.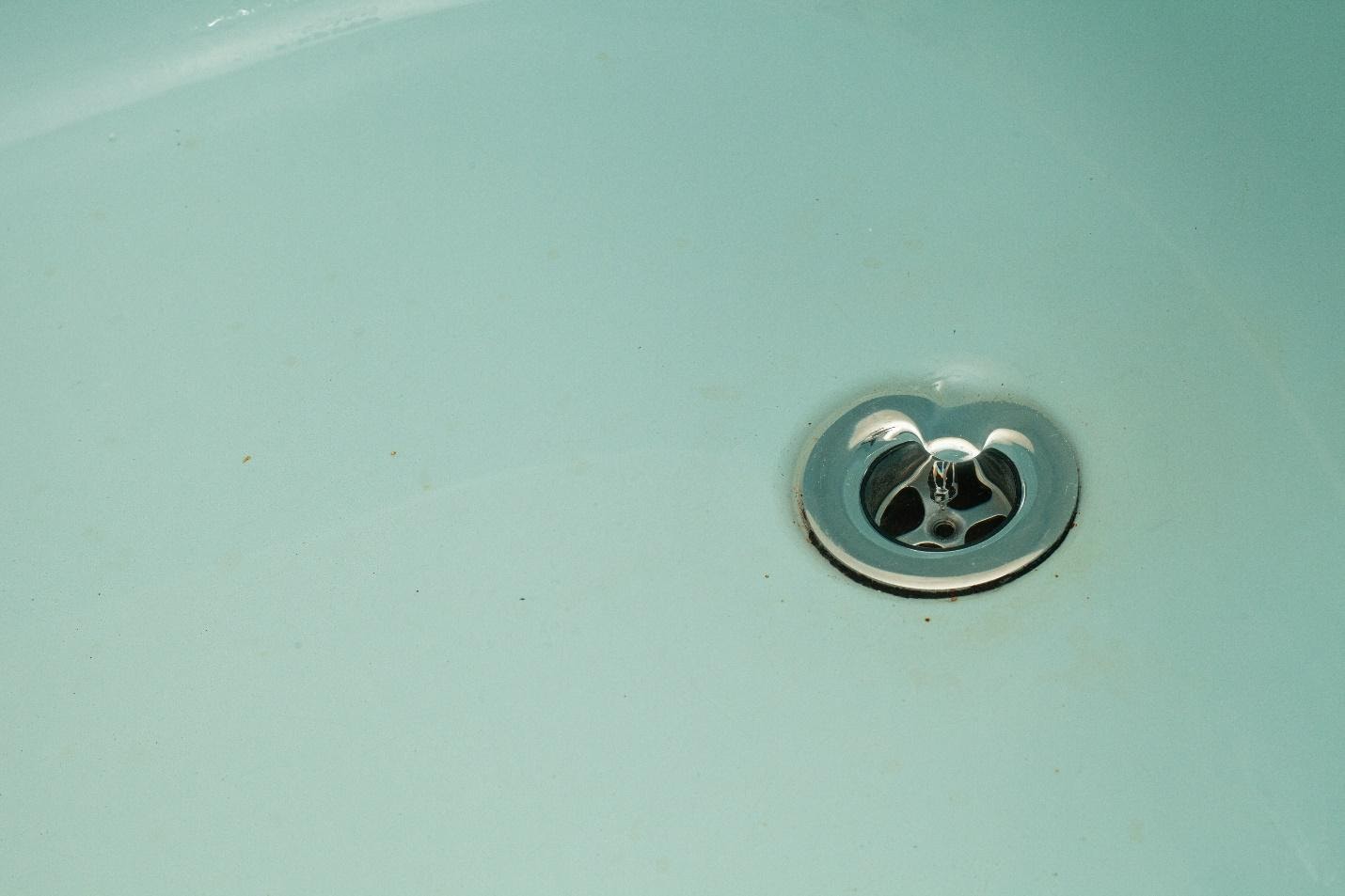 Sewer Cleaning and Repair
A sewer backup is a big deal. It smells terrible, it's disgusting, it can cause tens of thousands of dollars in damage, and it's hazardous to your health. A sewer cleanout and sewer backup services are the answer.
Our professionals deal with this sort of thing all the time. It's a nasty job, but somebody's got to do it. When you need a sewer cleaning company near you, give us a call! We understand how awful sewer issues and blockages can be, and we're here to help.
Sewer drain clogs sometimes require bigger guns than sewer jetting. Sometimes we need to dig, repair, and replace your sewer pipes. We'll do everything that we can to avoid a bigger job than is required, but we have the tools to help when a sewer cleaning service won't do.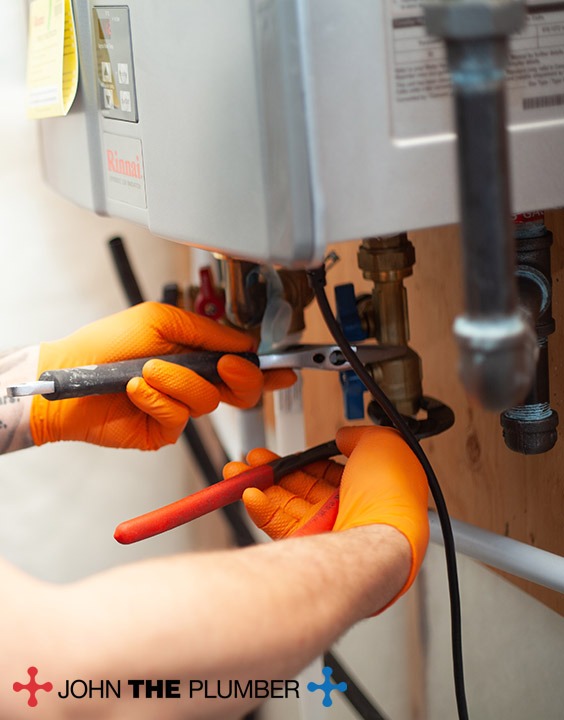 Water Heater Installation and Repair
If you turn the hot water knob, but cold water pours from the faucet, we can help. Hot water issues are water heater issues. Whether you have a hot water tank or a tankless water heater, gas water heater, or electric water heater, we can help.
John The Plumber is the water heater installation professional near you that you can count on. If you need a new water heater installation, we can help you. If you need a water heater repair, we can help you. If you need to replace or upgrade your hot water heater, we can help you!
We are experienced with all makes and models, we can handle hot water tank size and capacity, and we're familiar with water heaters powered by electricity, gas, or propane.
If your hot water tank isn't supplying enough hot water, but you're not ready to upgrade, we can still help! John The Plumber is one of few plumbers in Burlington who offers Water Heater Booster Installation. These nifty devices can boost your hot water and increase your hot water usage capacity to meet your needs!
Some problems with plumbing are plumbing emergencies. John The Plumber understands the importance of water supply and drainage, so we became the Emergency Plumber in Burlington. It can be challenging to find an off-hours plumber, but it's easy with John The Plumber. Whether you need a 24-hour plumber or a plumbing repair on the weekend, we'll be there.
A typical plumbing emergency can be frozen pipes, clogged drains, overflowing toilets, sewer backups, no hot water, and anything else that can't wait for a plumber to schedule you at his convenience.
When you're experiencing a plumbing emergency, give us a call. We'll be there faster than anybody, and we'll be happy to help.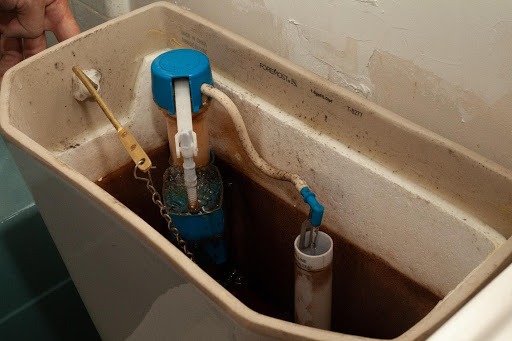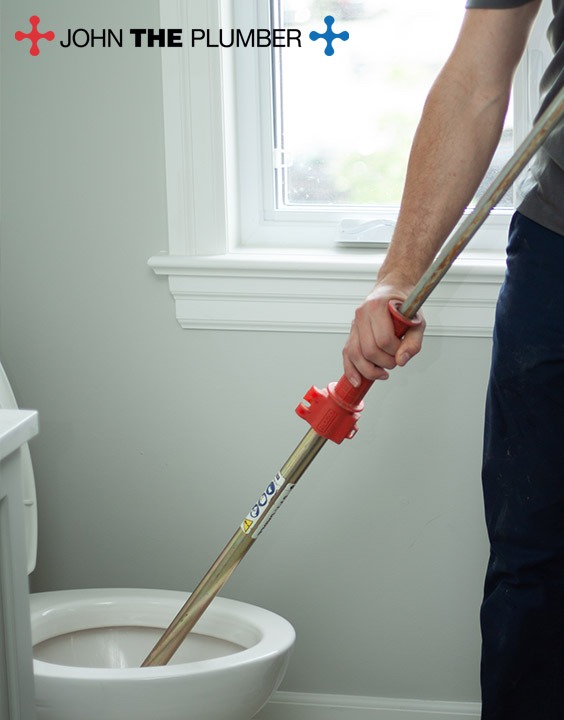 A clogged toilet can be a pretty crappy situation! If you're experiencing a clog in your bathroom or a blockage in your toilet drain, give us a call! We know the ways around a plunger, and we come equipped with plumbing augers, hydro jetters, plumbing inspection cameras, and everything else that we'll need.
But our service doesn't stop at the toilet blockages and clogs! We can install a new toilet, replace a toilet when it's time, fix your toilet if it's leaking, replace the water supply valve to the toilet when it's not working, we can repair your toilet when it's not flushing, we can figure out why it takes more than one flush to clear waste, and we can stop a toilet that is continuously running.
Whatever throne issues you have, we want to help. Don't be shy with John The Plumber. We've seen it all, and your toilet mess can't be any worse than what we've handled in the past. We've dealt with some nasty plumbing issues, and there's nothing to be ashamed of.
When you need a professional plumber who you can feel comfortable with and allow to fix your toilet problems, book an appointment with John The Plumber. We're the Toilet Pros.
Sink Installation and Repair
A Sink Replacement is a quick way to give a kitchen or a bathroom a facelift! We can install your sink and drain properly, and with our No-Leak guarantee, you can feel comfortable knowing that it was done right.
We come equipped with every tool and supply that the job may need. We're prepared for surprises, and we won't need to go to the store to buy anything we failed to bring. Our vans are locked and loaded!
If your sink drain is leaking or isn't as fresh and aesthetically-pleasing as it once was, we can help you in the most affordable ways possible. We'll be happy to install a sink that you've already purchased or bring the sink of your dreams with us. It doesn't matter. We'll do what you need!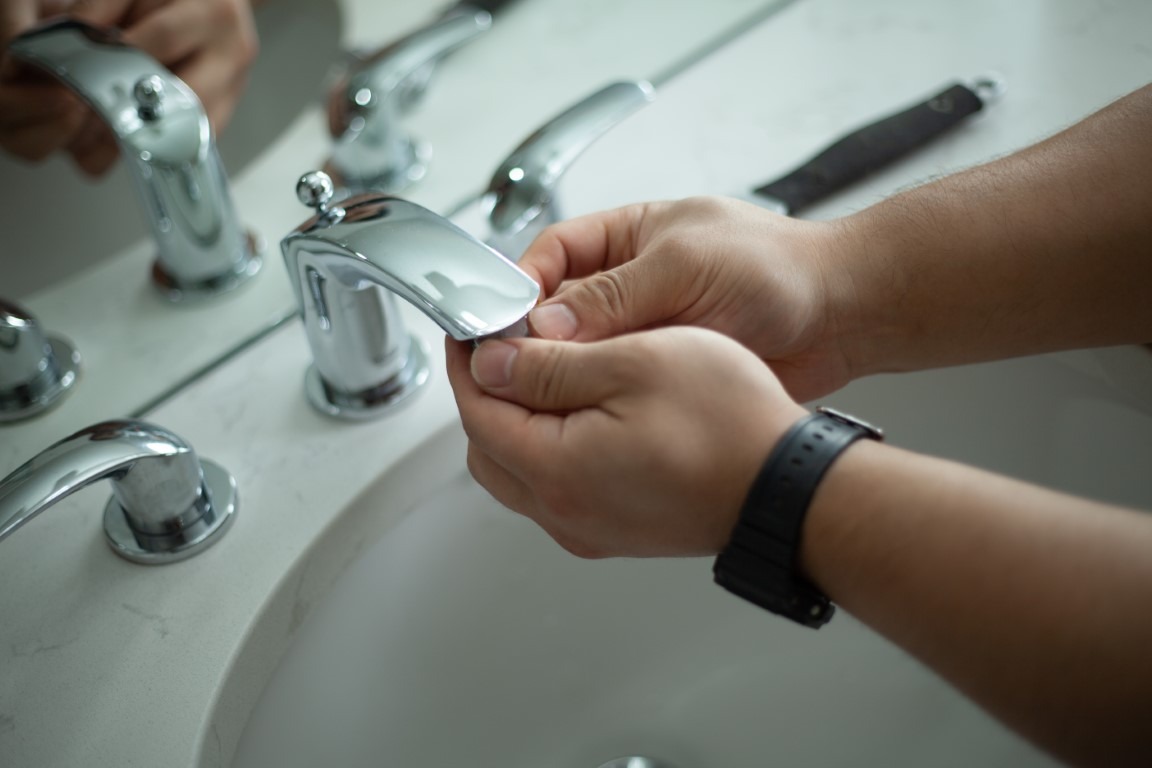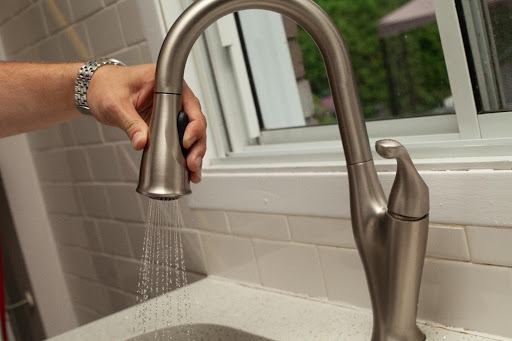 Faucet and Fixture Installation and Repair
Faucets are pretty nifty! Some faucets look beautiful. Some faucets pull out. Some faucets have different spraying modes. Some are even hands-free or tap-activated! There are so many options!
When your faucet gives you grief, we can help by repairing it or installing a new and better faucet. We can offer recommendations and help you avoid faucets that are prone to leaks or drips. We can inform you about what's "hot" in the industry. And we can make your faucet replacement a breeze.
Faucet installs aren't the most challenging plumbing job, but they can be frustrating. You have to squeeze under the sink, deal with old leaky valves, hook all the pieces up and put it all in place. But sometimes you'll test it out only to find that the connections are leaky and you have to try again!
Save yourself some frustration and some scuffs on your knuckles, and choose John The Plumber for your faucet installation and repair. We're happy to help with kitchen faucets, bathroom faucets, shower faucets, bathtub faucets, outdoor faucets, and more!
Water Supply Hookup and Repair
Whether you need to replace old water supply pipes or build a new water supply, we've got you covered. We can help with basement rough-ins, water supplies for new appliances, or repairing leaks in the waterlines.
Whatever you need help with, if it's related to water, we can do it!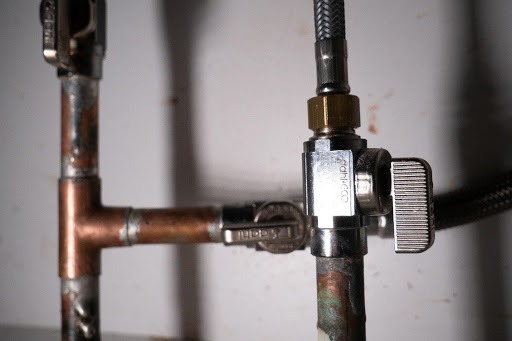 Peace of Mind Plumbing Program
At John The Plumber, we believe that every Canadian should have access to good plumbing. We understand that licensed experts can be expensive, so we created the Peace of Mind Plumbing Program.
This program aims to lower the cost of residential plumbing services so that everyone can afford them. For $12.99 a month, you can enjoy discounts, waived service fees, front-of-the-line booking, money towards new appliance installations, and more.
When you need a little Peace of Mind in your home, consider the Peace of Mind Plumbing Program.
Aldershot • Alton Village • Brant Hills • Central • Downtown Burlington • Dynes • Elizabeth Gardens • Headon Forest • Longmoor • Millcroft • Mountainside • Palmer • Pinedale • Plains • Roseland • Shoreacres • Tansley • The Orchard • Tyadaga