Plumbing Venting Improvement and Repair
Plumbing Vents, Improvement & Repairs
When thinking about plumbing, people tend to gravitate towards water supplies and drains. But what about venting? Your plumbing vents are vital in your plumbing drain system. Without a vent, the pressure in the drain system would cause a bunch of problems.
If there's something wrong with your plumbing vents, your drains may struggle, your traps won't work, sewer gas may enter your home, and many other problems.
When you're having issues with your plumbing vents, call John The Plumber!
We're the Plumber near you that you can count on!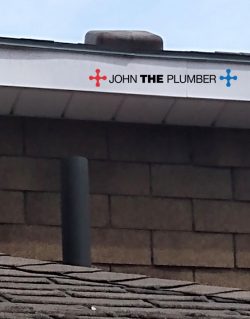 Had them over twice just over a year ago. The first was for a drain issue in the basement. Then a month later to repair the drain and vent for our kitchen sink. Alistair did an outstanding job both times. Very clean repair / installation and left no mess. He explained everything, he was very polite, professional, and a great service plumber.

Johnathan came by my house to investigate a sewage smell, and quickly installed an automatic air vent.