Heating Service and Repair
Heating Services: Repair & Installation
Just as we get the water to flow, John The Plumber can get the toasty air to flow. Whether you need your furnace repaired, or you need a new furnace, or you want your heating system serviced regularly so it doesn't give out at the wrong time, we'll get your home comfortable enough that you forget you're here in Canada. That means we show up on short notice, often in what you'd consider an emergency. It also means that, as forced-air heating specialists, we handle both gas and oil heating systems. From first calling us to cleaning up when your repair is finished, you can count on a safe, complete, and convenient solution.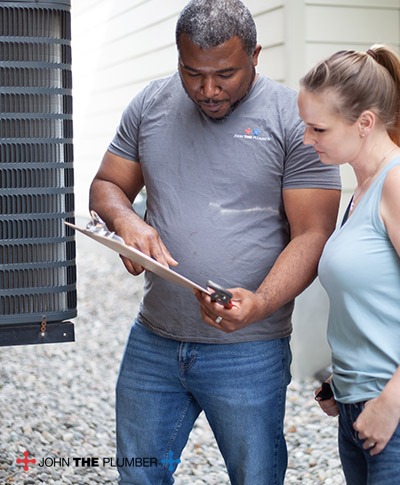 Call John The Plumber today and book an appointment with the best heating service and repair experts near you.
Why Choose John The Plumber for Heating Services?
It's no secret that John The Plumber is one of the leading local plumbing companies, because we're fast, friendly, and reliable.
But that's not where our home services stop. Since 2006, we've been building a team of the best local technicians available. We're becoming a one-stop-shop for all kinds of residential home services.
We've built our brand through offering reliable and efficient services, squeezing people in as quickly as possible, arriving prepared, and honouring our industry-leading warranties. That's as true of our heating services as of our plumbing services.
If you prefer saving time and reliable results with a smile, then you prefer John The Plumber!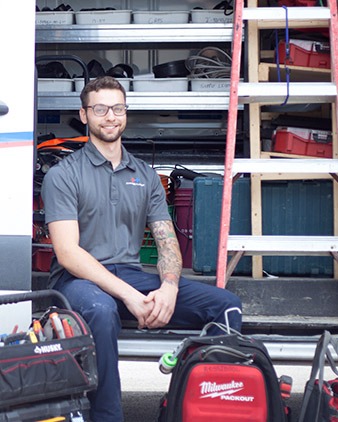 Brent showed up on time, very friendly, was honest and frank with what could be done and what didn't have to be done, which I super appreciated. It was a good experience to be honest – highly recommended.

Professional, friendly, considerate, and clean. Rick did the job efficiently and explained the process.