Ottawa Tankless Water Heater Rentals – Rent-To-Own Tankless Heaters
A tankless water heater will offer you hot water until the utilities run dry!
Unfortunately, tankless water heaters are more expensive than most hot water tanks. However, tankless water heating systems have many benefits over traditional hot water tanks, and they're worth the higher costs for most homeowners.
Is there a solution to the high upfront costs of a tankless water heater?
Yes! John The Plumber is proud to offer you a Rent-To-Own Tankless Water Heater!
We're making Tankless Water Heater Rentals better by giving you complete ownership at the end of our payment program!
Upgrade your water heating system to a tankless heater system today with low monthly payments, and start enjoying endless hot water today!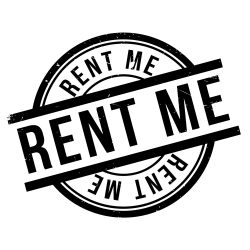 Why Choose John The Plumber For Tankless Water Heater Rentals?
Peace of Mind is very important here at John The Plumber!
We know how stressful contractual agreements can be!
That's why we're proud to announce that you can cancel your rental agreement at any time and purchase the unit!
No contract is forcing you to remain on monthly payments!
In Ottawa, there is a shortage of licensed plumbers and gas technicians!
When it comes to tankless hot water heaters and natural gas, it's important to hire someone that knows what they're doing.
At John The Plumber, when we send a technician, you're going to deal with an expert that knows what he or she is doing!
If you don't want to wait for service on your water heaters, call John The Plumber!
Whether it's for maintenance, repairs, or a new hot water heater installation, we are the fastest plumbers to book you in!
When you want plumbing services as soon as possible, choose John The Plumber!
John The Plumber has built a reputation by helping Ottawa residents get the services they need at fair and affordable prices.
But when it comes to Tankless Water Heaters, the upfront cost of a tankless water heater installation can be a hard pill to swallow.
That's why we're proud to offer our new Rent-To-Own Tankless Water Heater Program.
We're exchanging high upfront costs for affordable monthly payments!
By the end of our rent-to-own agreement, you will completely own your new Tankless Water Heater!
Other Tankless Water Heater Services
Tankless Water Heater Service Area
We're available when you need a: