How a Plumber Inspects a Toilet
Plumbing Questions Answered
Toilet Inspections
Whether you've noticed something off about your toilet or you are inspecting the toilets in a new home, knowing what to look for is crucial. As basic as toilets may be, there are some telling signs to look out for. This article is going to inform you on what to look out for and what it may mean.
How to Test a Toilet
We have grown up with toilets, and as such, many of us have come to think of toilets as a simple and reliable receptacle that we can count on to rid our homes of human waste. But there is more to it than what meets the eye.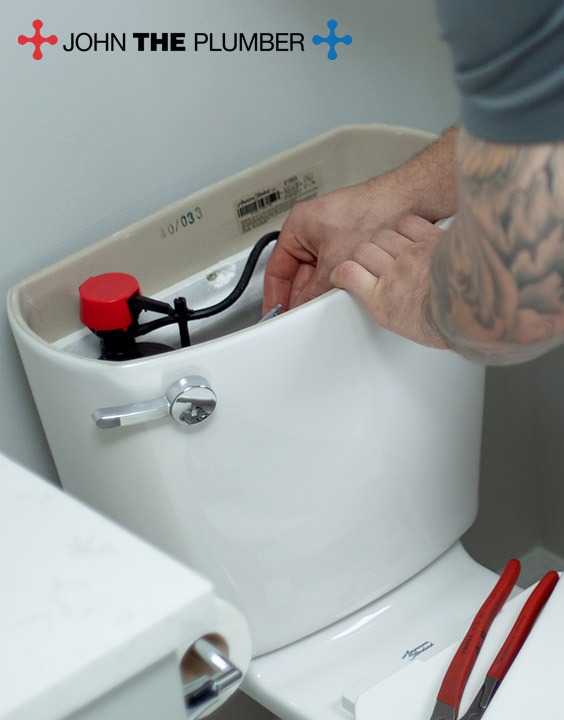 10 Things to Inspect on a Toilet
Will the toilet flush? Does it flush correctly and efficiently? Does it seem slower than you would expect? Do you see some waste-matter remain or return into the bowl?
A toilet that is slow or failing to remove all of the waste may indicate a few problems: a low water level within the tank, a clog in the toilet or in the pipes below it, or a buildup of minerals in the drain pipes.
A toilet clog can often be fixed with a plunger or some dish soap, but a clog or blockage in the pipes can require a lot more effort or even a pipe replacement. Remember to take care of your drain pipes so that they take care of your waste.
Do the tank and bowl refill efficiently? Toilet tanks should refill within 3 minutes. If it's taking an excessive amount of time, make sure that the water shutoff valve is completely open. If you continue to experience slow refill times, you might need to clean, repair, or replace the valve.
Does the water shutoff valve work? Does it have one? Some toilets don't have an independent water shutoff and require water to be shut off for the entire home in order to repair or maintain a toilet. This is a little inconvenient. It's also not unusual for the shutoff valves to wear out or fail. It's not a very expensive repair, but it can be stressful when you need it and it's not working.
Does the toilet wobble when you sit down or jerk it? A toilet should be fixed firmly to the floor. Wobbliness can lead to leaks, damage the wax ring, and even damage the toilet, floor, and pipes. Furthermore, it can eventually lead to sewer gas leaking into your home.
Is the tank tightly fixed to the bowl? A loose tank can cause your tank to rock and leak.
Does the toilet continue running? A slow and steady waste of water can add up in the long run.
What physical condition is the toilet in? Are there any visible cracks, chips, or other damage?
Are there signs of excessive moisture? A little condensation is not unusual, but be sure to check behind the toilet for mold.
What are the surrounding floors like? Is there any softness or warps? Does it seem to have been damaged by water? Be sure to check the sides and behind the toilet as well.
How's the condition of the seat? Does it move around more than it should?
Any issues when inspecting your toilet should be addressed. Small problems have been known to evolve into big problems, and they usually do. Many of the above problems can be fixed with relative ease if you know what you're doing. If you're considering buying a new home, John The Plumber would be happy to inspect the plumbing system on your behalf. It's better to be safe than sorry! Our plumbers come equipped with everything that is needed to fix nearly every plumbing issue. If you're not sure about the health of your plumbing system, don't be shy. John The Plumber is here to help. Call now!