Kingston is a beautiful city with many gorgeous old homes lining the shores of the St. Lawrence and throughout the city itself. The drawback to owning one of these amazing homes is well – their guts get old and break down, including cellar items we never think about like the hot water heater. John has received many phone calls after a homeowner's tank has either conked out completely or appears to be dying a slow death.
Today, there isn't just the replacement option of a standard water heater; many are now choosing what is called a tankless water heater. These tanks are named exactly as they are: it's a water heater without a tank. Tankless water heaters are very efficient and environmentally friendly. They have become so popular we have included a list of why choosing a tankless water heater is an option to consider, as well as a list of signs that may indicate it's time to start thinking about which replacement choice is best for your home before you are without hot water.
Tankless Water Heater Features:
On Demand: Tankless heaters only produces hot water when you want it to
Lower Cost: Tankless heaters provide a savings on gas and energy as there isn't any waste storing hot water in the tank.
Space Efficient: Tankless heaters takes up less space in your home as there is no tank; you can mount them on the wall and utilize that space for something else should you choose.
Reports have indicated that nearly 19% of one's home energy pulls is your hot water heater. By opting for a tankless water heater you will see lower operating costs as your monthly gas bill will reduce.
Signs It Is Time To Replace Your Hot Water Heater:
Is water collecting on top or around your water heater?
Is your hot water rusty looking when you turn on the faucet?
Have you noted rust colored stains in your sinks or showers?
Do you suddenly hear banging or whining noises?
Is it taking longer than normal for your water to heat up?
Are you getting less hot water than you normally would?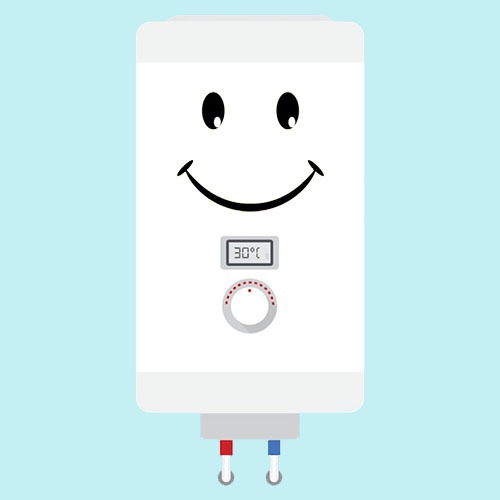 If you answered yes to any of those questions, your old hot water tank may well be ready to be replaced. To learn more about tankless heaters, to have one installed or if you have any other plumbing concerns, give us a call and we will send one of our licensed Kingston plumbers to you right away.
Also, before we forget to mention, Our Company holds a gas license and we are capable of installing, repairing and replacing gas water heaters for you as well. John THE Plumber is here to help 24/7!