Is Your Home Ready For Another Rainstorm?
Learn How A Backup Sump Pump Can Save You Thousands Of Dollars
2022 has been wild in Ottawa!
The storm in May caused countless damage in the region. Many of us lost our trees, received tons of damage to our property, and lost power.
Worse yet, countless homes experienced additional damage to their homes due to flooding caused by the power outage.
After all, regular sump pumps are only good if the power is on!
Read to the bottom to find out how these homeowners could have prevented tens of thousands of dollars in flood damage by installing a Battery Backup Sump Pump.
… And, if you're considering a battery backup system, you may find a juicy coupon at the end!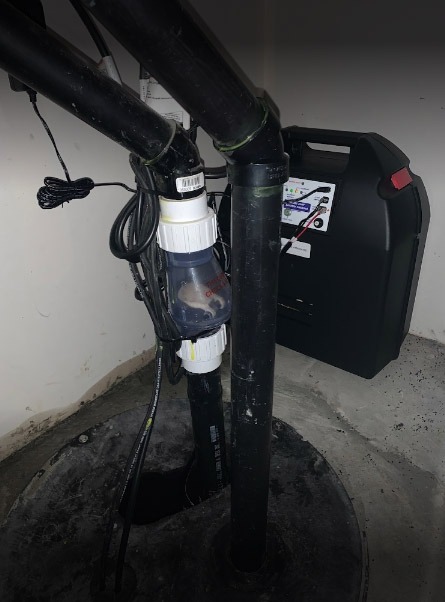 Everything You Need To Know About Battery Backup Sump Pumps
If you've never heard of a backup battery sump pump system, or you want a little more information, you've come to the right place!
Click the questions to find the answers!
Are You Interested In Protecting Your Home?
If you're interested in adding a battery backup sump pump to your home protection arsenal, you've come to the right place!
John The Plumber is the #1 plumbing company in Ottawa. Since 2006, we've installed countless battery backup sump pumps.
With our Customer Satisfaction Guarantee and Two-Year Warranty, you can't go wrong.
We really want to help you protect your home from flooding and water damage.
Click below to schedule an appointment with a licensed and insured plumbing company!
John The Plumber is Available for Same-Day Service Anywhere in Ottawa!
If you want fast, friendly, and reliable plumbing services, you call John The Plumber!
We're the plumbers Ottawa has trusted since 2006!
We're ready and available with:
And more!