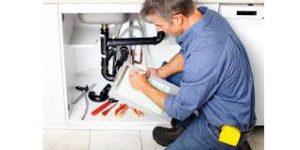 You probably found this page by using the search term plumbers Kingston. Anyone searching plumbers Kingston, probably needs a plumber in Kingston. I know I'm overstating the obvious, but I'm writing this blog post today, to tell you why you should be clicking on John The Plumber when you're searching for plumbers Kingston. There are many plumbing companies in Kingston to choose from, but John The Plumber offers the best warranty in town, doubling any other Kingston plumbing company. The best warranty in town, is brought to you by John The Plumber. Every other plumber in Kingston is only offering a one year warranty. We will double that! Providing a 2 year warranty on all work that we do, with the exception of blocked drains, as that is often a result of homeowner activity.
The best plumbers in Kingston, John The Plumber backs up this claim by doubling the warranty that any other plumbing company in Kingston offers. Just take a look at our online reviews!!!! At John The Plumber we are very proud of our reputation, and strive to bring the residents of Kingston the best possible plumbing experience.
John The Plumber is also offering emergency plumbing services to the residents of Kingston. If you're stuck, caught in the middle of a mess due to a leaking pipe, or have suddenly ran out of hot water, Give us a call immediately at 343-477-1970.
John The Plumber
308 Wellington Street Unit 4
Kingston, Ont
K7K 7A8
343-477-1970