Tips To Avoid A Flooded Basement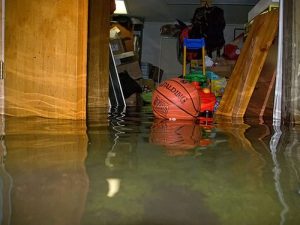 There are a lot of reasons for basement flooding. It may be due to natural disaster such as heavy rainfall, storms and rapid snow melts in the spring. Nonetheless, basement flooding does not only occur because of natural disaster, flooding may happen also as a result of overflow of dishwashers, burst water pipe lines, blocked toilets and storm sewer backup. Whatever the reason, it is important for home owners to take necessary measures to protect their home from any possible flooding. Even if you or your neighbours never experienced the basement floods before, your homes can still be at risk of flooding. Here below are some tips that may help you to avoid a flooded basement in your home.
Install a backwater valve:
Installing the backwater valve will stop the overflow of sewer drains by removing the back flow of sewer water. Overflow of sewer water is considered one of the main reasons for basement flooding. During summer periods, most cities experience heavy rainfall, which causes the sewer system of the area to overflow through the sewer drains of homes. Installing the backwater valve helps the home owners in protecting their home basement from possible floods.
Installation of sump pit drainage system:
Installing a sump pit drainage system is one of the most significant things that a home owner can do to preserve the basement from flooding. A sump pit drainage system comprises of pump discharge pipe, sump pit and a sump pump. The sump pit collects water that flows from leaking tiles around your basement. The discharger pipe can be placed in a safe place where the water can be absorbed.
Nonetheless, to install a sump pit drainage system and backwater valve, get a Ottawa plumbing professional for help because proper placement of these tools play a significant role to obtain results.
Make sure you waterproof your basement:
Waterproofing your home basement by installing a weeping tile system. These tiles are installed in the ground surrounded by gravel. This helps in reducing the moisture content in the soil near the basement of your home.
Improve the drainage system around your residence:
Build the ground around your house in a way the water can flow away from your basement walls. However, if the downspouts are connected to your home sewer system, make sure to disconnect it immediately.
All these measures help home owners to protect their basement. Nonetheless, get an expert's advice or you call a water damage restoration Ottawa plumbing company to inspect your home.