Why You Should Hire A Licensed Plumber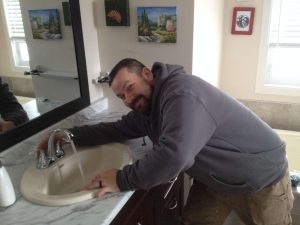 There are many reasons why you should hire a licensed plumber for your plumbing projects. They can help you with all sort of issues from basic everyday repairs to larger renovating and construction tasks. A qualified professional will supply you with the best services and tips to avoid future problems.
They are experience and well trained
Most licensed plumbers Ottawa will more than likely to have professional training. It by law that plumbers should be licensed and so a licensed expert must prove that they are trained with experience. Obtaining a plumbing license requires years of training and helps to ensure you are hiring someone with the required knowledge and skills.
License and Insurance
Having a license is a sign that the plumber you are hiring has had years of professional training and are bonded and insured to work in a reputable company. This is important because if there is a new problem which arises while they are fixing the original one, they will fixing new problem as well.
Tools and materials
licensed plumber have access to the right tools and materials that will be needed to repair or install your plumbing problems that you more than likely do not have access to. This is the main reason they are able to get the job done easily and correctly. A good licensed plumber knows how to use certain plumbing tools that a home owner might not be very use to with.
They do quick service
When you hire a licensed plumber to fix your problem you can be rest assured that they will be able to get the job done on time. This is important as this will help you save money on fixing the plumbing problem repeatedly. A good licensed plumber will not mess around and waste time as they understand that their time is costing you a lot of money. This also is one of the most important reasons why you should hire a licensed plumber in Ottawa.
A licensed Ottawa plumber plays by the Rules – That is, he adhere to rules and regulations in order to remain certified. This is very important if you are constructing a new home. By hiring a licensed plumber, you can be assured that he or she won't turn you around and that you will get the job done perfectly.
Contact John the Plumber Ottawa for all of your Ottawa plumbing needs.