Big piles of snow building u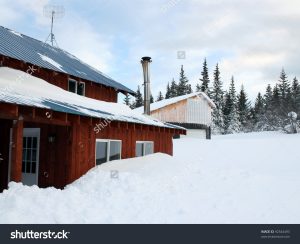 p around your foundation on winters such as this one can be a problem. Every spring when the snow is melting, our plumbing technicians see many people with flooded basements. When the weather warms up, the big piles of snow that accumulates around our homes each year, begin to melt. When we've had a winter with heavy snow fall, every good plumbing expert will advise you to remove the snow that is directly around your foundation.
Melting Snow Around Your Foundation is Worse When it's Raining
Shovelling our driveways, walkways, and paths is bad enough, but any plumber worth his weight will tell you that removing the snow around your foundation is a must before the big melt. John The Plumber says that if you leave all that snow up against your foundation, and it rains during early spring, you're likely to be looking at a basement flood. The added water volume that the warm rain adds to the already melting snow is often too much for our weeping tile systems to handle.
Give Your Submersible Sump Pump a Chance To Keep Up
You submersible sump pump should be in top working condition. Test your sump pump each winter to make sure it isn't in need of a plumbing repair. A sump pump repair or servicing can go a long way to preventing your basement from having a flood. Battery back up sump pumps are also a great way to ensure you don't have any power failure flooding. If you live in the country, and the power goes out for a few hours, you're going to be in big trouble if you don't have a battery backup during the snow melt.
Our Phone Lines Light Up During The Snow Melt
Our 24 hour plumbing service gets overloaded with phone calls during the melt. There could be ten flooded basements for every 24 hour plumber. This is why preventative maintenance is emphasized so much. A small plumbing repair can save you thousands, along with major headaches. If you enjoy your spare time, you certainly don't want to be spending it with insurance companies, getting quotes, and dealing with the sounds of fans and dehumidifiers. Not to mention a major construction project happening in your home.
We happen to think that we're the top notch service plumber in town. Our aim is to help you avoid big problems before they happen. John The Plumber had been in business for over a decade, providing the Ottawa area 24 hour emergency plumbing service.
1541 Riverside Dr
Ottawa, Ontario
K2g0K2
613-227-7465