It started out as a man with a truck. Back when John was a plumber, not John The Plumber, this licensed plumbing expert knew that things could be better.
Back then, everyone scribbled their schedules onto paper. Few service companies had begun using the new digital tools that could improve business efficiency, record keeping, route planning, learning, and customer communication.
While John loved many old-school tricks and techniques, he knew that he could offer a better customer experience if he used modern tools to offer a better customer experience.
Worse yet, many awful people in the plumbing trade had soiled the reputation of the entire industry. A few bad apples swindled customers out of their money, and before you knew it, many homeowners felt they couldn't trust their Hamilton plumber.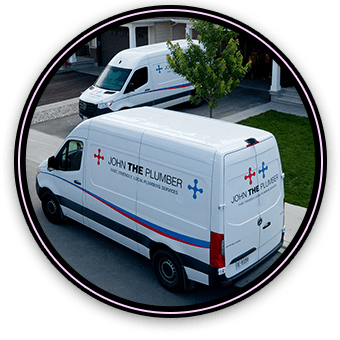 Seeing the opportunities, John knew that he could solve both these problems at once by starting his own company with his own standard procedures.
He would build a team that planned schedules and travel routes effectively for efficiency.
He would train his staff to educate customers and guide them towards the best value services that met their needs.
He would offer a level of customer service that no one could compete with, filled with friendly, professional, and clean plumbing ambassadors.
He would instill integrity and honest into his core company values.
The people of Hamilton have spoken. Since 2006, they have chosen John The Plumber as their licensed and insured plumbing expert again and again.
Our customers have come to appreciate our high-quality and efficient service, our convenient appointment scheduling, our legitimate customer satisfaction guarantee, our outstanding plumbing warranty, and every other aspect of our business.
Time and again, we have proven that we have our customers' interests at heart. We treat your home and wallet like it's our own. And, we do what is right for the people of Hamilton!
Click the icon to call or use the form on this page!
Hamilton Plumbing Service Area
Ancaster
Anslie Wood
Beasley
Cherry Heights
Corktown
Crown Point East
Dundas
Durand
Fallkirk
Gibson
Gilkson
Kirkendall
Landsdale
Meadlowlands
Mountainview
Nashdale
Normanhurst
Parkview East
Riverdale
Stoney Creek
Stripley
West Hamilton
Westdale
View All Locations
Hamilton Plumbing Services