Since 2006, John The Plumber has been the plumber Oakville residents choose for fast, friendly, and reliable plumbing services.
We know how frustrating it can be when you are dealing with a

blocked sink

or

clogged toilet

and nobody is available.
Unfortunately, the number of plumbers in Oakville has been diminishing for many years. As a result, most plumbing companies have a waiting period of two or more weeks.
You obviously can't wait two weeks if you're dealing with a sewer backup in your basement! I know that we wouldn't want to wait that long!
John made it his mission to offer Oakville residents plumbing services when they need them. We have a strong team of well-equipped and knowledgeable plumbers that can handle any job. We keep our vans stocked with countless supplies and top-of-the-line tools so that our plumbers can handle most jobs on the first visit.
We use the newest management software and features to coordinate and plan our days and travel routes, avoiding traffic and delays so that we can pass those time savings onto our customers.
As a result of proper planning, experienced and efficient plumbers, and arriving prepared for most jobs, we can simply do more in a day than our competitors.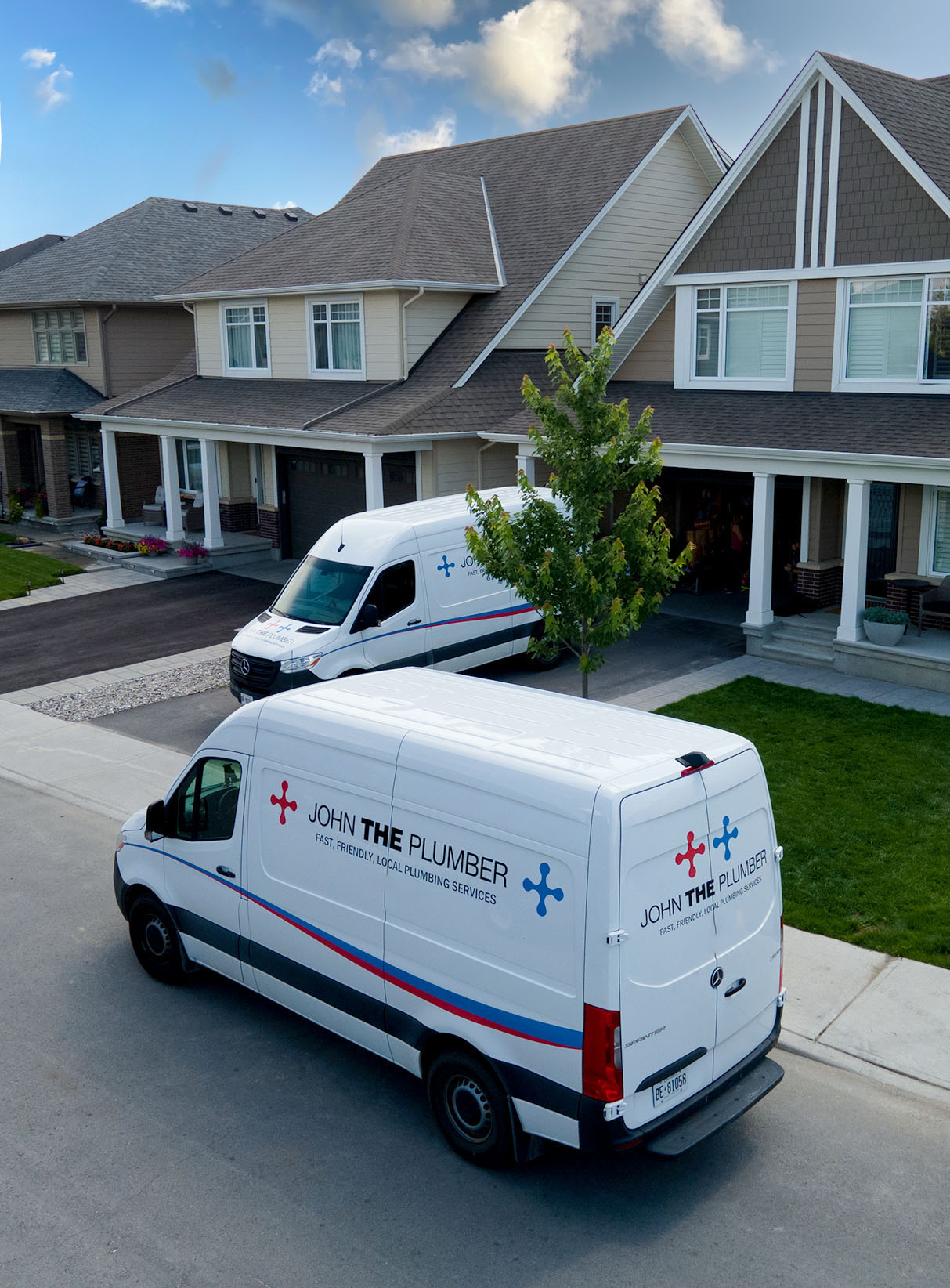 What this means for you, is when you call John The Plumber, you can often expect same-day plumbing service. We truly are the emergency plumber near you that can deliver when you need it most.
If you're tired of waiting days, weeks, or longer for a plumber who may or may not show up, call John The Plumber.
You'll find out what a true professional serviceman looks like, and I'm confident you will find the plumbing company you'll use for many years to come.
But don't take it from us, click here to find out what Oakville residents think of our services.
Your complete satisfaction is the goal. We take our goal very seriously. We want to earn your business for a long time to come, and we'll do anything to do it – including offering world-class plumbing services by knowledgeable Oakville plumbers. Every time!