The age old debate amongst our Mississauga plumbers and plumbers from anywhere really, is over which particular brand they trust when it comes to fixtures. There are many choices. Places like Canadian tire and Home Depot have their own brands house brands. Most of our plumbers won't recommend any of these, as they do not last nearly as long as the leading brands like Delta or Moen.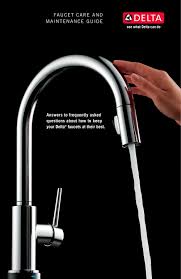 Price Pfister is another brand that you will find at places like Rona or Lowes. This is definitely an improvement on the brands that the stores carry. It's still not as good as an American Standard, Delta, or a Moen, but definitely an upgrade on the store brand fixtures.
Be weary of some "high end" faucets like Kalia or Grohe. While these are very nice fixtures, they are not very practical. When it comes time to make simple repairs on these fixtures, it can be a real problem finding and ordering parts sometimes. Companies like Delta and Moen use similar parts in all of their fixtures. Thus making repairing or rebuilding these plumbing fixtures a piece of cake. Our Mississauga plumbers also say that these particular fixtures can take much much longer to install than a standard fixture would. Our Mississauga plumbers suggest taking this into account when budgeting your bathroom project.
When it's all said and done, Our Mississauga plumbers chose to endorse Delta as their preferred plumbing fixture to install. All of our plumbers said that it wasn't that it was better in quality, but that it's the ease of install. Delta's install the easiest, have the best warranty, and frankly, we rarely have to service them. This is why our mississauga plumbers choose Delta Faucets as their preferred plumbing faucet to install. If you have any more questions for our Mississauga plumbingteam, give us a shout today.
John The Plumber
1164 Shamir Cres
Mississauga
L5C 1L1
289-430-5562
https://johntheplumber.ca/mississauga