John The Plumber is a Mississauga Rooter and plumbing service providing company
A rooter is a tool used to "rooter" out blockages in your drainage system.  Typically used on larger blockages, to push, or cut up the blockage and move it out to the bigger city sewer piping. If you suspect your main drain is blocked, call our Mississauga plumbers to book in a rooter visit.  We will use our rooter machines to clear the lines in your home.
If this is a rooter emergency, blocked drain emergency, or plumbing emergency, please give us a call at 289-430-5562
Here are a few different types of drain rooters: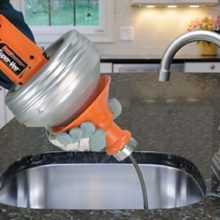 This is a handheld rooter machine.  Great for most simple blockages, and smaller plumbing drain lines.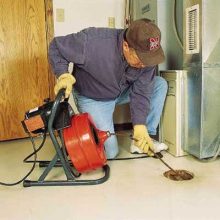 This is a hand-feed drain rooter.  Good for medium difficulty blockages, and much easier to maneuver around a house, and down basement stairs than other options.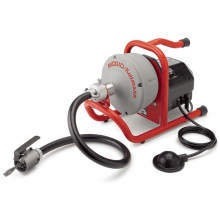 This rooter is great for unblocking bathtubs, due to its smaller diameter cable.  Older bathtubs that have copper or brass drainage piping, and brass waste and overflows, will pretty much limit you to this particular machine.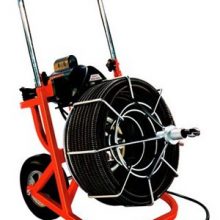 We call this rooter Big Bertha.  When Bertha comes out to unblock a drain, you know we mean business.  Used for all of the biggest blockages, Bertha can normally solve virtually any blocked drain.