Water Heater Maintenance & Repair Services Kingston
Water Heater Maintenance & Repairs Kingston
The main complaint we hear time and again about water heaters is that the water temperature that is desired is not being achieved. There are several reasons this may be happening. John THE Plumber Kingston is all too happy to go over this with you. Your heater may be ready to be replaced but you may just need simple water heater maintenance or a repair.
There are various models that can be purchased that all come with different features, but generally the lifespan of these heaters is 10 years (give or take!). Our Company likes to help as much as possible and save you some money when we are able. So we've decided to write about a few components of the heater so that you can try and assess the issue on your own.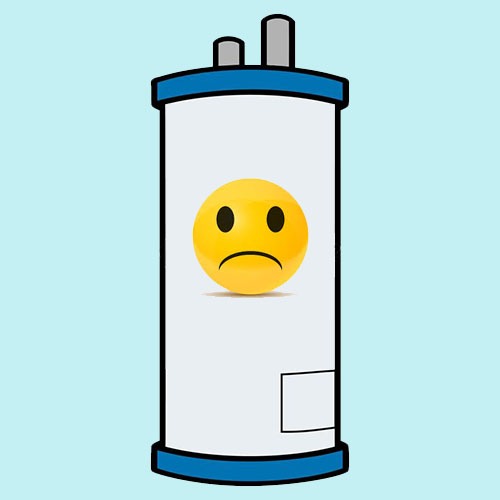 For Gas Water Heaters
Is the connection for your gas secured properly?
Do you know if your pilot light is in fact lit (do you know how to check for that?)
For Electric Water Heaters
Is the power connected to your heater properly?
Does sediment need to be flushed from your tank?
Is the heating element for your tank functioning properly?
John THE Plumber Kingston: We Are One Call Away!
Something else you should all do is think to check and see if your fuses and breakers are all working properly. If you have already done so and you can't figure out why your hot water heater is giving you grief then it's time to call a professional. At this point if you are unsure what you are doing might become a hazardous situation. Last thing you need is an emergency situation via burns/scalding oneself.
By-laws & Codes
Something else that you will need to have is a full understanding of The City of Kingston's by-laws and codes. Without proper knowledge you could create a legal and expensive problem if you aren't as clear as the professionals are from this standpoint. And when it comes to removing your water heater you may well need aid. They are quite cumbersome and heavy; we mention this as a caution – trying to do it yourself may cause a bad injury, and you also need to know where to dump the old heater as well. Much as we love to know we've helped save you money, there are times where calling in a professional is the answer – if you are at this point, it's one of those times.
Give Us a Call
John THE Plumber Kingston is here ready and waiting to serve you. Give our office a call; one of our helpful office representatives will happily take your call and provide as much aid in assessing your situation. From there they will dispatch one of your qualified and licensed technicians to your home. John THE Plumber Kingston only hires the best of the best; we are quick and efficient, we won't take up anymore of your time than absolutely necessary – and we're happy to share tips of our trade while we are there.
Call today at John THE Plumber Kingston – You'll Be Glad That You Did!
To discover more on the full range of services offered by our Kingston-based John the Plumber, please call our offices today at 343-477-1970 or visit our business website at johntheplumber.ca/kingston