Blocked & Clogged Drains
Drains clog and block all the time. Drain blockages keep plumbers fed! If you're not extremely careful, there's a good chance that you'll experience some form of a drain blockage eventually. Drain clogs happen for many reasons, and there are several solutions that a handyman or a DIYer can do at home. John The Plumber is Kingston's local plumbing service provider, and he wants to give back. Let's take a look at some common reasons for drain blockages and clogs, and get some advice on how to unblock or unclog the drain. Let's see if John The Plumber can save Kingston residents some money.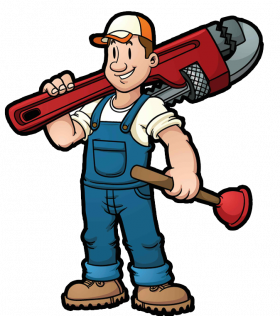 SYMPTOMS OF A BLOCKED DRAIN
Slow or Failed Draining
This is most often the first symptom noticed of a blocked drain. You've pulled the drain plug but the water isn't going anywhere, or it's draining slowly. If the drain of your tub or sink is draining slowly, that usually means something is blocking the drain. It's only going to get worse, and it's not something to ignore. The last thing you want is your sink to overflow and spill water out over the floor, causing flood damage because you got distracted.
Stinky and Smelly Drains
When the water can't drain, it becomes stagnant. The water in the pipe isn't alone; it's filled with whatever grub and debris that contributed to the blockage in the first place. That funky gunk is decomposing and as it does so, it releases a foul odour that spreads through the air. If it is a strong sewage smell, you might have backed up sewers, click here: https://johntheplumber.ca/sewer-system-backup-services/
Gurgling Sounds and Noises
A drain blockage sometimes tells you there's an issue by making strange gurgling noises. You see, drains function by replacing water with air. If there's an issue with the ventilation then there's likely a vacuum that will either slow or stop the water completely.
Changing Water Level in Flush
You probably flush your toilet every day, so you probably have an idea of how high the water gets when you flush. If you notice that it's higher than normal, it's because it's draining slower. This could also be related to your sewer drain, so check out the above link.
Plants Growing Around the Sewer Line
Do you have plant-life outside along the sewer line? Are they flourishing compared to the rest of the yard? That might be really bad news. Plant roots are always hunting for new and abundant sources of food, and guess what… Your waste is an abundant source of food. It's not uncommon for root systems to become predators and wreak havoc on your plumbing system.
HOW DO BLOCKED DRAINS HAPPEN?
Old Galvanized or Cast-Iron Pipes
Most Kingston neighbourhoods (especially the older ones like Reddendale and Point Pleasant) have long-outlived their expected lifetime of their metal plumbing and drainage system. These pipes deteriorate from the inside, causing the opening in the drainpipe to collect rust and buildup until the entire pipe is full of sediment and debris.
Improper Plumbing Vents
The Ontario Plumbing Code was produced for a reason. Improperly vented plumbing fixtures will not drain properly. Think of it like a siphon or when you pull liquid out of a cup by a straw with your finger. When there is proper airflow, there will usually be proper drainage.
Too Much Debris Down the Laundry Tub Drain
I know I've been guilty of it. I've washed my paintbrushes in the basement sink. I've learned the hard way to not do that.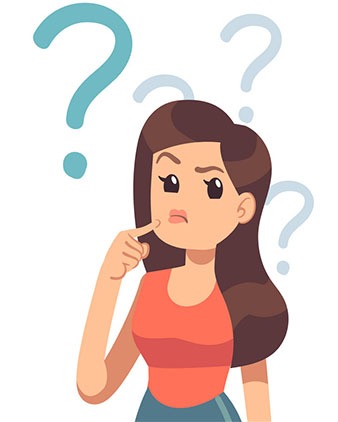 Grease in Your Kitchen Sink
Have you ever poured the bacon grease down the drain? Chasing it with hot water from the faucet might help, but over time that grease can collect into a serious blockage. To unclog the drain for these blockages can be especially difficult to clear. Here's a delicious tip: try frying your eggs in the bacon grease. It might not be the healthiest thing (unless you're on keto!) but it sure tastes good.
Mineral Buildup
If you have hard water then dissolved minerals can buildup and cause a blockage.
Hair in Your Shower or Bathtub Drain
If you have hair, you shed. Be glad you still have some hair, but be conscious of where the hair goes. A hair strainer is a cheap and easy way to avoid an annoying and nasty clog.
Flushing Food Down the Toilet
I remember when I was a kid, I thought I was sly by stuffing my mouth full of brussels sprouts and asking if I may go to the bathroom. I think we know what followed when my folks permitted me. Food hasn't been broken down by the digestive system when you toss it in the toilet bowl like that, and your plumbing system isn't built to move items that are still so solid.
Tree Roots
I certainly love trees and I don't want to sound like I don't, but they honestly can do a ton of damage to your plumbing service. Any form of life is on a constant quest for nutrient supplies, and your waste offers trees a full buffet. Some plants are worse than others, and some root systems won't be stopped by your old pipes. Consider upgrading your pipes to PVC.
Toys in the Drain
Lego and dolls have led to plumbing service calls for a long time. They are hard and don't deteriorate, so they can lead to a serious clog.
Sanitary Napkins
Tampons block drains all the time. Even biodegradable tampons can't be flushed (they are compostable, however).
Counter Sloped Piping
Your plumbing system might have worked for years with a section of the piping that has been sloped the wrong way. At one point or another, though, these pipes will clog and you'll want to consider correcting the pipe.
HOW CAN I AVOID A CLOGGED SINK OR SHOWER?
If you don't have a garbage disposal, don't use your sink as one! Cooking grease, coffee grinds, and even just icky bits from washing the dishes can cost you a lot of problems if you're not careful.
Liquid grease should be cooled in a sealable container, then disposed of in the trash.
Put sink strainers and drain strainers in the drains! It's cheap, easy, and will save you money in the long run. Hair can become a gross mess when it tangles with soap scum and the dirt you wash off.
Brush your hair before you take a shower or a bath!
If you must bathe your dog inside, place a cloth over the drain. Dogs shed a lot and that's a quick way to clog a drain.
Use your toilet for what it was meant for. Human waste and toilet paper flush well and not much else.
Dental floss, Q-tips, feminine hygiene products shouldn't go in the toilet.
Clean your drains often. Pull out the stopper in your sink, clean out the debris and gunk, rinse the stopper off, and put it back. You can use a bent wire or hanger to fish hair out of your shower drains too.
Flush your drains with a kettle of boiled water weekly. It doesn't take much time and it is a good practice. The heat will help wash away buildup before it becomes a clogged mass.
Avoid harsh chemical drain cleaners. There are some cool bacterial drain cleaner products out there that won't damage your pipes.
When throwing out old soup or stew, strain it in a pasta strainer before throwing it in the trash.
Don't rinse cement, grout, paint, or anything similar in your laundry tub. This stuff is made to harden, and it will often do so even underwater.
Don't rinse sand off into the drain! Sand is heavy and it often settles in the pipes.
Teach your children about the importance of your plumbing system and how to take care of it. They should learn from you rather than learn the hard way later on, and it might save you a plumbing service call.
Keep a good plunger on hand.
Consider buying a plumber's snake. You don't need it until you need it, but when you do you'll be happy you have it.
Keep gum out of the toilet!
Baby wipes, napkins, and paper towels don't dissolve the way toilet paper does. Not only can you cause trouble for your plumbing system, but these add tremendous costs to the city for sewage blockages every year.
Don't pour random chemicals into the drain to dispose of it. Motor oil, for example, is not plumbing safe. It's also not good for the environment.
Keep John The Plumber's number on hand. When Kingston residents find themselves in a plumbing emergency, there's no one more reliable than John The Plumber.
Can I Fix a Blocked Drain Myself?
Short answer: maybe. Some jobs like unclogging the drain can be done by the everyman DIYer, but some jobs just aren't worth it. The real question is how much do you value your time and sanity. What seems easy in the beginning often becomes a nightmare, and sometimes that nightmare snowballs into a far more expensive mess. It's impossible to give an answer that solves every problem, so John The Plumber came up with the Online Plumber Video Chat for Do-It-Yourselfers.
If you want to challenge yourself with your drain clog but you want a second opinion, check out our video chat service.
John The Plumber wants to help Kingston residents save some money on plumbing services and home maintenance, so here's a list he put together of tips and tricks to unclog the drain quickly and easily.
HOW CAN I UNCLOG THE DRAIN MYSELF?

Boil water and pour it down the drain. This is the easiest solution and it often works. Empty the sink or tub as much as you can, then pour the entire kettle of boiling hot water into the sink and wait. If it doesn't work, let it cool then remove it. You can try a second time, and you might have better luck.

Let salt sit in the drain. Clear the sink of water and pour ¼ cup to ½ cup of table salt into the drain. Let it sit for a while, then flush it out with another kettle of boiled water. Cross your fingers!

Baking soda and vinegar. Pour a third of a cup of baking soda into the clog, then pour an equal amount of vinegar. It'll cause a fizzy reaction, like an elementary-school volcano, and it might unclog the drain.

Use a plunger. Plungers aren't just for toilets. Using the same technique as you would on your toilet, you can often unclog the drain. But remember, if you have a double sink you must block the second drain. We need pressure!

Try a coat hanger. If you don't have a plumber's snake (aka manual auger), straighten a wire hanger and insert it into the drain. Work it and you might work out the clog. Just be careful not to scratch the sink.

Use a plumber's snake. If you have one, you probably already considered this option. If you don't have one, get one! They've been saving Kingston residents money on plumbing services since Kingston had indoor residential plumbing!

Try using a wet/dry vacuum! My vacuum was one of the best purchases I ever made. I can personally vouch that it can pull out a clog.
John The Plumber is the local plumber you can trust. When you need to find plumbers near you, John The Plumber is the fastest, most honest, and most reliable. We know you care about your home, and we do too. Let John The Plumber be the plumber nearby you choose. Now offering 24-7 emergency services and providing the longest warranties in Kingston.
Call John The Plumber today for Fast, Friendly, Local Plumbing Services.