Blocked & Clogged Sewers
When there's a sewer block, your plumbing system cannot remove your waste from your home. Your sinks and toilets won't be able to carry the water and matter away, and wastewater will remain in your plumbing system (if you're lucky). A sewer block is a nasty and costly problem that requires service immediately. Not only will your drain system fail to remove waste from your home, but sewers can back-up and flood your basement with sewage.
There are often rancid smells associated with a sewage backup. If you're smelling it, that means you're breathing in sewage particles. A sewer backup is not only an inconvenience, but it can be a health hazard.
A sewer blockage is usually a job for a licensed plumber. When you need a Kingston plumber, call John The Plumber. John The Plumber has been offering Kingston plumbing services for a long time. He knows what he's doing, and he'll get the job done efficiently and honestly. See it and believe it, check out our Google reviews!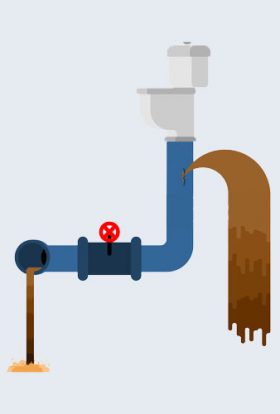 Your House Stinks!
Rancid and sewage smells in your home are a great indicator that you have a plumbing issue. If your sewer main has blocked or clogged, the water isn't going anywhere. That gives the matter in the water ample opportunity to decompose and stink up your home. Worse yet, a sewer back-up is when the sewage is coming up from the drains. You might not only be dealing with your waste alone anymore! This is not something you want to take lightly, and it's likely not something you'll want to get your hands dirty over.
Water Draining Slowly or Not at All
A clog doesn't necessarily mean that the water can't move at all. A semi-blockage can occur and the only sign of a sewer block may be that your water draining has slowed noticeably. Semi-clogs often turn into full clogs, and they often require constant plunging.
Multiple Drains are Affected
One clogged sink, shame on it. Multiple clogged drains, shame on the sewer drain.
Bubbles Coming up the Toilet or Sink
If bubbles are rising from the toilet or your sink filled with water, a sewer line clog may be responsible. It's not uncommon for wastewater to back up and cause bubbles to rise.
Sewage Water is Backflowing in Your Bathtub or Toilet
If sewage is coming out of multiple waste drains, there's likely an issue with the main drain.
Gurgling Sounds from Drains and Toilets
If your sewer is backing up, bubbles may rise through the pipes. These sewer back-up bubbles can make gurgling noises in your plumbing system.
Wet Yard
If water is pooling in your yard, especially around where the sewer lines are located, there's likely an issue with the sewer drain. There's also likely to be damage to the pipes around water-pooled areas.
Neighbours are Experiencing Similar Issues
If some of your neighbours seem to struggle with the same issues, the issue is likely with the sewer itself. The good news is that this is a situation handled by the municipality.
Your houses drain system carries wastewater away and feeds into the sewers. There are several reasons a sewer block may have occurred, some common sewer blockage causes are:
Dirt, debris, silt, and rust have settled and caught on the interior of the pipes, building over time and causing a blockage.
Flushing things that shouldn't be flushed. Your plumbing system is built for water, human biological waste, and toilet paper, and even those things clog from time to time. If you flush something more solid than that, like a piece of plastic or dental floss, you're inviting problems to occur in your plumbing.
Grease. Most of us are guilty of pouring grease down the drain. It's an easy way to get rid of the mess of cooking, right? Maybe in the short run. When grease and fats cool down, they solidify. Plumbers have been making money off of this "lifehack" for generations. If you want to save some money in the future, find an alternative way to manage the cooking waste, like letting it cool and solidify in a container you are planning to throw out.
Tree roots. Trees require nutrition just like we do, and their mouths or on a constant quest to find more food. Unfortunately, your drain system is an endless buffet to root systems. Beware of trees close to your home and close to your sewer lines.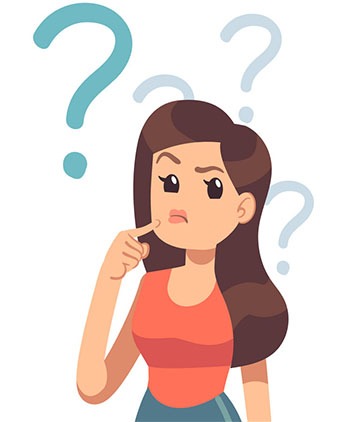 Flooding. If the local sanitary sewage system is connected with stormwater drains, the sewers can sometimes be overwhelmed during heavy rains and melting periods.
Soil collapse. Your sewage lines are buried under your yard, and they're supported by earth. Over time, the supporting dirt can wash away and leave the pipes with little or no support. These pipes are susceptible to collapsing under the pressure of their weight.
Design flaws. Everyone makes mistakes sometimes. A mistake in your plumbing may go unnoticed for a long time, but an incorrectly sloped pipe will likely lead to a plumbing service call at some point or another.
HOW CAN I AVOID A SEWER BLOCK?
There are several causes for sewer blockages and sewer clogs, therefore there are several steps and ways to avoid these kinds of issues. Here's a list:
1) Be mindful of what you wash down the drains. Grease isn't the only offender in things going down the sink drains that shouldn't go down there. Crumbs and dinner-bits get washed off plates. It's wise to have a strainer, but even still some food matter will often make its way into the plumbing. Be aware of what's going down the drain and try to be careful. Coffee grinds should go in the trash or green bin, not the sink!
2) Only flush water, human waste, and toilet paper down the toilets. Toilets aren't all that different than sinks, but people often treat them like garbage cans. Food and garbage should not be flushed.
3) Avoid "Flushable" products. There's a surprising number of products that claim to be flushable that simply should not be flushed. Flushable wipes, for example, cause all sorts of problems on plumbing and sewer systems. It's simply deceptive marketing. Consider getting a bidet.
4) Explain the importance of your plumbing system to your children. Kids are one of the most common causes of clogs in toilets. They rarely know better. Perhaps they wanted to dispose of some broccoli or perhaps they wanted to send a plastic fish into the sea. Whatever it is, your plumbing system will thank you if your kids know better!
5) Keep trees and bushes away from your home and sewer lines. Trees and bushes require nutrients, and some plants are great at breaking into your pipes. Some trees that are especially invasive in Canada are Oak trees, Maple trees, Elm trees, Birch trees, Willow trees, Sycamore trees, Ash trees, Poplar trees, and more.
6) Use enzymes to clean your plumbing system monthly. Harsh chemicals like chemical uncloggers can do as much damage to your pipes as they do to your clogs. Enzyme drain cleaners work by introducing bacteria that consume organic matter, like hair, human waste, and grease. It does, however, take some time to work so it functions better for maintenance than for emergencies.
7) Upgrade your plumbing system. Technology in plumbing advances like technology in everything else. The new standards of plumbing are far superior to that of the old days, but many homes are still running outdated plumbing systems. An upgrade might seem like an enormous investment, but it can save you a lot of costly issues in the long run.
8) Call a professional plumber for annual maintenance. Many people think of plumbers for emergencies or new builds. The truth is, it's far better and cheaper to properly maintain you're your plumbing system than it is to repair it and whatever damage occurs in the process.
9) Consider installing a backwater valve. A backwater valve won't prevent a sewer block, but it may prevent sewage from overflowing into your basement. The valve functions by allowing water and waste to flow away from your home but not inwardly. It might not be suitable for your home, so it is worth contacting a local plumber for an inspection.
Keep John The Plumber's number on hand. When Kingston residents find themselves in a plumbing emergency, there's no one more reliable than John The Plumber.
Can I Fix a Sewer Block Myself?
This is a job suited for a professional and licensed plumber. Many a Kingston DIYer has relented and called a local plumbing service after trying to fix a sewer block themselves, and some DIYers have caused more damage and found themselves in more expensive situations. But at the end of the day, any job can be done by anyone willing to learn, acquire the necessary tools, and get their hands dirty.
When you need a Kingston plumber, call John The Plumber. John The Plumber is the only call you'll have to make when you need Kingston plumbing services. His fast response, knowledgeable team, and commitment to honesty and integrity set him apart from the competition. He's so confident in his workmanship that he'll back it up with a warranty double that of the competition.
HOW CAN I FIX A SEWER BLOCK MYSELF?
There are a few ways that you might be able to handle a sewer blockage yourself if you really want to take on the task.
Turn off the water at the main supply.
Clean the main sewer line with an auger. Locate the sewer cleanout. It's often located in your yard or basement, and it's often a white pipe that is capped with a screw-on lid. Remove the sewer cleanout cap. Feed a professional-grade auger (aka plumbing snake) into the drainpipe and run the auger until the clog is clear. Clean the auger with the hose and slowly remove the auger from the pipe.
Chemical drain cleaners. Most plumbers and experts would advise against introducing harsh chemicals into your plumbing system, as the corrosive chemicals can will affect your pipes as well as the clog. But if you find yourself with little other options, then a chemical drain cleaner or unclogger may do the trick.
Will Insurance Cover a Sewer Backup?
Sewer Back-Up Coverage is usually offered by home insurance companies, but it's not often a standard feature. Some areas are more likely to require sewer back-up coverage because they are more prone to flooding and sewer backup.
There's a chance you're covered already, but we'd recommend discussing it with your insurance broker.
The additional cost is usually minimal, and if you find yourself needing the insurance coverage then you'll be grateful you have it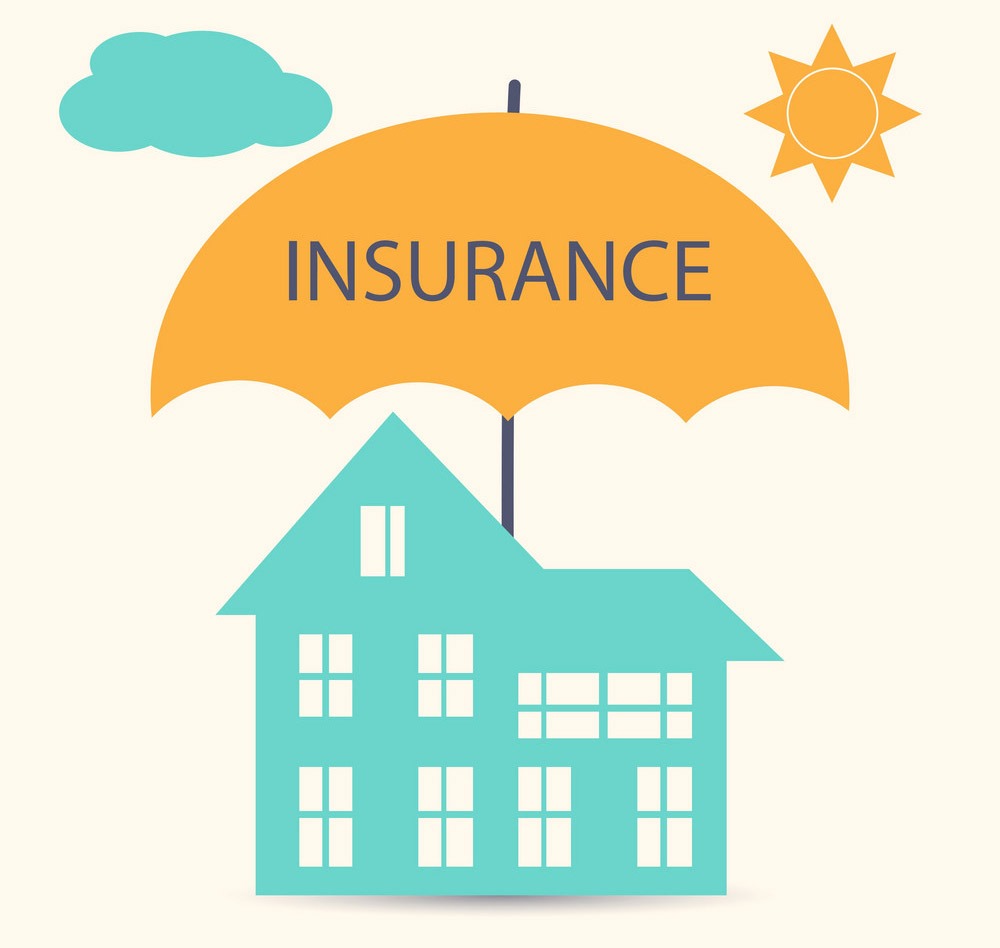 BUT IF YOU NEED A PLUMBER...
When you find yourself needing a Kingston plumber, call John The Plumber. John The Plumber is the plumber near you who is committed to quality work, transparency in pricing, and no surprises. We'll be there for you long after the job is done, and we'll do everything we can to make sure you always choose John The Plumber when you need Kingston plumbing services.